Obama is the most Popular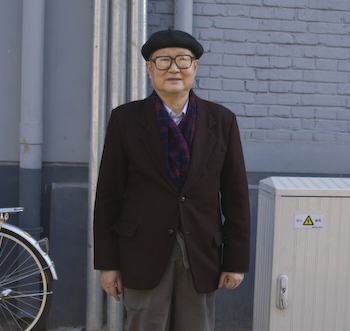 Stylish youngeons abound in the hutongs of Beijing. Older fellows in something other than a baggy suit and faded shirt are rare. That's why I was surprised to see Prof. Zhang right outside the front door of my courtyard amidst all of the workmen and vagrants. There had to be some kind of foreign connection – and there was. He taught medicine in Houston and Tampa for some years, apparently finding both these provincial towns quite acceptable. Now he is back in Beijing, living in the vicinity of Panjiayuan.
Despite his time in the States, Prof. Zhang did not seem interested in the election. He does prefer Obama, but the reasoning is that Obama is the more well-liked candidate. Mr. Zhang is content to go with the crowd on political matters.