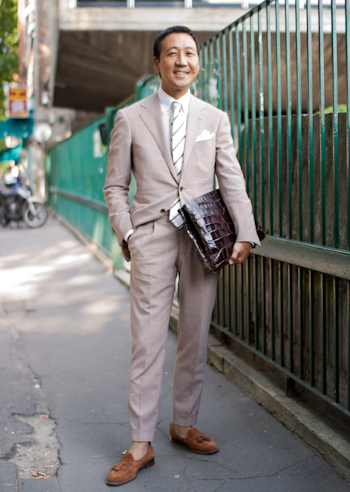 Here I departed from my usual policy of only photographing China-related people because I just liked this gentleman's outfit so much. A buyer for stylish Japanese department store chain United Arrows, he was outside the Thom Browne show, the first for that designer in Paris.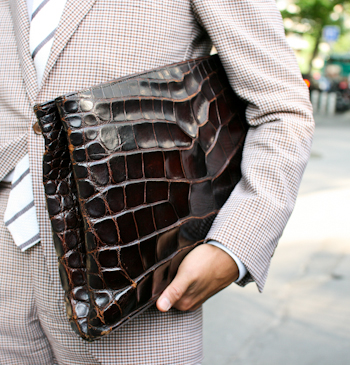 The crocodile portfolio is an office essential. More crocodiles need to be farmed so that every man can have this item. Crocodiles are now no longer endangered due to recent farming efforts.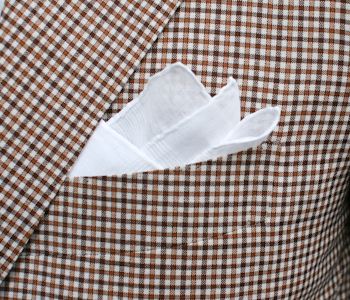 The pocket square and suit fabric are both exquisitely subtle.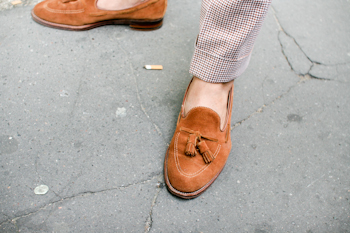 And suede tasseled loafers are nothing if not a must-have this season. I want to dress like this when I grow up.