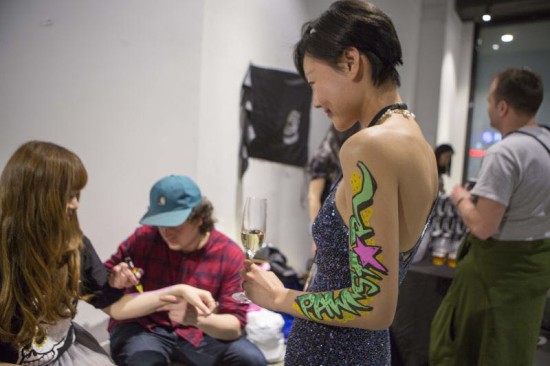 In addition to quite an impressive assortment of sponsors, the Pawnstar first year anniversary party had a great body-painting artist who wrote in very stylized versions of the worlds "Pawnstar", "Re-love" and "Re-use".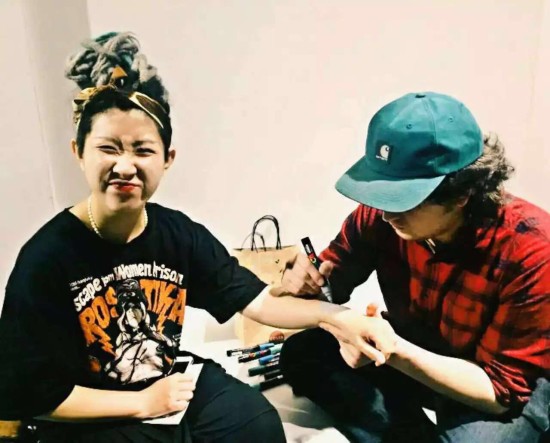 Above is Shen Tian, one of the leading designers focused on upcycling in China and a key Pawnstar collaborator.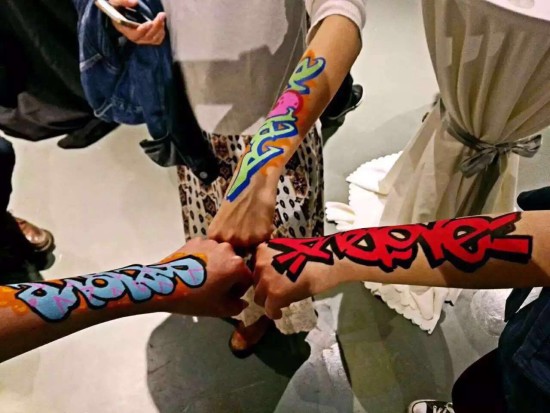 Click to see more photos.