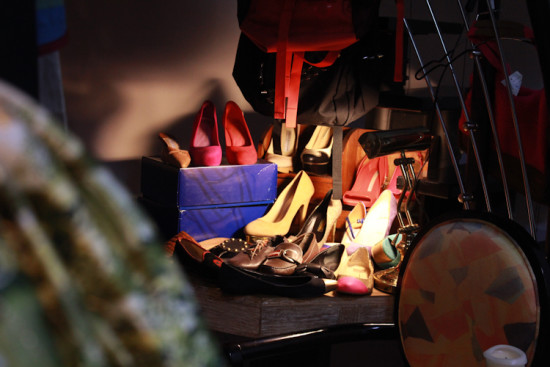 Here are some new pics of Pawnstar's showroom at the Clement Apartments provided by rising fashion blogger Swan.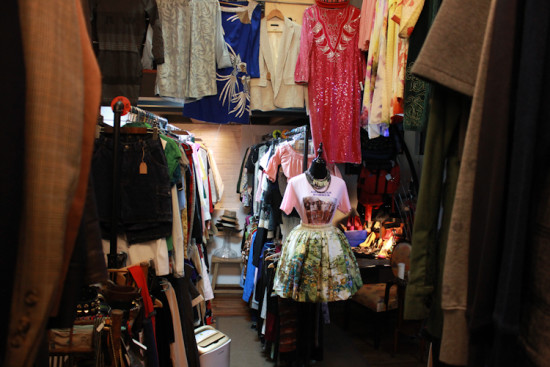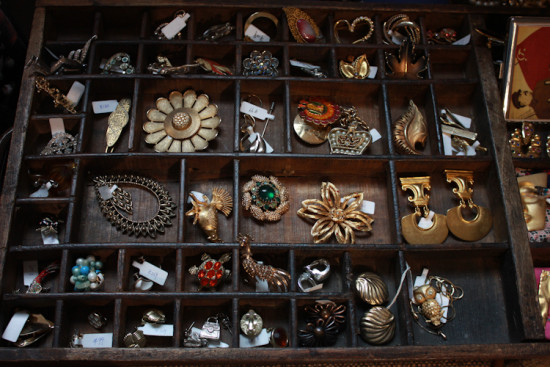 Our ever-growing collection of mostly vintage jewelry.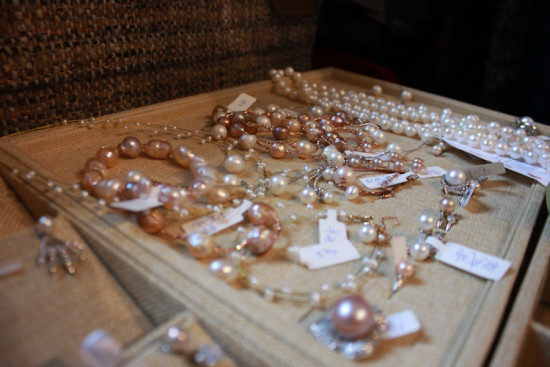 These are salt-water pearls.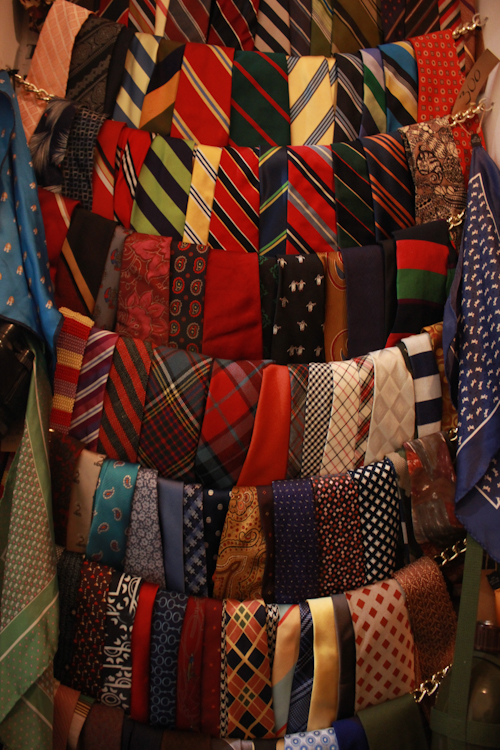 And we certainly have the biggest tie collection – fat, thin, wool, cotton, silk, vintage and new – that can be found in China.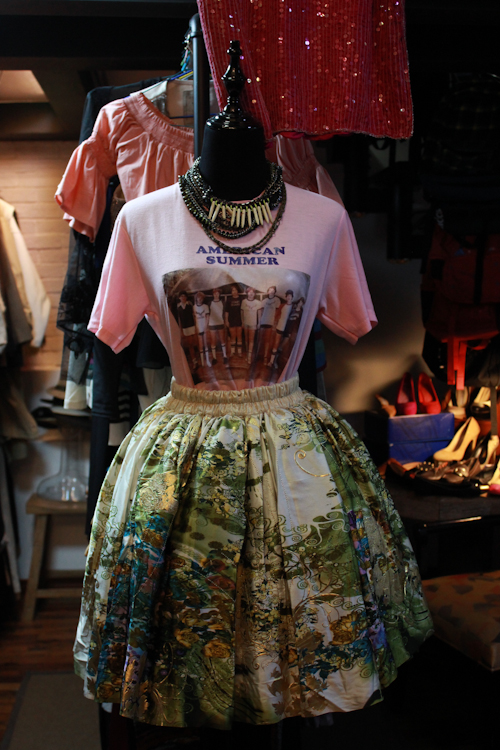 This is a perfect place for the mix-and-match crowd.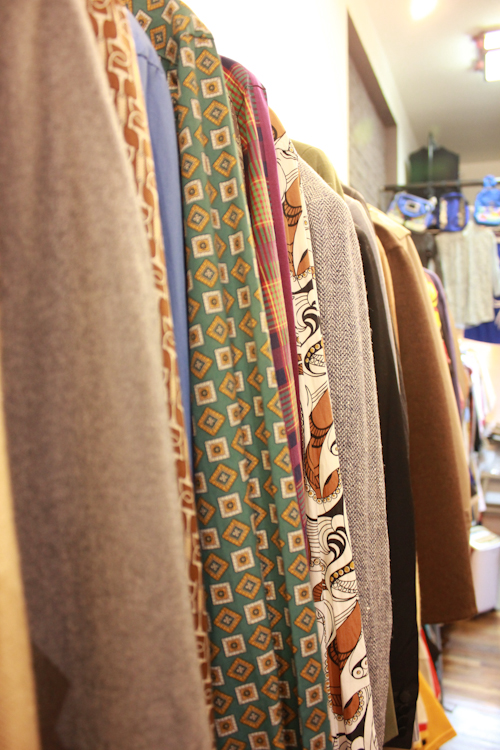 Pawnstar's menswear collection has been beefing up as well.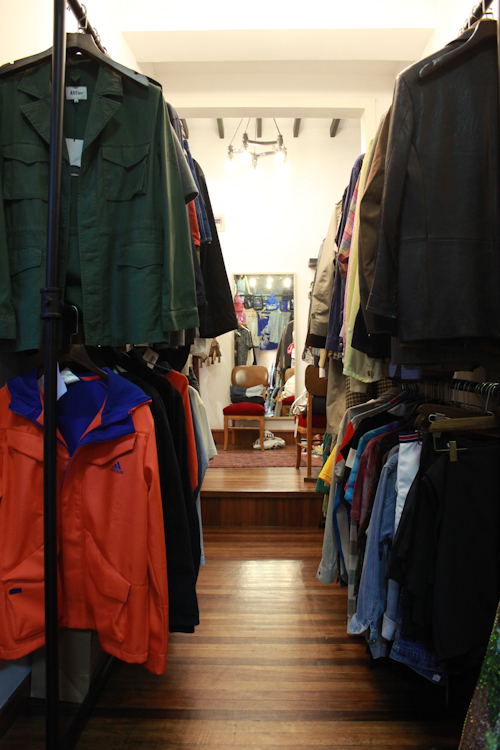 And here is the view from the ceiling: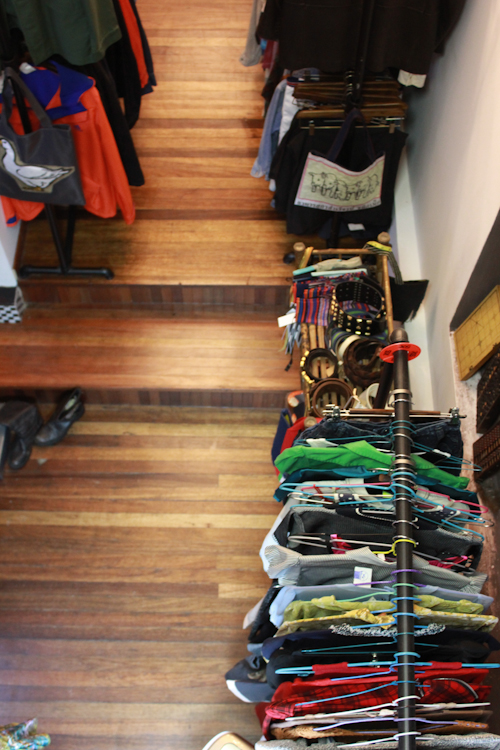 Find us at The Clement Apartments, 1363 Fuxing Middle Road, Building 1, #104.