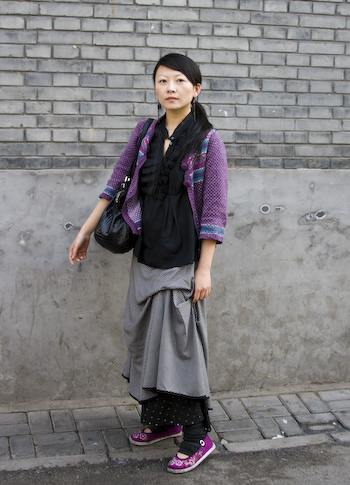 Born in Beijing, photographer Anne Li immigrated to England at age nine. After graduating from the London School of Economics with a degree in international studies, she worked at Rothschild as an investment banker for two years. She found out that her heart was elsewhere and took off to study a year of photography in Paris and then three months of tango in Buenos Aires. She is now a freelance photographer here in Beijing, shooting fashion for magazines as well as portraits and more artistic work for herself. In addition to photography, she loves all types of dance, singing karaoke, and partying with friends at Mesh.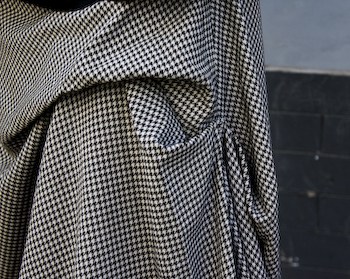 Her style seems to have moved pretty far since her days in the square mile, or maybe this was her casual Friday look. The skirt was made by a young designer based in London, Nadia Ivanova and the cardigan is from Primark.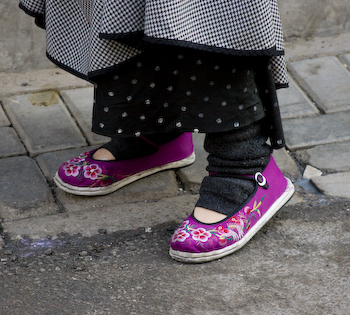 She bought the shoes on Nanluoguxiang, but they are about the only item she has been able to pick up here in Beijing.