The amount of black really shows off the pink to great advantage on this young architectural student. In her hand is a flier for her boyfriend's VJ performance. This is among the first photos that appeared in the new street style section that I am doing for《VOGUE服饰与美容》. See the July issue at newstands now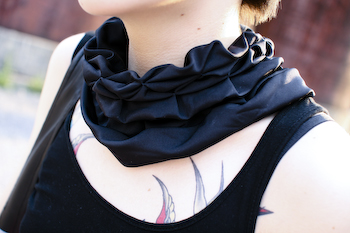 She designed and had this scarf made herself.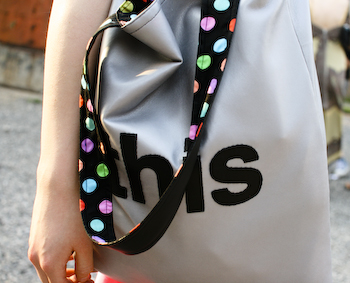 The same with the bag.