Pink Panther and Sponge Bob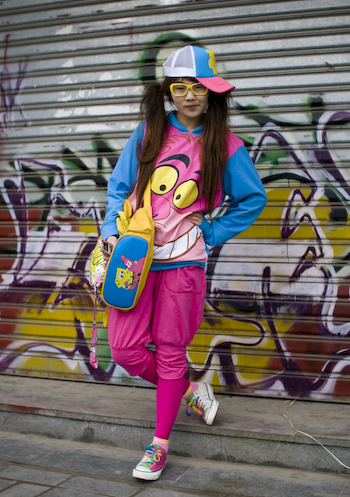 From Anqing in Anhui province, He Lulu (23) is now at the Communication University of China, studying to be a TV host. Despite all of the Western cartoon characters she is wearing, her favorite of all time is Hello Kitty. She does dress this way every day. Apparently no one at her University thinks it odd.
Some will accusing me of photographing everything strange I see and neglecting pedestrians who exhibit true good taste. Others will point out that there are whole tracts of Tokyo in which those who don't mix hot pink with yellow and the Pink Panther with Sponge Bob are treated as lepers. The goal of Stylites remains to catalogue, and ideally profile, the interesting characters stalking the streets of Beijing at this particular juncture in history.