Play with Polka Proportions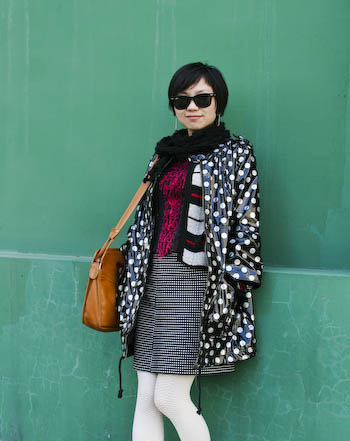 From Sichuan, Momo has worked for years on editing and marketing for magazines. Her plan is to spend time in London studying media and building connections. Before that, she will come out with a book on her experiences with couch surfing.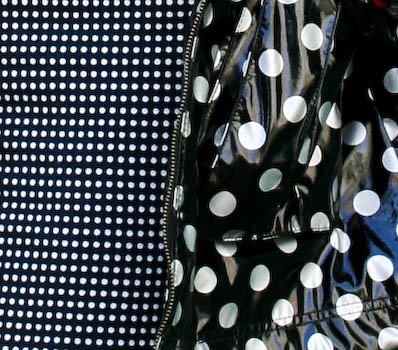 The big polka dots of her raincoat and the little ones of her skirt create an interesting effect.