Questioning the Showiness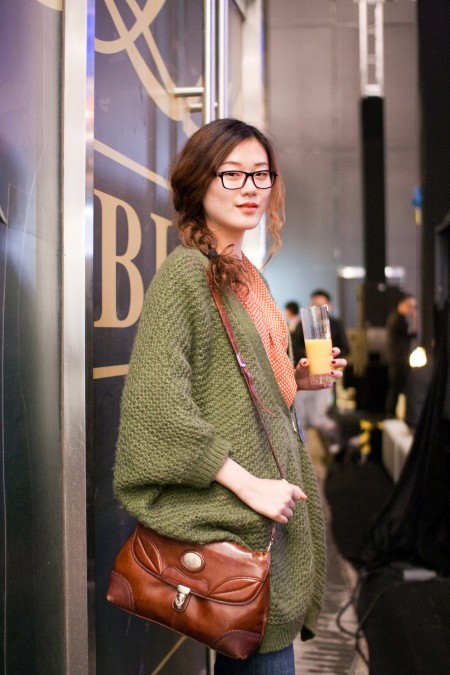 Also at the IT event, Aviva is the senior editor of p1.cn
. Originally from Chongqing, she loves to travel and shop vintage – everything she is wearing is from secondhand shops. She commented that many international and foreign brands are prioritizing the Chinese market and "people and brands in Beijing's fashion circle love to show off, but most in her country remain very poor". While most in the circle think expensive is better, Aviva likes a more personal approach to style and as well as fashion that those who "are not so rich can also enjoy".
She seems to be a bit of a leftie. To me, it always seemed a bit inconsistent that fashion types aren't more on the right.