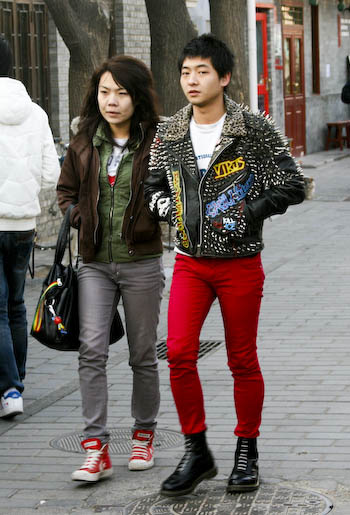 There's more to be scared of here than just the red trousers. I know there is an indie band here called Hedgehog, but this young rocker must be part of Porcupine.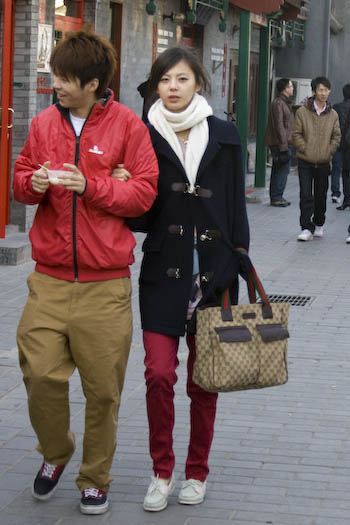 I hope that bag is real. Clearly her boyfriend is investing all of his fashion renminbi in her. Aside from the tedious sack, I do rather like her look and it's a nice shade of red.
Slim red jeans can be a good alternative to the usual blue. Anyway, this was a small fraction of the people wearing red pants on Nanluoguxiang this past weekend. It is a good color to wear. It symbolizes good luck and happiness and is thought to ward off evil.