Renmin's Ready for Spring春天来到了人民大学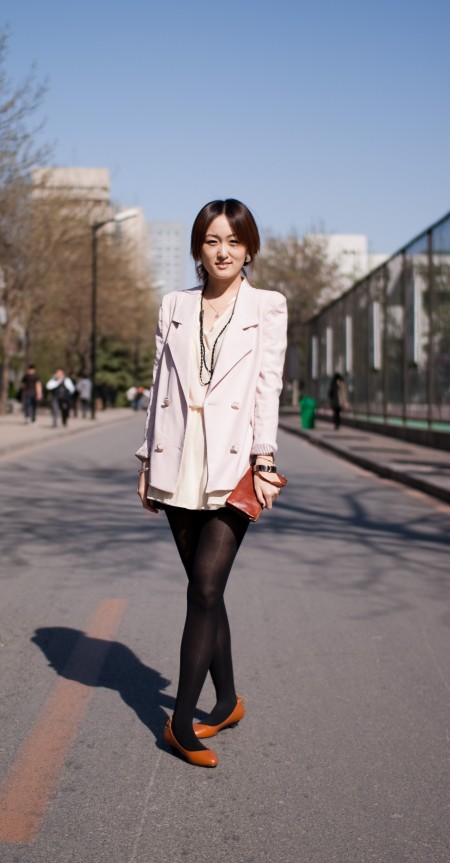 Photos and Text:Suzy
Lin Xiaotian and Wang Jing are students at China's Renmin University where spring finally arrived this week. Like most students, they are enjoying the sun on a walk across campus with their friend An Jia.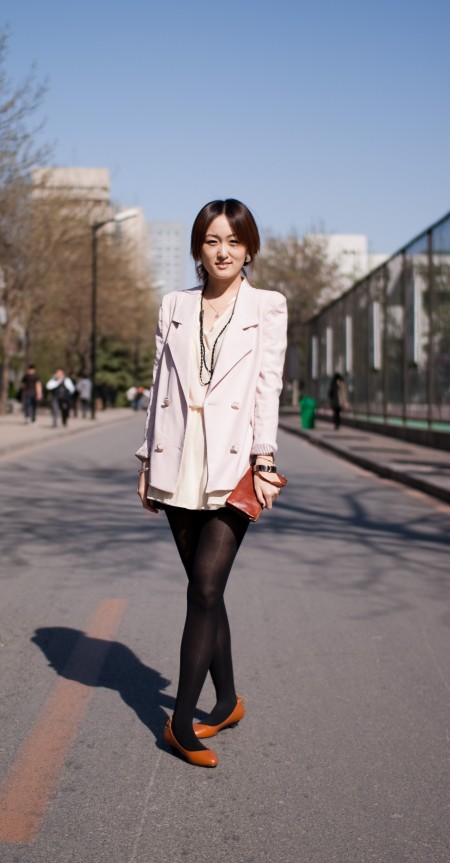 图,文:Suzy
蔺小天, 王璟 和安佳 逛逛着享受今天的太阳。 这三个女性都穿衣服的很时尚,真 引人注目的。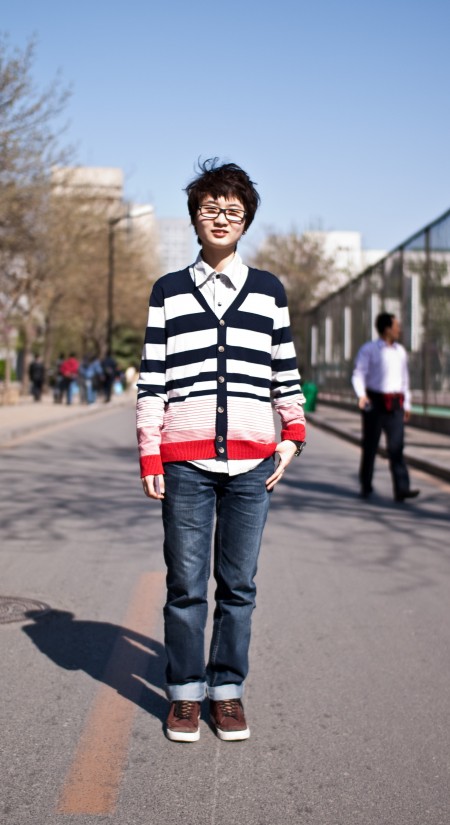 This fashionable mini-crowd embodies most of this spring's trend pieces.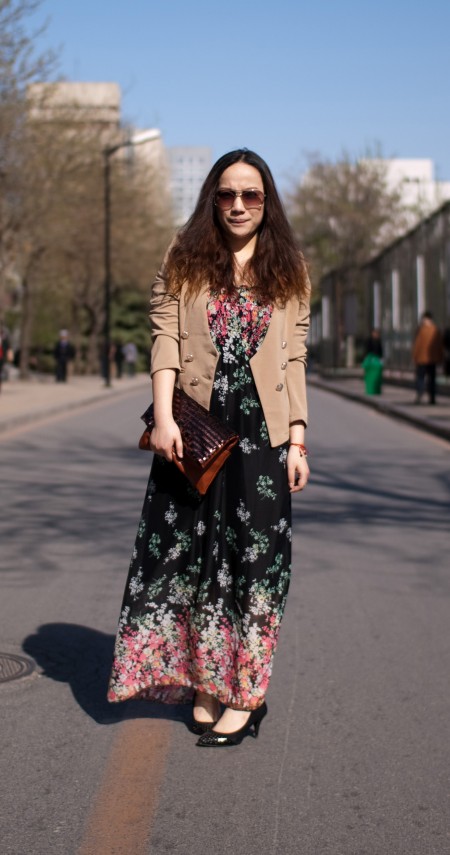 I was surprised to hear them say H&M and Zara are among their favourite brands. They like to shop in the malls at Xidan, but are keeping its hidden treasures to themselves. Who wouldn't, really?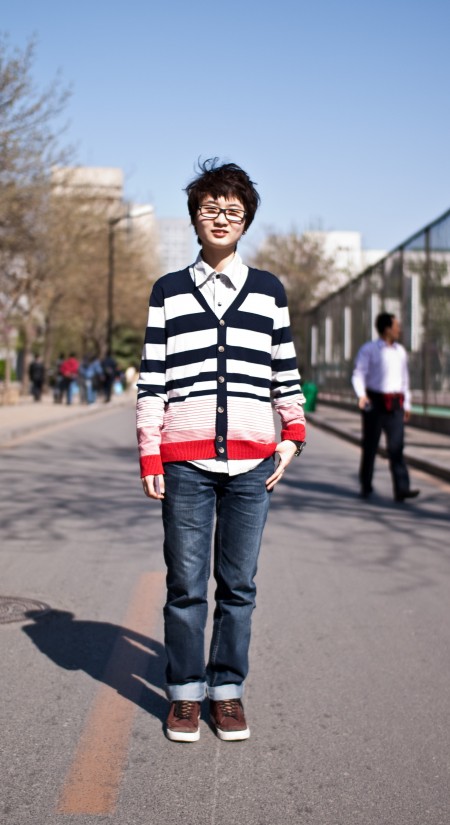 她们说最喜欢去Zara, H&M 和Xidan买衣服,但我却相信人大的学生还没说完了北京秘密的新时尚的商店。