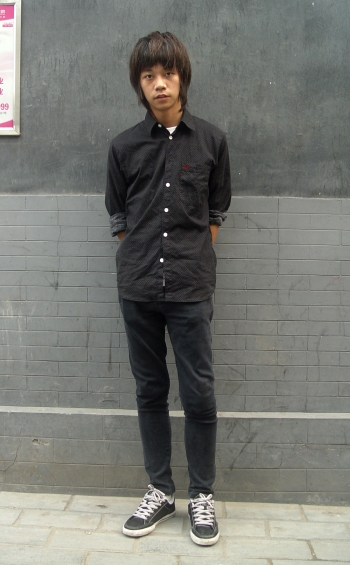 Central Beijing is filled with them. This guy uses black to good effect. The mystery of the color blends into this young rockstar's character.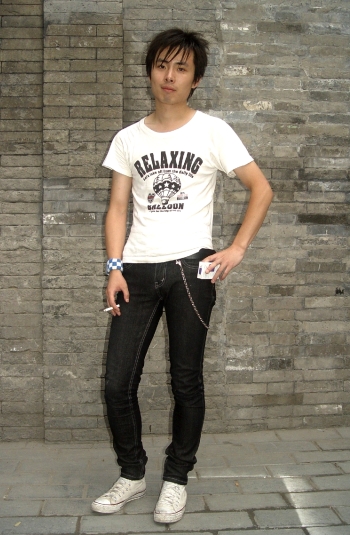 With the right attitude, the classic look of jeans and a tee-shirt always distinguish a man. Bo Xuan, the bassist from Hedgehog, illustrates how it also helps to be a rockstar and have the body to wear such tight clothing.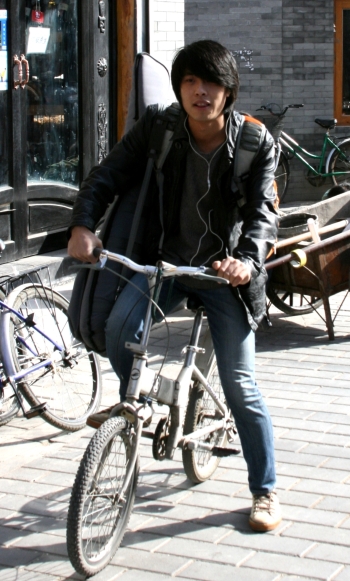 Dashing to practice, this young rockstar relies exclusively on this trendy cycle for transportation around the city. He says it's the most convenient way to move here.