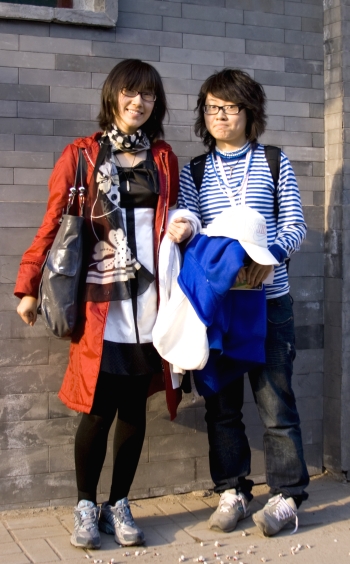 These two are students at the University of International Business and Economics in Beijing (对外经济贸易大学). In a few months, they are both going to Rheims, France, where they will study for a total of three years.
Military influenced items and actual items from the military are quite popular with Beijing youth. Though originally intended for men, these shirts are worn by both sexes. Wearers tend to be young artistic types in rock bands, creative industries, etc. Stripy shirts, in the sailor style, other than these authentic naval ones do not seem to be overly popular. People want the real thing or nothing, it seems.
These shirts are available in several outlets in Beijing, though the biggest size, 1, is equivalent to an American small.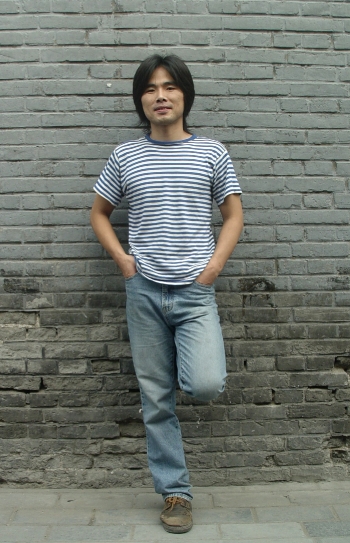 Liu Jian only wears Chinese navy shirts – he owns 25 in total. Since they only come with long sleeves, his had several of them altered a few for summer wear. These shirts are actually a pretty appropriate choice for Liu Jian since he served in the Chinese military for six years. He is an author and folk musician and a member of East District Power, a Shanghai-based folk rock collective.