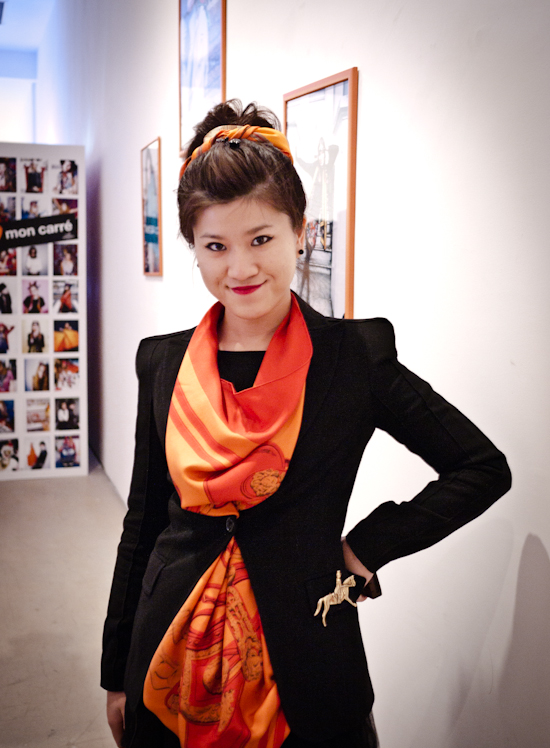 Hermès' J'aime mon Carre made the brand seem less stodgy and silk scarves appear less the province of the aged. I have indeed met many younger girls who think Hermès scarves make them look middle-aged, so they were right to launch this initiative.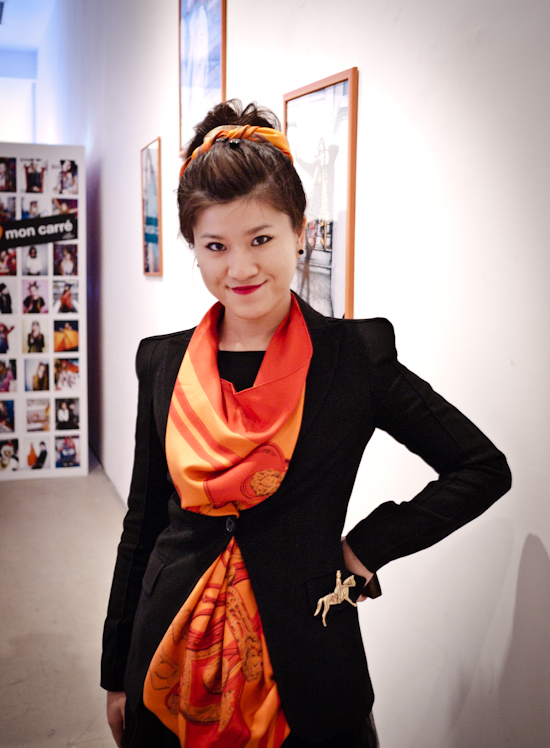 这个女孩是给爱马仕工作的。我见过不少年轻女孩觉得爱马仕丝巾应该只是中年女人系的。爱马仕这个活动是为了教年轻人怎么系,同时也可以让中国青年人知道爱马仕是个很特别的品牌。我觉得这个活动很成功还比别的活动更好玩,更轻松。我个人现在确实更愿意买爱马仕丝巾和领带。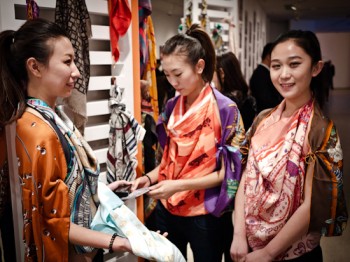 These girls were there to model different ways of wearing the scarves.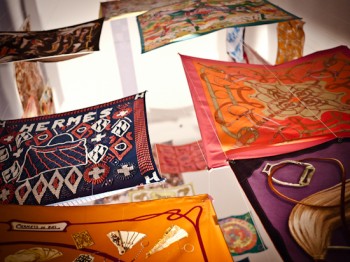 I wonder if the wife of the Yellow Emperor, who is said to have invented sericulture and the loom around 3,000 BC, could have forseen the day when the French would be draping their silks around the Chinese capital.