Sebastian, at the Clement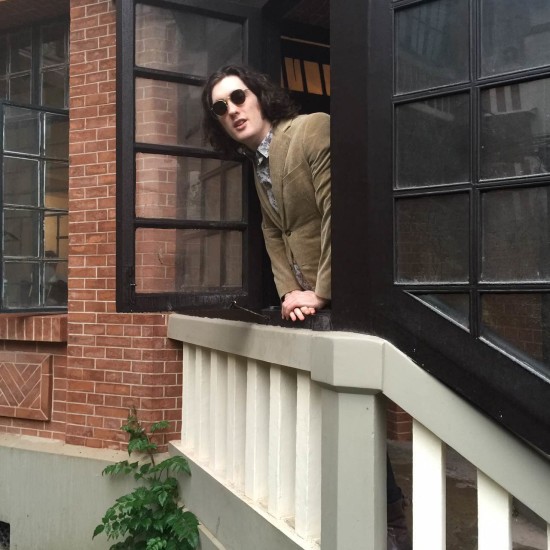 Here are some pics from a recent photo shoot that we did right outside of the new Pawnstar space at the Clement Apartments, one of the French Concession's loveliest residential complexes.  Pawnstar is an online platform and physical shop for fashion resale.  We are working to introduce Chinese consumers to the concepts of secondhand fashion and designer consignment.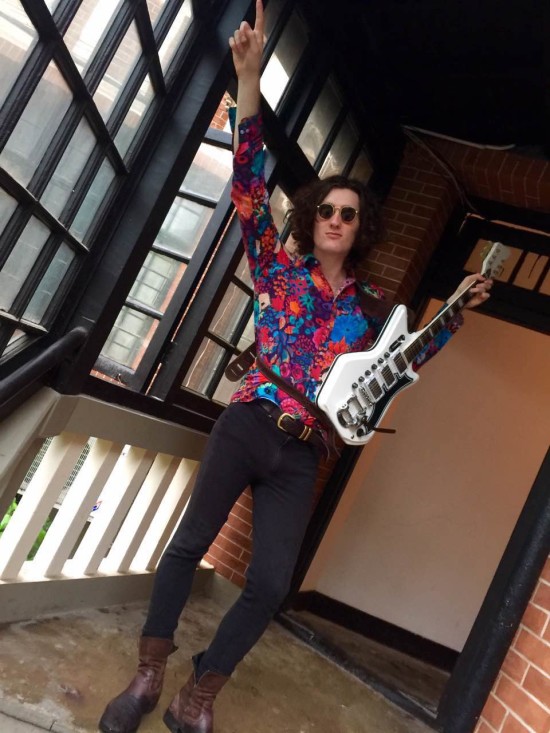 Australian rocker Sebastian dropped by the shop and picked out some of his favorite menswear items, including the shirts above and below that use prints from Liberty's art series.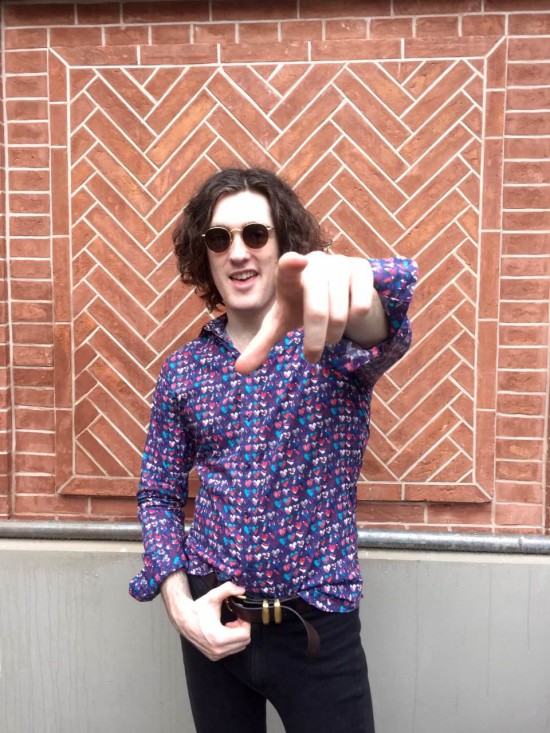 Sebastian describes himself as a "shit hot, fingerlicking, ass swinging sweat dripping, rhythm clicking, lovely boy".  Of course.
He's based in Suzhou and was in Shanghai to jam and have some fun.
Here he is modeling a corduroy sport coat that is a cotton and cashmere blend from well-known tailor W. W. Chan.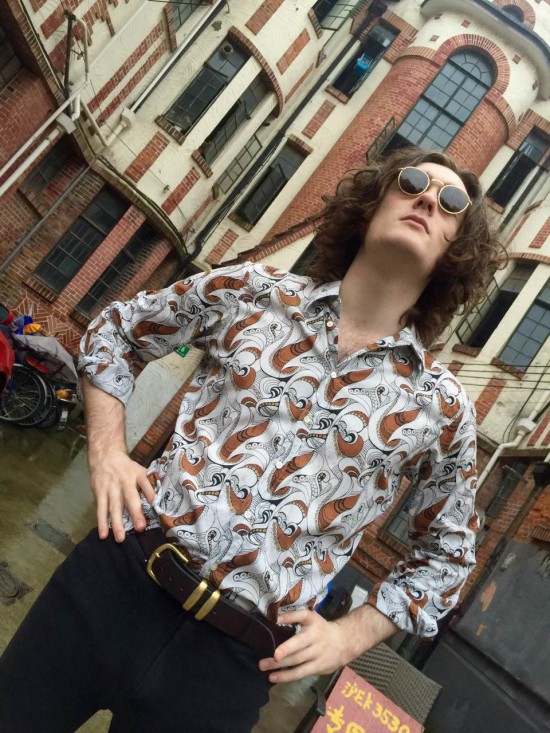 Under it is a Miu Miu shirt.  Thanks for your support, Sebastian!