Last week, numbing heat and thunderstorms made Shanghai a less likeable place to hunt for streetstyles. I met Shanghai native An, who is a co-founder of China at your Side, in front of the expat's favourite Citizen Café on Jin Xian Road.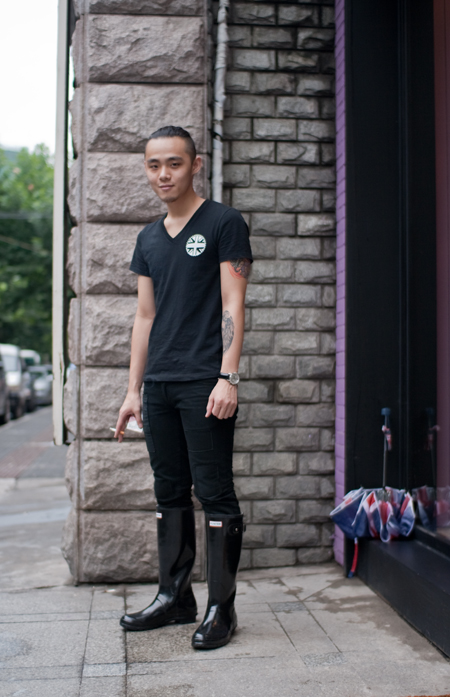 Both An and Aki, originally from Taiwan who was visiting a shopkeeper friend just opposite the café, agreed that Shanghaiers show an affinity to international brands and like to dress bright and colorful.
I must, however admit that little of those crossed my path. I'll be blaming it on the weather or the summer holidays, or maybe I just went to the wrong places.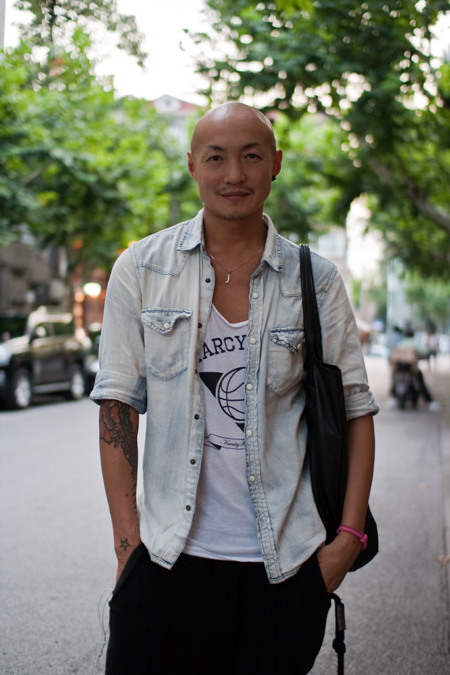 Finally, Julian who I met on my last day put me ouf of my dilemma and told me to come back on the weekend and go to XinLe Road, Shanghai's street style paradise. I hope to go back in the Fall, until then Stylites will be back in Beijing!