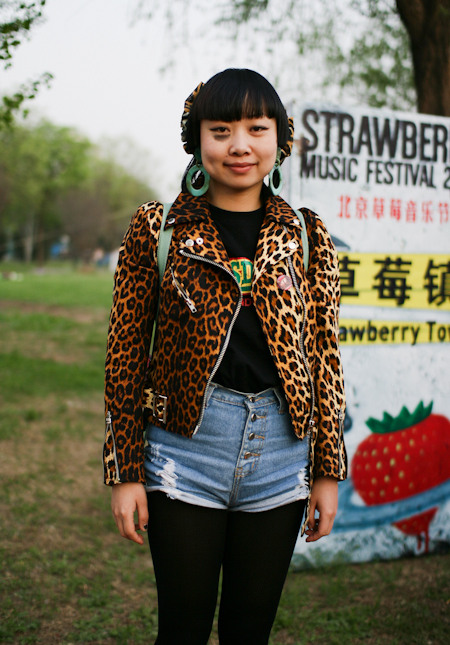 Strawberry Medley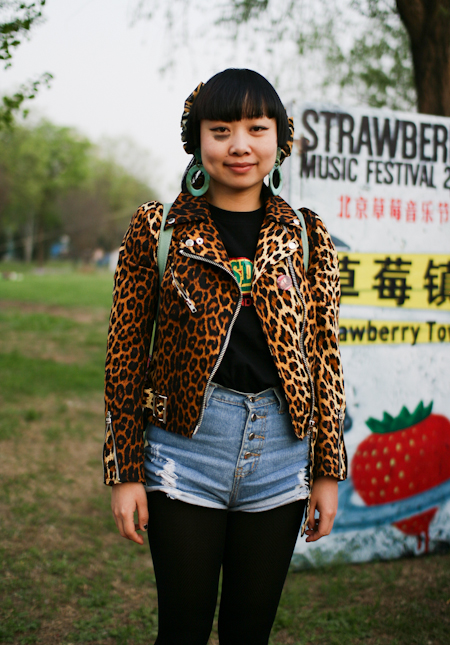 Photos: Suzy
There is always an overload of photos after a music festival, so let me apologize for the sheer number of images from Strawberry as compared the normal volume here. There is just no other place in Beijing where one can see so many hip youths in notable attire.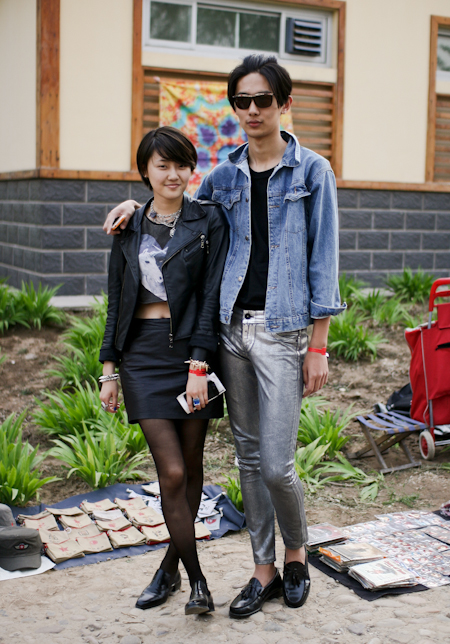 I go to Strawberry Festival to take photos of stylish young things. The point for the attendees of this music festival also seems to be getting photographed. The two purposes go together well.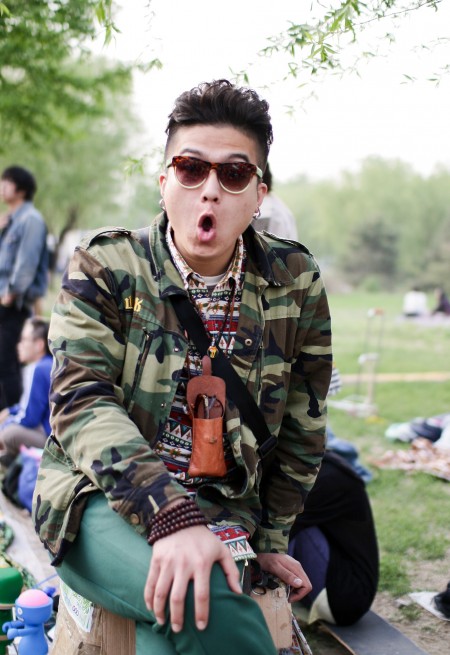 Most attendees probably know few of the bands featured and may not even be rock fans as such. They are there to walk around in their fashionable clothes – to compete with the other spectators to see who is most stylish. The point is more to see the other hipsters than the bands themselves. In addition to droves of college students, young authors, magazine editors, make-up artists, and rising fashion designers all form the crowd.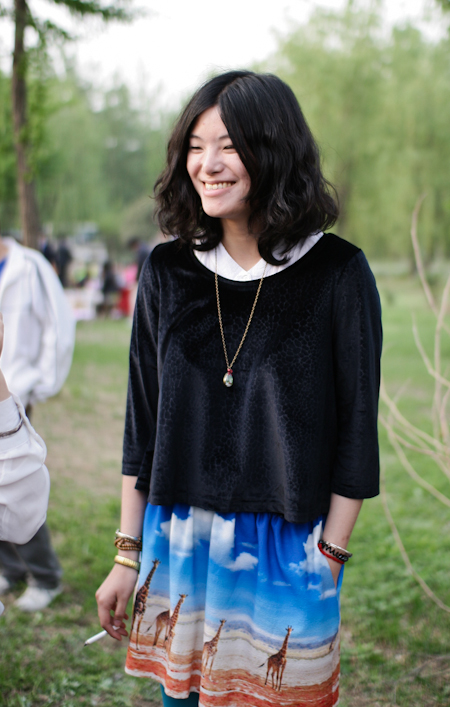 "Strawberry is more a festival than a music festival," according to one of its organizers.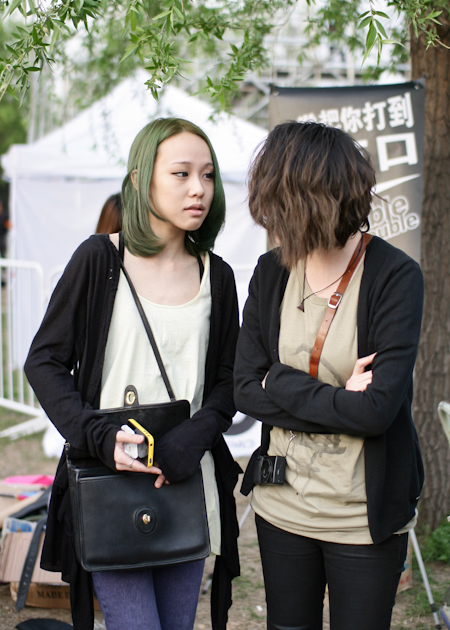 It is more an opportunity for over 100,000 people born after 1980 and 1990 to congregate, promenade, shop, and escape the center of the city than a music event.
Starting in 2009, Strawberry provides four stages for a range of music, including pop, folk, jazz and indie. The three-day festival at Tongzhou Canal Park occurring during May Day holiday features over 100 artists, bands, and DJs from around the world, though local acts are in the majority.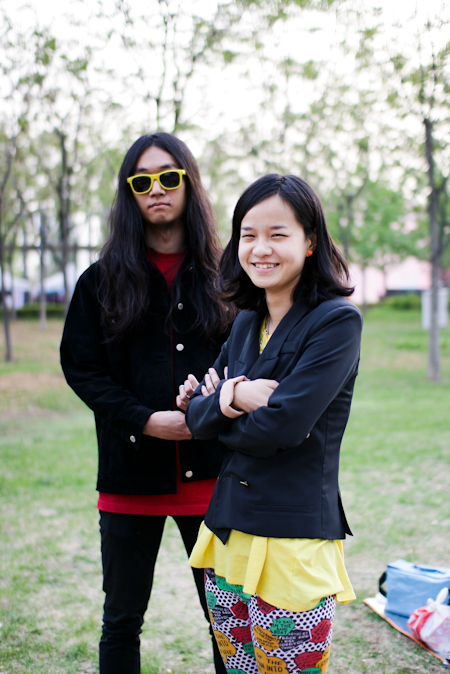 Young revelers, 30% of whom are from beyond Beijing, come for the carnival-like atmosphere. It must be among the largest forums for youth in China and the feeling is that everyone will be there. You are bound to run into friends.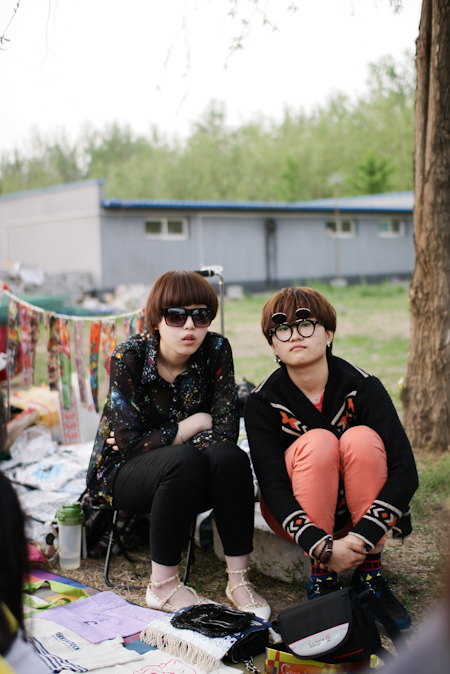 There is a definite Strawberry aesthetic that represents well the look of young hipsters in Beijing. A walk through the fields, past the queues for the sani-cans, and through the flea markets selling all manner of cheap-chic will reveal a penchant for dazzling patterns, dot dresses, brightly colored tights, oversized sunglasses and various brogues and tasseled loafers.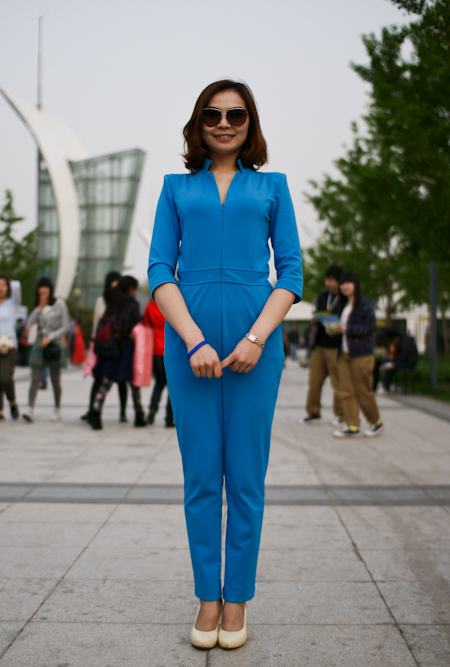 Photos: Suzy
Style is mostly cute and a bit vintage-inspired. The grunginess and roughness that must characterize fairs in the West is only in evidence here on occasion, and then too it seems more to be a deliberate "look".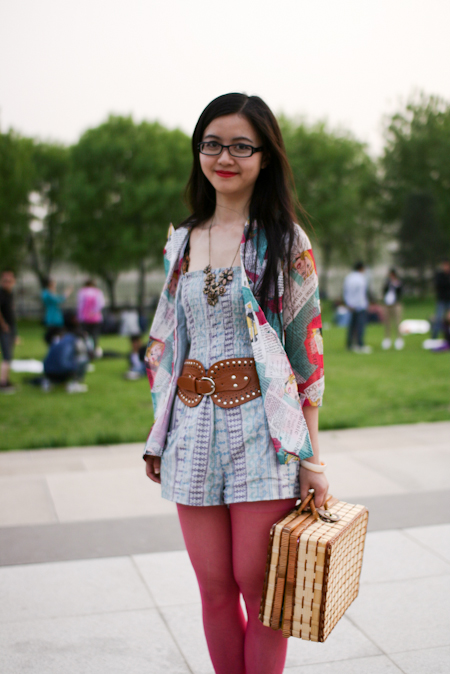 There are some hippyish and punk characters at the festival but far more quirky ladylike or sweet wood-nymph styles. Style at strawberry is more cute than hardcore.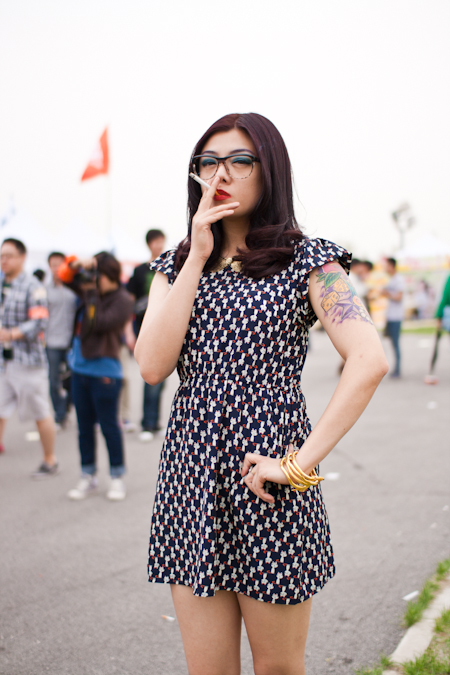 There are other music festivals that have been around longer like Midi but Strawberry is the one where Vogue and GQ tents can be found. The fashion magazines know the festivals are about fashion so they organize styling events and cultural lectures to attract young readers.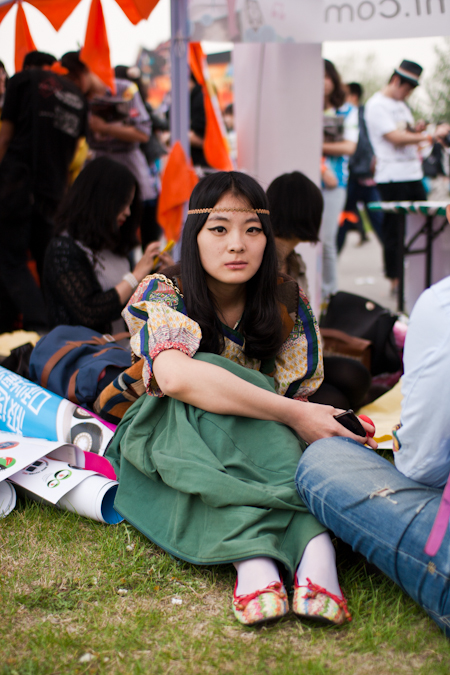 Going far beyond the original intention of Modern Sky, China's largest music label, to promote good music, Strawberry is promoting popular culture at large.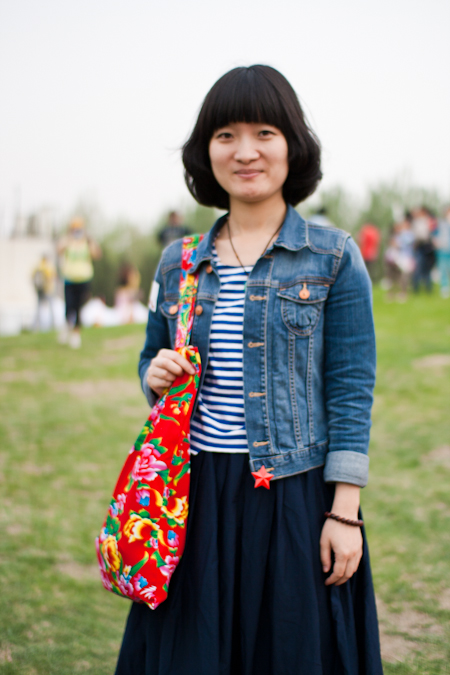 The colors reflect the upbeat nature of the festival as does the relative lack of drugs and alcohol.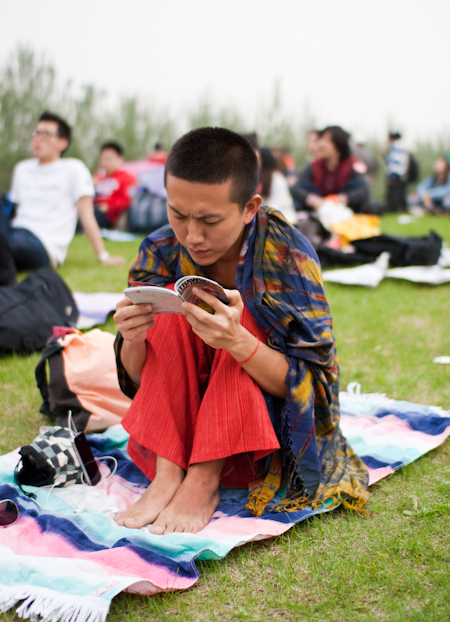 The main intoxicant at Strawberry is fashion.