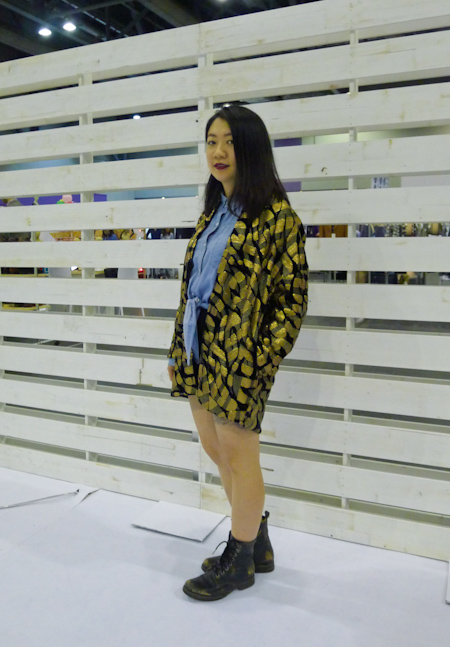 Mao Xinzhi was born in Gansu, but operates the studio of her brand Frank Beat out of Shanghai.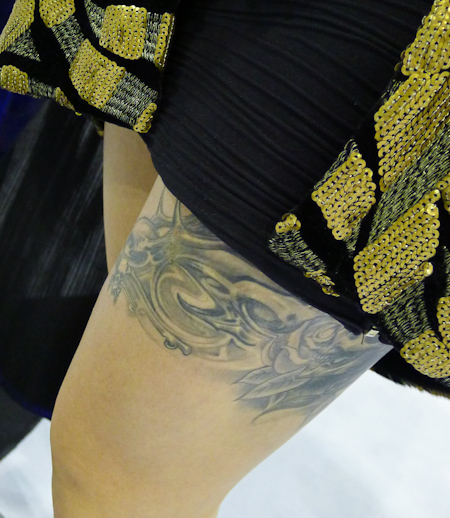 She has a tattoo that wraps around her thigh.  Her English name is Cingel, which she created based on her Chinese name Xinzhi.  One might not expect cool kids like Cingel to come out of such remote locations as Gansu, but it is not terribly surprising.  In Beijing, the Northeast – Gansu and Ningxia especially – are known for producing rock musicians.
The HUB last week brought fashion industry types from all across Greater China and beyond to exhibit, visit and buy.
Down from Beijing, Elisabeth Koch of the eponymous millinery had help from Cindy Ma, designer and multi-brand store owner at her display in the Greenhouse.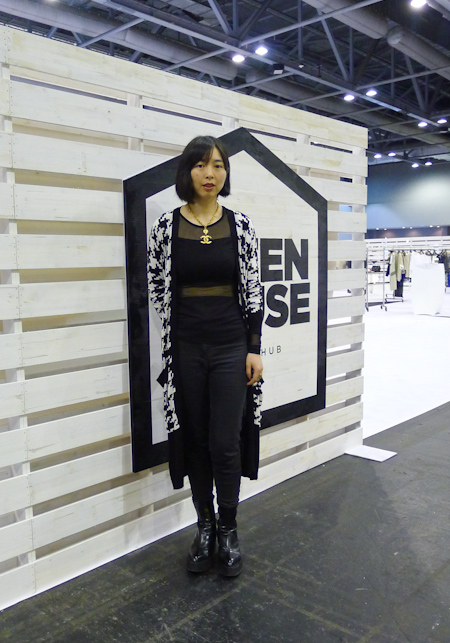 Her friend Li Ling is behind the brand Unmentioned, which was always showing in the Greenhouse.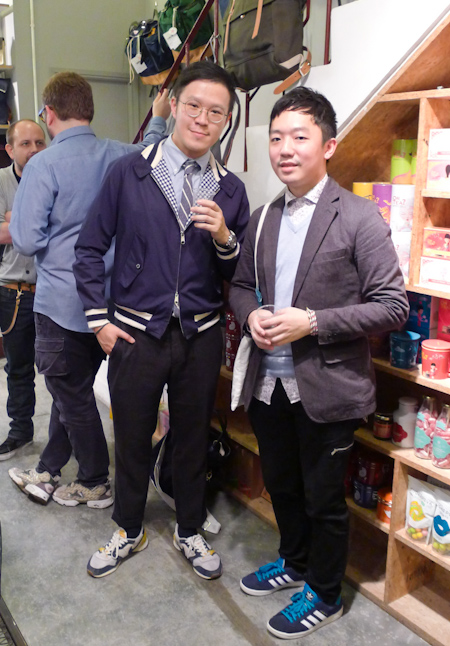 After one day of The HUB, there was a party at Kapok to celebrate its eighth anniversary with the launch of a new line of shirts that are made right in HK.  This multi-brand store has really found a way to succeed in this very tough market with the highest rents in the world.
These two devotees of the brand are a doctor and a musician.