Super VC at Campana Brothers Event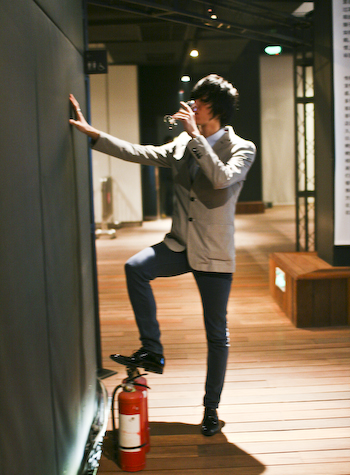 Here is a fellow from Super VC, again enjoying champagne. Click here for their blog, where you can sample some of their music.
This event was to celebrate the visit to Beijing of Humberto Campana of the Campana brothers. He is here to promote his recent cooperative venture with Lacoste (more pictures of the shirts here). Much more about this soon.