Super VC at Phillip Lim Show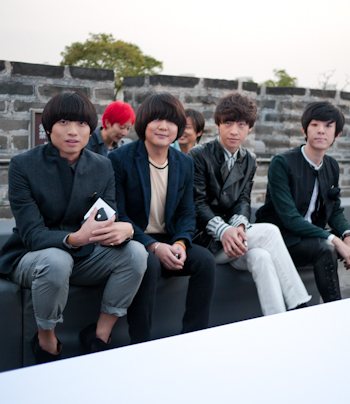 Super VC, the most well-known Brit-pop style band in China, are also the most style-attuned of rockers and they are often in the front row of fashion shows.
Super VC应该能算是最热爱时尚的中国乐队。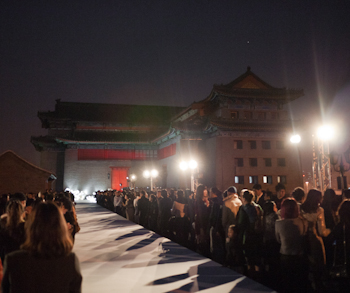 Here is the audience after the end of the show. The scale of this production was very impressive. Here are more pictures from another blogger who was present.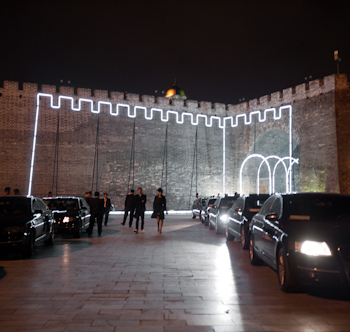 Audi was a major sponsor and there were at least ten of those odious black sedans with "Phillip Lim 3.1" on the side.