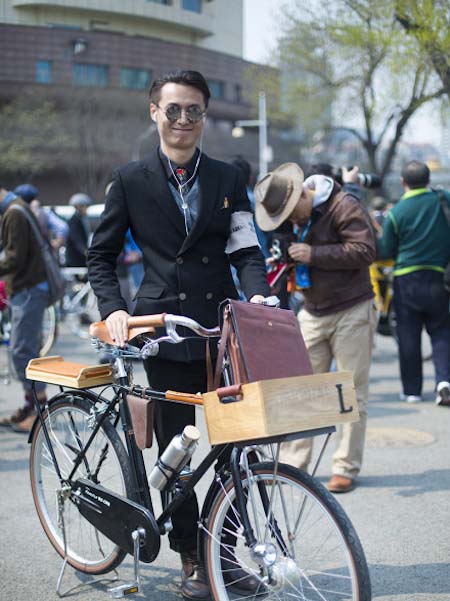 Photos: Penn
Wang Peng captured some great images of all the tweedy people that came out yesterday for the first ever Beijing Vintage Ride, mostly inspired by similar events in London, Tokyo and elsewhere.
The event was startlingly successful in terms of number of participants, their level of style preparedness and the fanciness of their bikes. There was general level of enthusiasm for a stylish sort of bicycling culture, but more of my thoughts on this in future posts.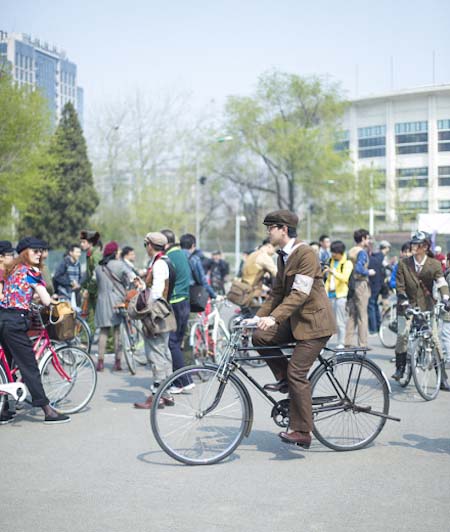 The event started at the West gate of Worker's Gymnasium. It was a 10km ride to the Africa Center at 798.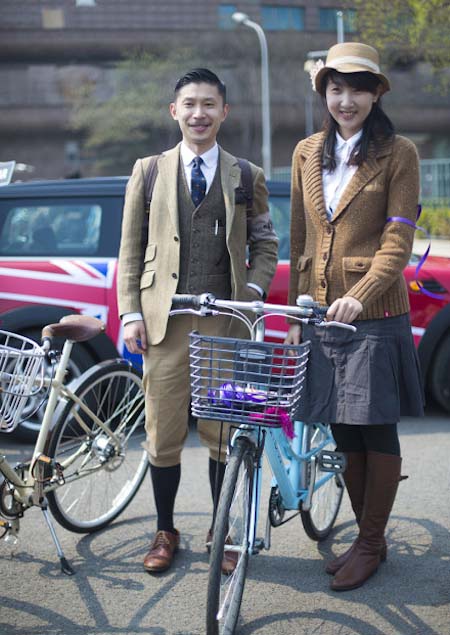 More of a profile with a man on the left later.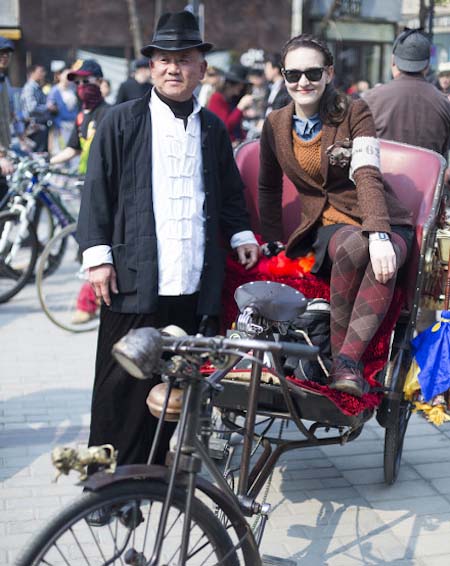 The most fascinating thing about the event was that some of the genuine tricycle drivers came out of their own volition. Apparently they just registered online and showed up.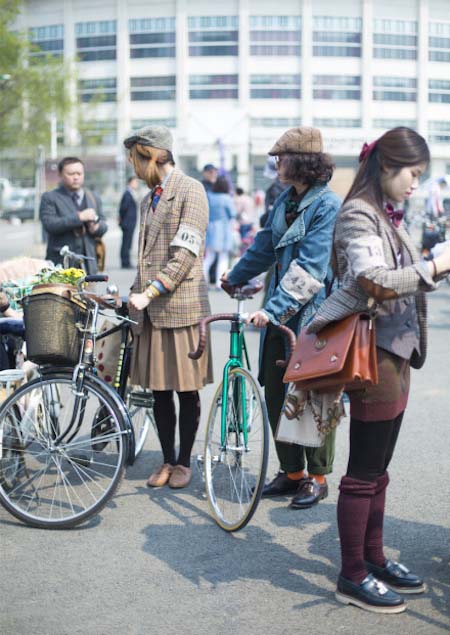 The girls tended toward tweed coats and brogues or tassel loafers.