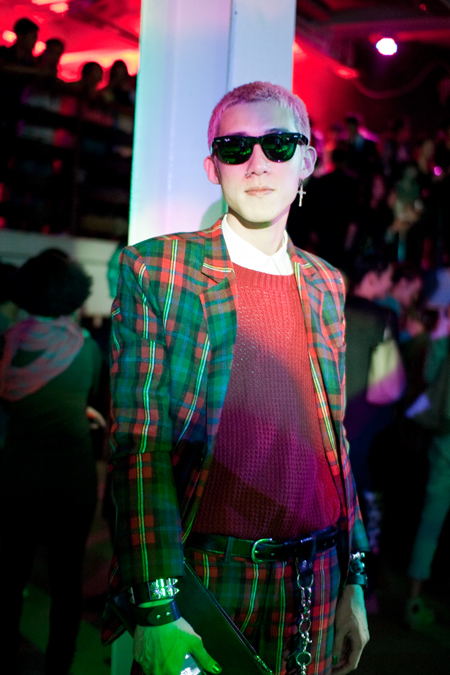 Photos&Text: Suzy
At Izzue FW 2011, the show was terrific, the music great and the ladies very lovely. But the gents were particularly well-dressed. We know that the art of adding a little detail to a suit-and-shirt combo can bring an edge to any outfit, creating personal style. I found some who have developed this sartorial skill almost to perfection and really don't need much presentation. Enjoy!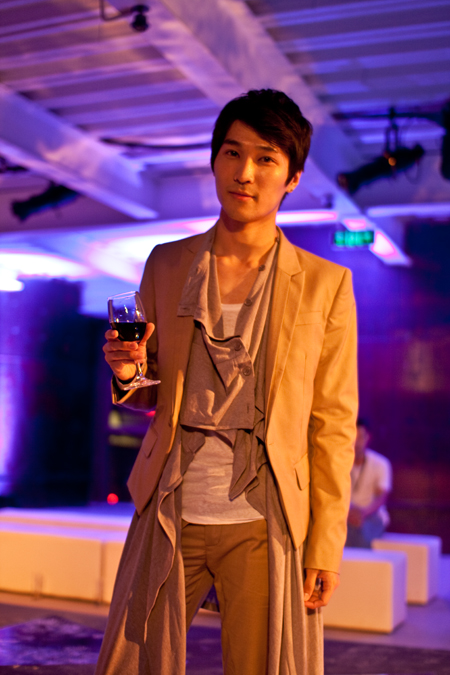 Jonathan Su is a marketing specialist and knows how to combine casual and classy elements in this outfit.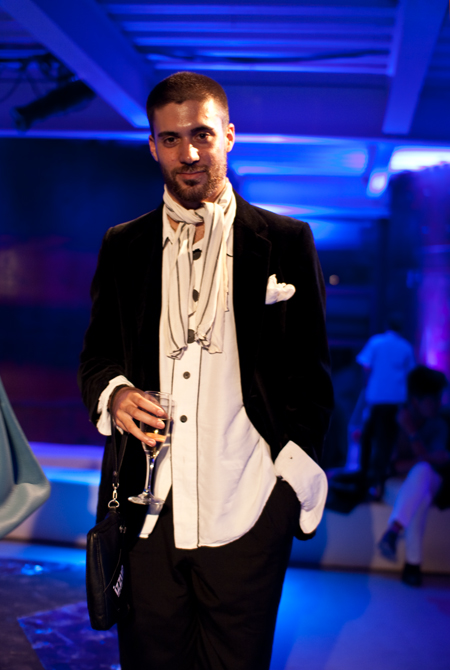 Adam is a regular on Stylites and later rocked his poet shirt and striped necktie (?) during the performance of Queen Sea Big Shark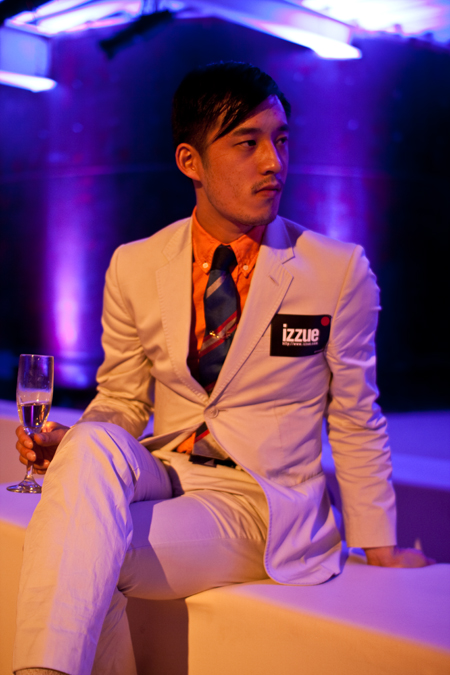 Another regular on the site – Jeffrey was perfectly elegant as usual.
Designer Chi Zhang ditched his shirt for a low V-neck and wore it with an assymetrically embroidered jacket from his own collection.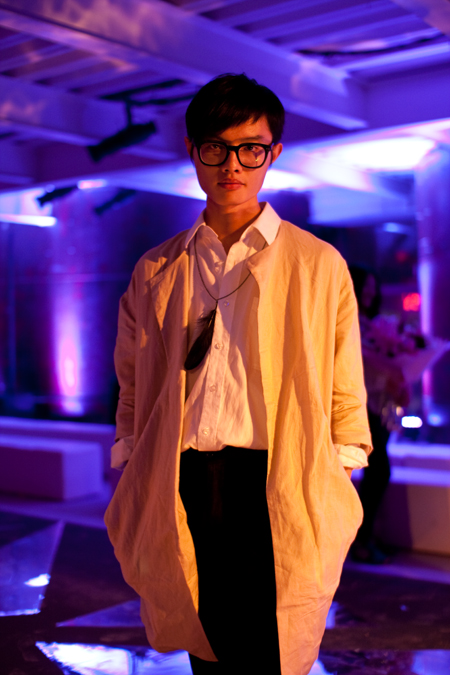 Charlie is a designer himself and works as a media PR for fashion photographer Joy Island.
Finally, this mystery leo-lover reminds me of a famous actor, I just can't quite put a finger on his name.