The Most Memorable Recent Show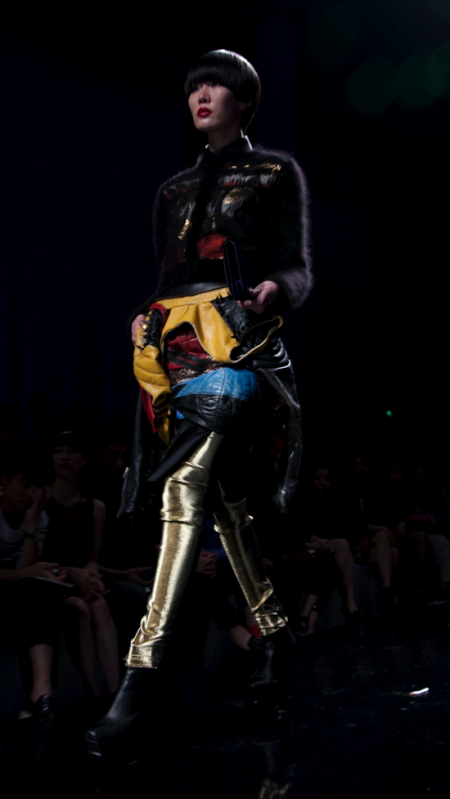 This has been quite the season for big events with Hugo Boss and Armani being particularly massive. There was also a very cool Alexander Wang party a while back. It was the John Paul Gaultier show that was the most memorable for me. The drama and theatricality of the affair made it so much more enjoyable than other shows. A sort of tribute to the life of Amy Winehouse – who seemed to be quite popular with the audience of this show – the show displayed some rather heavy flirtation with decadence, excess and a coquettish glamour. The feeling still managed to be very Parisian. Even items that taunted the boundaries of taste and wearability were exquisitely detailed and showed a nuanced understanding of the interplay between humor and craftsmanship. Though the afterparty was not quite as grandiose as some other recent bashes, the fashion at the show was more than enough to satisfy the audience. Someone commented that China's leading young designers were looking on enviously from the front rows, wondering how Gaultier can be so skilled at created such a distinct fashion vocabulary.
Unfortunately, I was encountering some technical difficulties that night that prevented me from effectively cataloguing the attendees. However, Women's Wear Daily comments that "in a city that doesn't usually condone homosexuality, and certainly never dressing up in drag, all persuasions appeared to be proudly and glamorously represented." This event may have been a tad more flagrant than the usual fashion party, but I suspect the WWD team doesn't get out enough in this town.