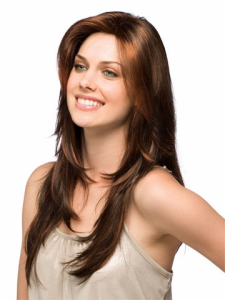 Transform Yourself with Hair Loss and Beauty Solutions from Chiquel
Transform Yourself with Hair Loss and Beauty Solutions from Chiquel
There is no faster, less-extreme way to completely overhaul your look, than to put on a wig, extend the length of your hair or clip on a fringe. Celebrities like Beyonce, Niki Minaj, Jennifer Lopez and Lady Gaga are all fans of transforming themselves (often overnight!) using wigs, hair pieces and extensions.
Chiquel is a fashion wig retailer who specialises in wigs, hair extensions, hairpieces and even eyebrow wigs! Born from a desire to help people feel and look their best during stages of hair loss, Chiquel works with their customers closely to provide the best hair loss and beauty solutions to suit them, whether that is a custom designed wig, or human hair extensions to fill out a thinning mane.
Now there are wigs, and then there are wigs. The difference with Chiquel is not just in the exceptional customer service their clients receive, but also in their quality. They might not be the most affordable hair solutions but if you want a natural, high-quality solution to changing your look, covering up hair loss or simply to add length to your current cut, then Chiquel's online store is where you'll find everything you'll need to achieve this.
Below are a few samples of actual hair solutions available from Chiquel:
Lana Lace Front Human Hair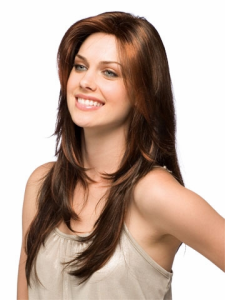 This gorgeous lace front, long length wig incorporates 100% human hair, soft layers and more than enough body! The lace front design and monofilament top give you the most natural-look with an invisible hairline. This style can be worn tied up or let loose showing off the natural waves.
Tova Synthetic Monofilament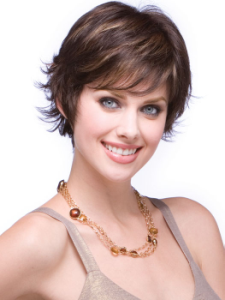 The Tova incorporates a trendy, pixie crop with flipped ends and wispy layers. What's more, this synthetic wig is easy to style so you have full creative control to change it up when you feel the need. This style is available in a variety of colours including: Dark Chocolate, Coffee Latte, Harvest Gold and Maple Brown.
Easibang Hair Piece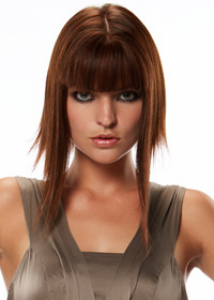 This clip-in fringe is the easiest way to transform your hairstyle, or find out if you actually look good with bangs before making the chop yourself. This human hair clip in attachment is lightweight and creates a natural looking fringe without the need to cut your own bangs. This hair piece can even be styled to create different looks.
Easixtend 16 inch Elite Clip On Hair Extensions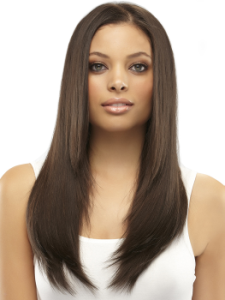 Arguably the best hair extensions on the market – Easixtend are designed to blend naturally with your own hair. These come in a variety of lengths and piece numbers, and are available in more than 24 colours. What's more, you can even straighten, curl or colour them.
Weft Permanent Hair Extensions

At Chiquel, you can order either standard or custom weft permanent hair extensions. These use a state of the art beaded design which means no more glues, waxes or other chemicals. Choosing custom weft, allows you to create the hair extensions you want by tailoring the colour (block, two-tone or regrowth), length and hair type (Brazilian, European or Russian).
These are just a few hair solutions available from Chiquel. They have an extensive range of human hair, synthetic, costume and lace front wigs, synthetic, human hair, temporary and permanent hair extensions, hair pieces and even fake eyebrows and eyelashes to choose from. Chiquel are based in Melbourne, Australia but offer international shipping so you can order online and have it shipped to you, wherever you are in the world. Check out www.chiquel.com.au to view all the hair and beauty solutions they offer.