Tribal Chief: Kevin Tallon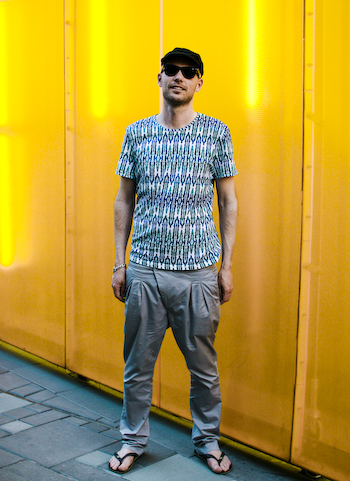 An instructor at Central Saint Martins College, London, Kevin Tallon now designs for a very fashion-forward sportswear label with Italian roots, now here in China. He is spearheading efforts to make this brand the most stylish one in its category for the Chinese market. The first collection will be in stores this fall.
He makes the long flight out to Beijing almost every month, so he is now considering whether it might not be better to settle his two daughters and wife here in Beijing. It would be a fabulous chance for them learn the most important language of the 21st Century and experience its most important economy. He's just a little bit worried about the pollution here.
Kevin, who also appeared last year on Stylites, just came out with a book on fashion trends among Chinese youth that relies heavily on my photos. The book, Fashion Tribes: China, is now available on Amazon, and looks in depth at the rapidly changing fashion landscape here.