Dong Liang Studio, one of Beijing's leading multi-brand shops focused on Chinese fashion designers, hosted the "Schoolmates Reunion Party & Indie Designer Autumn Collection Promotion". Vega Wang, sporting a new hairdo, was one of the main designers with wears on offer at Dong Liang.
Here is a dress that will be available at Dong Liang from Vega's latest collection.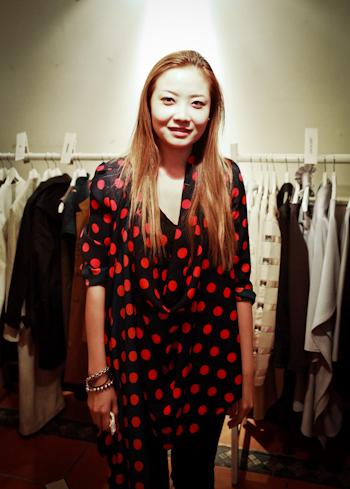 And a popular piece from a recent collection. This is a favorite among rock chics.