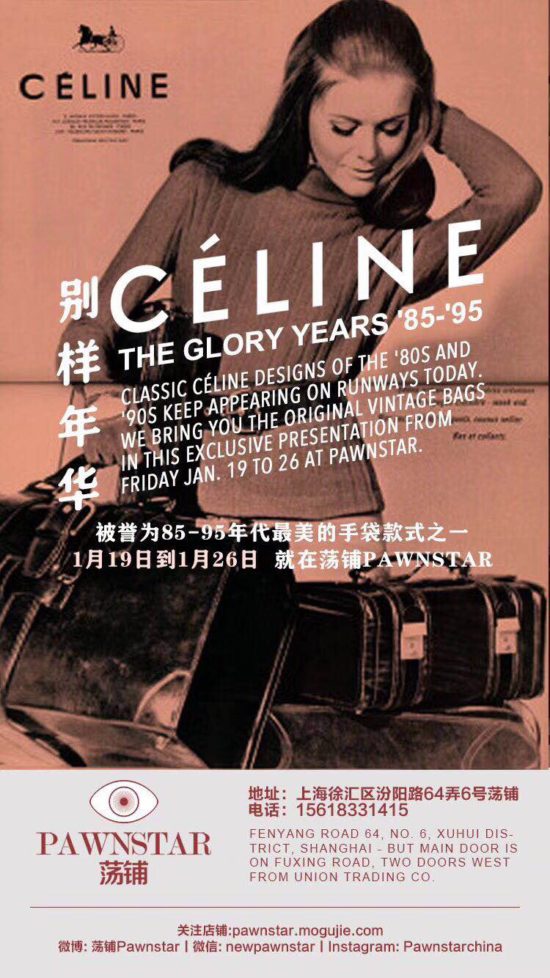 Pawnstar is happy to be hosting a vintage Céline pop-up shop focused on bags.  It will start Friday (3/19) and be held in our shop at the intersection of Fenyang and Fuxing Roads.  The focus will be on bags from the 1980s and 1990s and they were typically sourced in Japan.
If you are male, this is a great opportunity to get your lady a beautiful bag that none of her friends have!
Click below to see some of the bags that we will have on offer.