Vivienne Westwood Socks at Dita Opening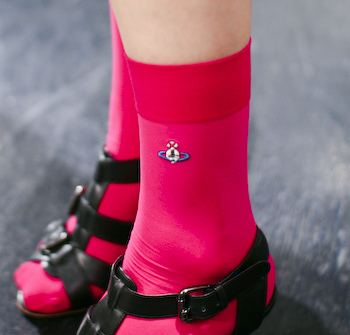 Love this, mainly because they seem like a chic version of the notorious nylon pop socks, favored by so many in this city – though the wearers seem to become older and older as the youth become generally hipper. The hated skin-colored pop socks are also often paired with strappy footwear, typically of the plastic variety.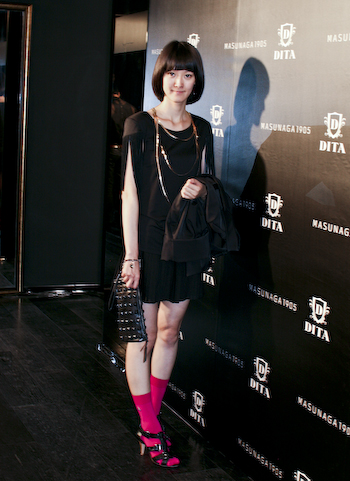 They were sighted on this editor (I am not allowed to mention the names and publications of others in the magazine business) at the opening party for Beijing's first Dita shop at Huamao. Most of the glasses on sale are made in Japan as part of collaboration between Dita and the venerable brand Masunaga. Read more on Dita at High Snobiety.