Von Furstenberg Dress on Wangfujing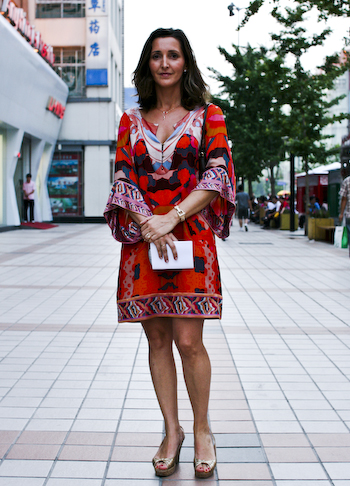 A Marketing Director at Van Cleef's & Arpels, Ms. Aude Bousser has worked for fashion brands for quite a few years though she returns to her home in Paris nearly every month. She thinks that opportunities are much more in the Asia market, especially China, both because of the growth and because women are more inclined to make decisions on purchases like jewelry by themselves and then spend their own money. Further, she says that Chinese women with careers tend to be more independent minded than their sisters in the West.
After opening a new shop at Wangfujing, the next big task will be this fall in Hangzhou, where she believes Van Cleef's & Arpels is less known but the people of the city love to spend on luxury goods.
Her dress is from Diane Von Furstenberg.