From Hubei to the Rive Gauche?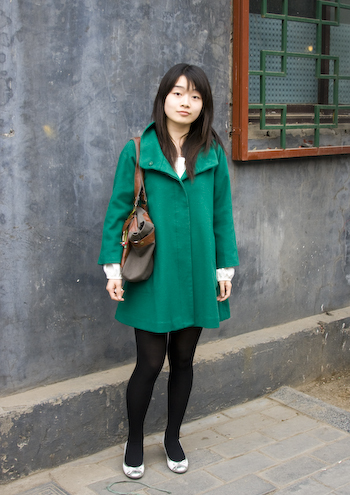 From Hubei, Liu Yiwen (刘伊雯) is a French language major at People's University of China. She hopes to go into the hotel management business and visit Europe at some point. Interestingly, a designer friend has just mentioned to me that Parisians love wearing black and green.
Her outfit may not seem particularly startling, but is notable in both use of proportion and color. Also, college students hardly ever wear outfits that are simple and attractive. The goal is usually to throw as many odd pieces together as possible.