Worshippers at Phillip Lim Party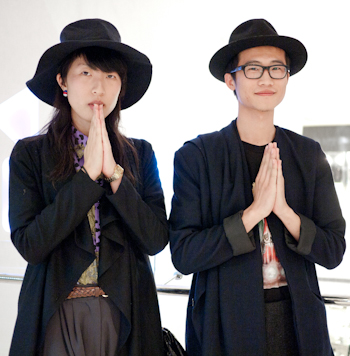 Jeff and Fei adopt a reverent posture.
Phillip Lim在北京有很多崇拜者。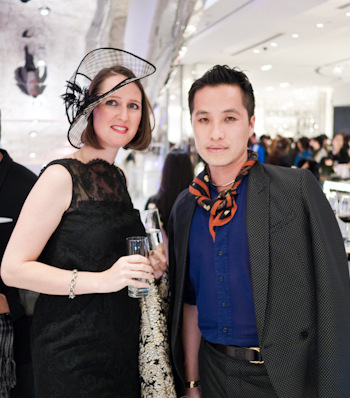 Here is Elisabeth Koch eagerly posing with the man of the night. It's rare that I see a fashion designer dressed in a way that I might want to emulate. Phillip Lim seems a bit more dapper than the usual designer one sees in all black or a tee-shirt. I believe the suit is from his collection that was shown the next day.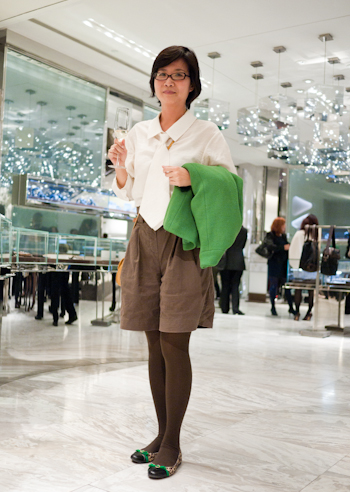 This year lady is wearing Phillip Lim, top and bottom.