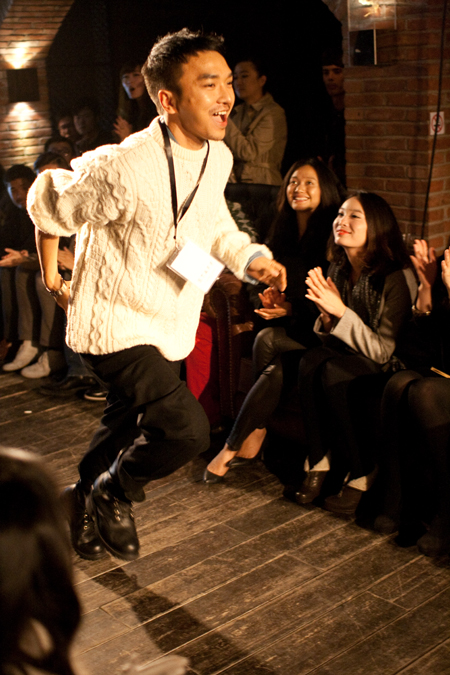 Photo: Suzy
Xander Zhou. What comes to mind? A young, partying, larger-than-life sort of designer who gets a great deal of publicity. Fashion events and bottles of champagne. The cover photo of the October 2010 "Gay China" issue of Hong Huang's Ilook Magazine. For me, the main memory is of that time I bumped into him on the streets of Paris.
In short, the hype around the man sometimes overshadows his fashion collections. He may be young and not too many retail points actually carry his brands, but Xander Zhou is already a big name in China fashion – especially for foreigners watching this space. Often, he is the only Mainland fashion designer that people from outside of Beijing have even heard of.
Due to scheduling conflicts, I had not actually been to one of his shows before and had only had the opportunity to see his creations hanging in BNC and on the man himself on one of the countless parties that we both attended. Given how much he seems to be out and the time he must take being interviewed by fashion magazines, I was not sure how he ever had time to design.
We will have more on his show last night later this week.