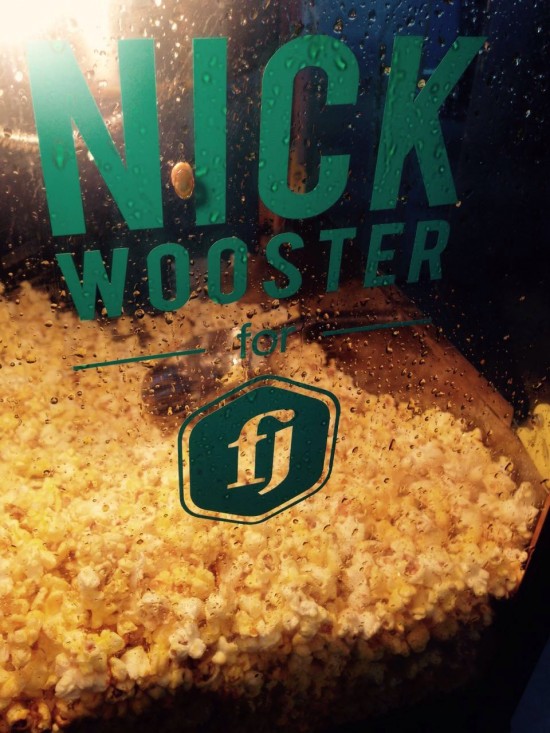 For anyone who might be worried that the Chinese economy is slowing or that domestic consumption cannot being to take the place of exports or investment,  a visit to Yo'hood would be the perfect cure.  This was the third edition this massive event has the setup of the trade fair, but is really more consumer-oriented.   There may be no better venue  do you have a look at a wide swath of cool youth and all of the things that brands large and small are doing to attract their renminbi.
The organizing company, Yoho, started as a magazine focused on youth fashion and street fashion around ten years ago and was founded by Chao Liang, a native of Nanjing, who was just out of college at the time.   What has emerged in the last few years is a behemoth that is far more than just a media platform or a e-commerce site.  The Yoho  of today is a social and commercial phenomenon that is proving that street culture can become supremely popular for teens and 20 somethings in China today.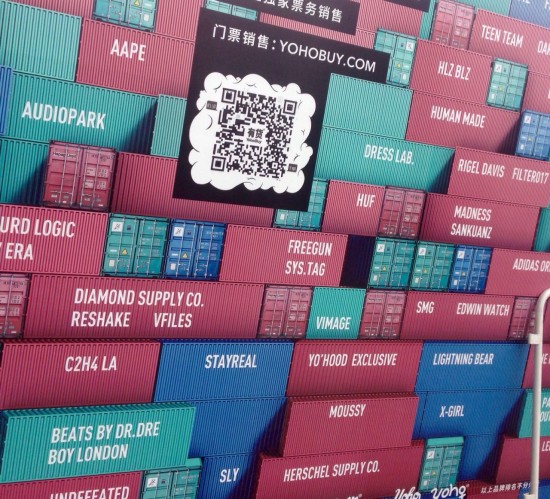 When I was leaving at around 2 PM, there were already a few thousand people in a line that stretched several hundred meters,  but according to exhibitors I spoke to, the lines were even bigger on Saturday.   Some said they went for over a kilometer.  Even when I was there, on Sunday morning, the crowds of youth in trucker hats and cleverly logoed tee-shirts, tattooed beauties, freebies, pop concerts and pumping hip-hop, collaborations of every type conceivable between brand, street artist, and celebrity, and still tons and tons of neoprene everywhere nearly gave me a seizure and I had to leave before I probably should have.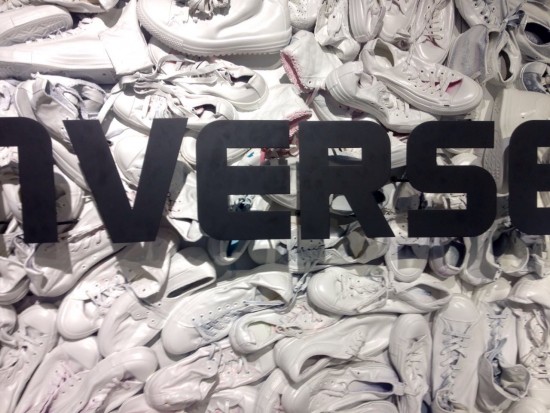 Each of the hundreds of stands vied for the attention of the cool kids and media who must have immune to being besieged with unique and creative content after just a few paces in this environment.   All the young hip Browns were there and many independent designers but the big brands also made their plays – and these were often the most memorable.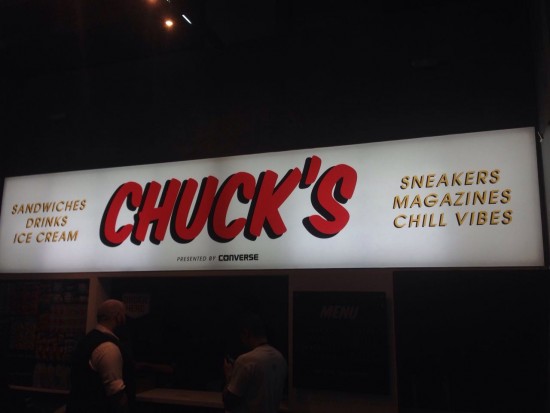 I spent about half of my time in a concession that converse set up because there was sitting and free coffee.  This lounge posing as an American-style sundry stand was right out of Brooklyn.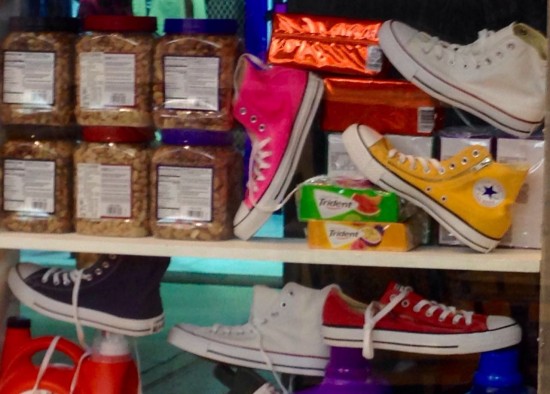 All the favorites from my childhood were not there for the taking and just decorations.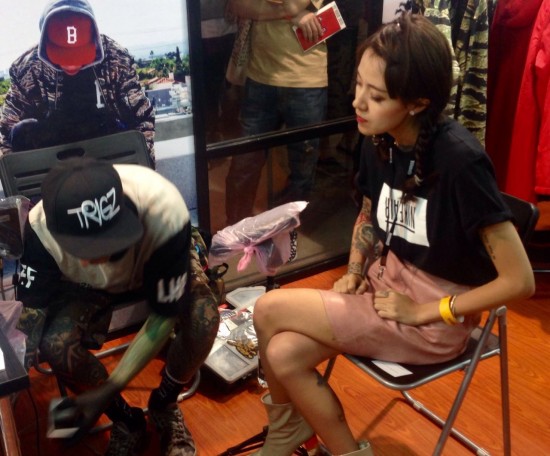 A tattoo artist came from LA to add some ink to the Black Scale booth.   Interestingly the building that this brand uses for it store in Los Angeles is owned by Mark Werts, the founder of American Rag.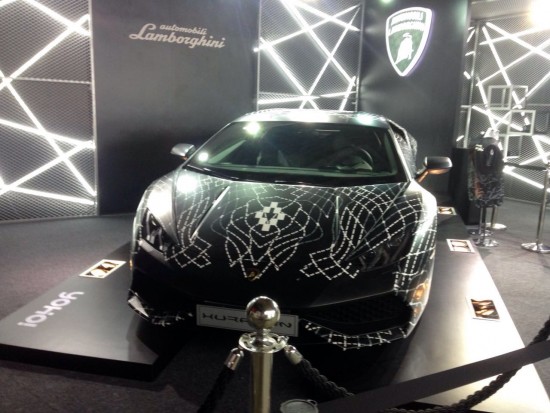 Lamborghini was there with a car designed by a Chinese artist.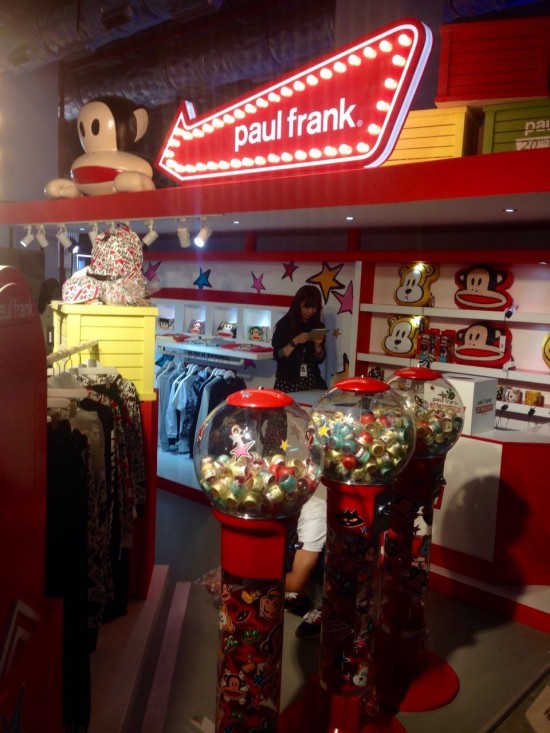 Everyone had their own special approach to attract eyeballs.
Yoho itself had over thirty collaborations of its own – presented at Yo'hood.  Apparently it has over 70 in-house designers and quite a few of the brands on display at Yo'hood are owned by Yoho.   The genius of this event is that customers can order any piece by just scanning a QR-code and it will be delivered to their door.   This is all made possible by Yoho's incredibly strong online store, which has countless brands and is the destination for street wear and youth brands.
Move the event was overwhelming indeed,  it's hard not to admire the genius of the people who conceived of it  and their ability to attract the right numbers of consumers.   Several friends that I spoke with said that they were doing very good sales.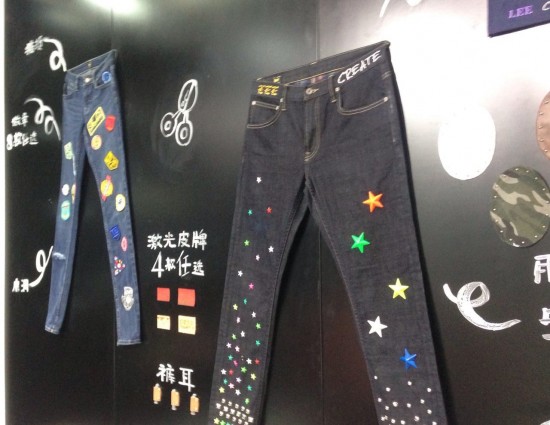 Lee Jeans presented a jeans customizing workshop that allowed all sorts of ornamentation, distressing, etc.  Shirts could also be customized.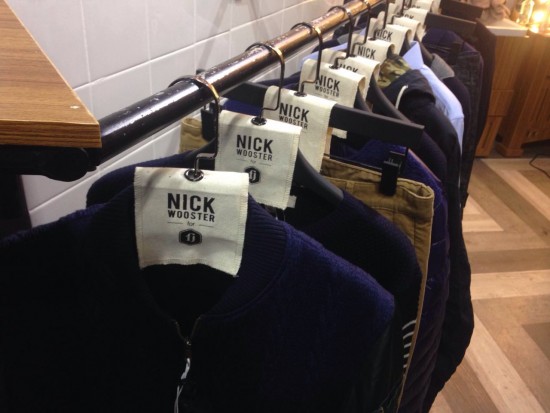 As with any self-respecting major fashion event, Nick Wooster's hand could be seen everywhere.  In this case, on sale was a special collection that he lent his name to for Fairwhale Jeans, which is under the mega-brand Mark Fairwhale.  As it turns out, many of the pieces come directly from the personal collection of my friend Chuang Qu, who is also the main designer for Mark Fairwhale.   It's a very nice collection.