Online luxury retailer, Italy's Yoox will not be taking risks in the country that is about to become the world's largest luxury market and also makes the most of the world's fake luxury goods. After opening Armani's online store, the first online retail outlet for a luxury brand in China last week, Yoox held its first Mainland China press conference today with founder Federico Marchetti explaining strategy of the next few years.
Reuters tells the basics, but a standout of the meeting was that all products sold in the Mainland will have a an RFID (Radio Frequency IDentification) tracking tag on it from the moment it enters their distribution center. The RFIDs are to guard against fakes and have not been used in Europe, the US, or Japan, perhaps due to privacy concerns in those markets.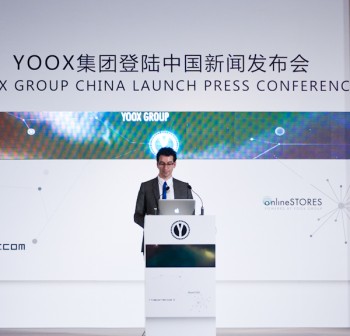 Following the Armani opening, Yoox will annually open two to three online boutiques for brands it cooperates with in other markets and also a Chinese version of its full-price multi-brand website, the Corner, in the second half of 2011. There are no plans at the moment for discount website yoox.com to come to China.