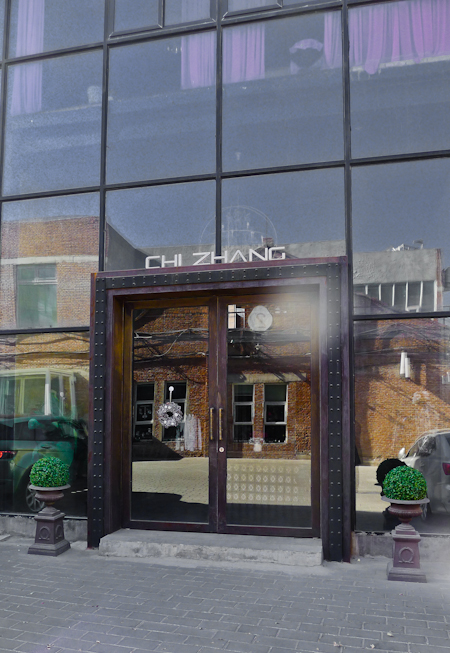 For me, Zhang Chi is intensely interesting.  He has thrown bigger fashion shows than any I have been to.  These are massive, imperial-scale events with over a thousand people at major art galleries like UCCA and D-Park in Beijing.  His personality is extremely outgoing and he has shown an ability to attract sponsors like no other.  Martell has been supporting him for over five years and car companies like Land Rover and Lexus flock to sponsor him.  He is the most outstanding example of the way corporations and the media get behind Chinese designers long before they have actually become commercially viable.  I am not sure that he really is making money yet, but he is already a big name here in Beijing.  It's a very massive, awesome Beijing way of doing things.
Less on the business side, his designs really reflect the city.  In an age when we move toward everything local in spirit and construction in The West, Zhang Chi is something of a pioneer in his own country.  While most designers here in China tend to express their own personality, react to avant-garde trends from around the world, work in other ways toward entering the global cutting edge, or re-think versions of the traditions – much like Shang Xia.  Zhang Chi is total Beijing, he is part of the localization zeitgeist in a way totally different from people in Brooklyn.
His design reflect the dystopia he finds around him.  The consciously over-embellished designs on his shirts and other items all revolve around the gas-mask, his emblem but involve pressing themes like materialism, water pollution and the wealth gap – but all in that showy, proud way that is just so Beijing.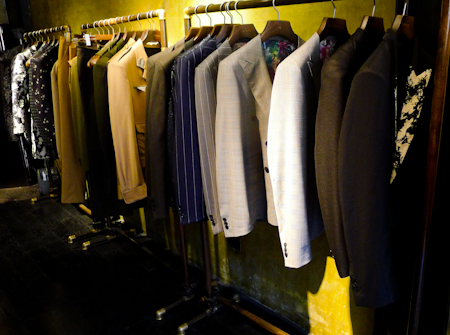 Even a fabric brand like Dormeuil sponsors Zhang Chi.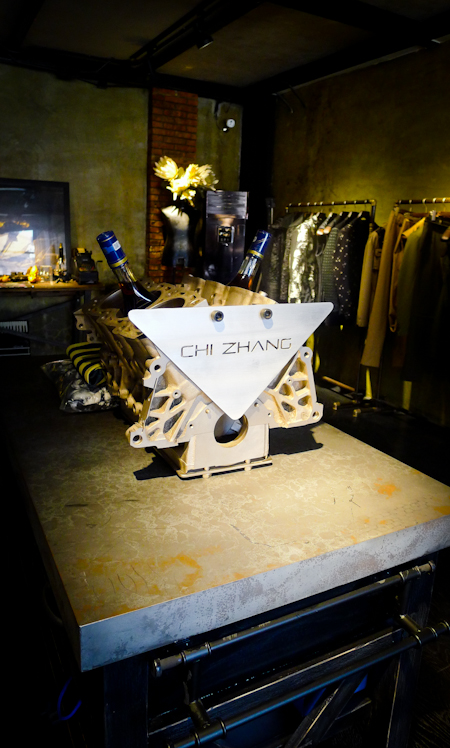 And of course, the Martell is always around.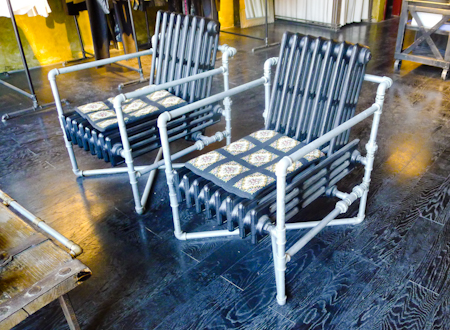 Zhang Chi had these chairs custom-made out of old radiators.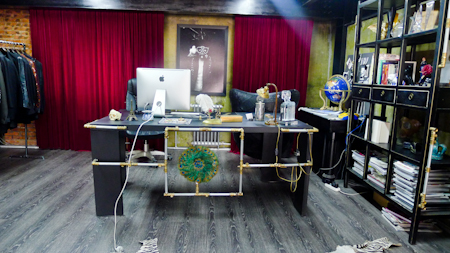 Here is his desk.