Stylitems
Get your man a  pocket square for this Valentine's Day.  We have fun min-animal prints in silk at Senli and Frye.  Even for men that don't normally wear suit and tie, this can be that last detail that really makes an outfit come to life.
Of course you can never go wrong with a tie.  Come by to see our selection.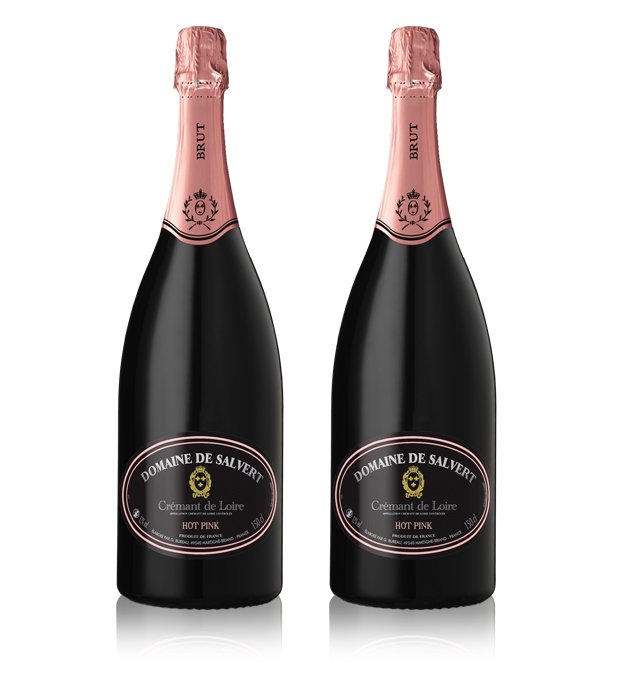 Popping open a bottle of Cremant always suggests some level of assurance with oneself. Outside of France, it's almost exclusively for insiders, those who know one méthode from another. The point of the bubbles is pure pleasure rather than displaying the brandname of a member of some global luxury corporation. That said, a magnum of Hot Pink Cremant de Loire Rosé from Domaine de Salvert will garner admiring glances. This flowery wine rests on the base of classics Chenin and Grolleau Gris, but also relies on the Cabernet Franc grape, which is extracted after a short maceration of the skins to produce a delicate rosy shade.  I think we will be ordering a few cases for our baby shower and this is a no-brainer for Valentine's Day.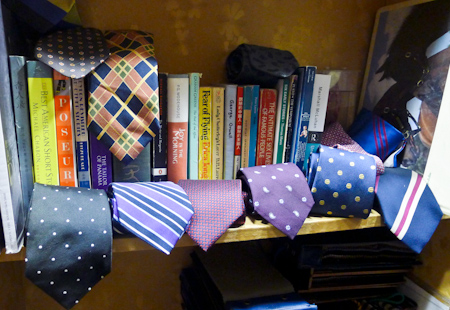 Still looking for a Christmas present? We have some great ties from Brooks Brothers, Turnbull and Asser, Armani and other such brands at Senli and Frye. Come by our studio to have a look or read book while enjoying a Latte or Espresso Martini from the Coffeeman.
Stylitems is the place on our website to promote your brand, product or service. We place your editorial or review products. Please click here for more details.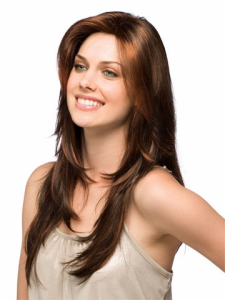 Transform Yourself with Hair Loss and Beauty Solutions from Chiquel
There is no faster, less-extreme way to completely overhaul your look, than to put on a wig, extend the length of your hair or clip on a fringe. Celebrities like Beyonce, Niki Minaj, Jennifer Lopez and Lady Gaga are all fans of transforming themselves (often overnight!) using wigs, hair pieces and extensions.
Chiquel is a fashion wig retailer who specialises in wigs, hair extensions, hairpieces and even eyebrow wigs! Born from a desire to help people feel and look their best during stages of hair loss, Chiquel works with their customers closely to provide the best hair loss and beauty solutions to suit them, whether that is a custom designed wig, or human hair extensions to fill out a thinning mane.
Now there are wigs, and then there are wigs. The difference with Chiquel is not just in the exceptional customer service their clients receive, but also in their quality. They might not be the most affordable hair solutions but if you want a natural, high-quality solution to changing your look, covering up hair loss or simply to add length to your current cut, then Chiquel's online store is where you'll find everything … Read More »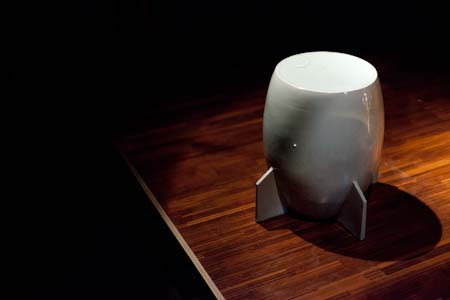 Photos by Suzy
What a lovely shot of the Excelsior Chair!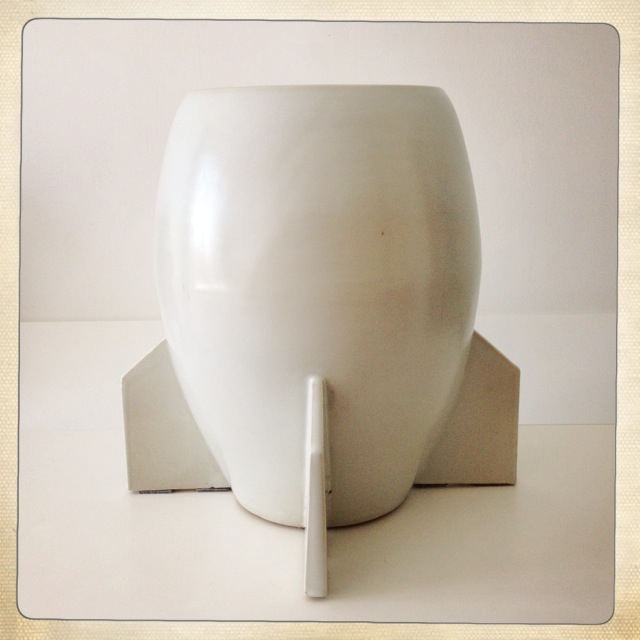 Thanks a lot to Gautier Chiarini, designer and founder of the ChairMan, for donating his Excelsior Chair, to the charity auction tomorrow at Mesa with proceeds going to Free Lunch for Children. Made in Jingdezhen, Chiarrini calls the Excelsior "a tribute to the Chinese millenary craft of porcelain making with an anachronistic foreign concept of space. It is a prototype of a series of numbered chairs to be released this spring."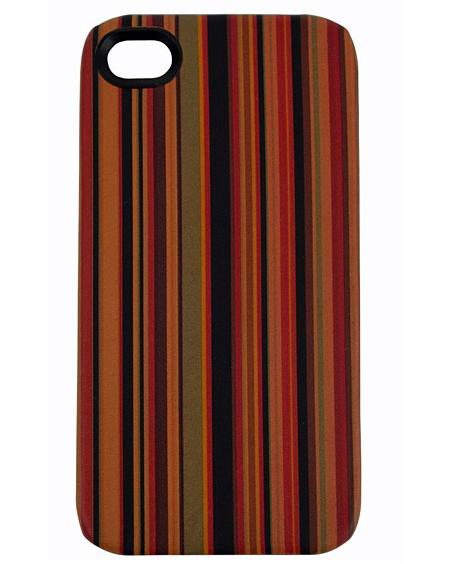 Release inner rainbow with this Paul Smith swirl molded case made just for that brand new iPhone 5 available here. The grained leather coating with the designer's iconic stripes will show the owner to be as playful and quirky as his phone is functional. This is the perfect Valentine's Day Gift for the man who has everything including a naughty little child trapped inside of him.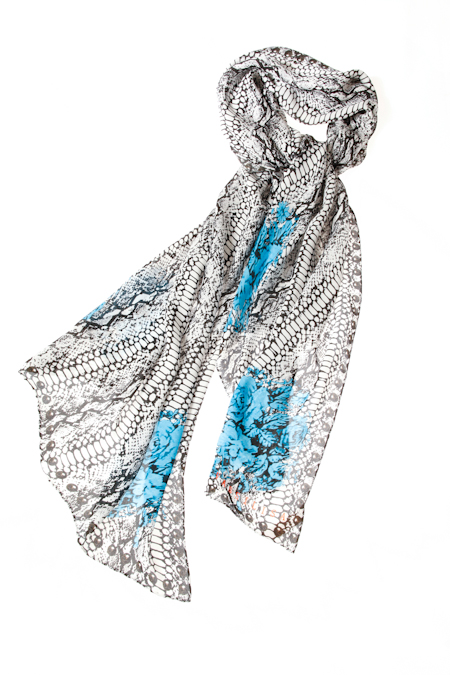 The wisest of the creatures in the Chinese zodiac, snakes strike quickly and accurately, invariably taking all by surprise. As we enter their year, those born under this sign will need an accessory representative of their refinement and mastery of complexity. These limited edition print scarves in delicate silk are from British label Vassilisa, which takes its name from a fairytale Russian maiden whose beauty and skills at weaving fabric captured the heart of a prince.
Even those who are not snakes themselves should celebrate the year with something scaly. The blue version is here and other colors are here, all from go-british.com, online purveyors of all that has the whiff and feel of England.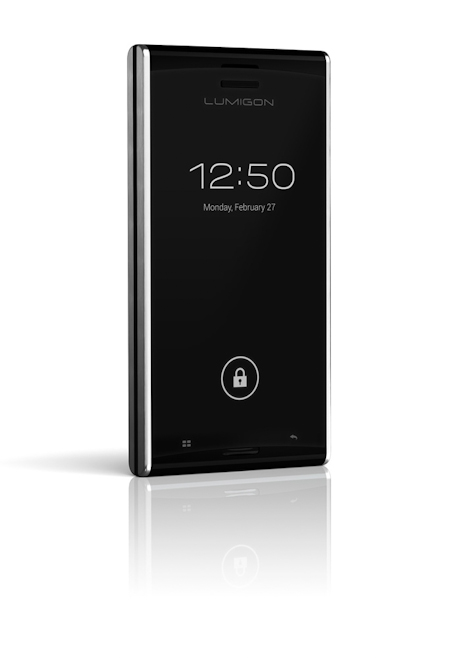 Stylish people are a bit tired of iphones. Their seeming inescapability has started to grate. T2, a polished Danish smartphone in stainless steel and glass, might be a good alternative for those hungering for something that combines functionality with aesthetics.
The universal remote control lets users operate electronic equipment at home at a range of up to 20 meters and T2 can even recognize user's gestures, meaning menus can be navigated by just a wave of the hand holding the device. Audio by Bang & Olufsen ICEpower® is also top of the line. By electronics design firm Lumigon and operating with Android, T2 will be available in selected markets in Europe and Asia by the end of 2012.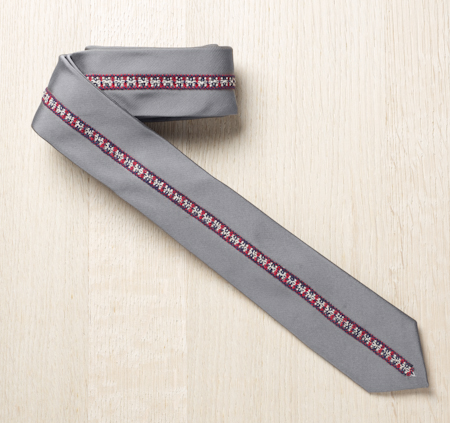 Founded by designer Jackie Villevoye, Jupe by Jackie is a new Amsterdam-based brand that specializes in ties and bow ties.
Relying on India's expert hand-embroidery needlework, Jackie focuses on individuality, quality, and subtlety rather than loud prints and patterns; classic silhouettes in impeccable color combinations are simply embellished with minimalist designs like flowers, lines, and borders.
You can get Jupe and Jackie at this website and now at Colette in Paris.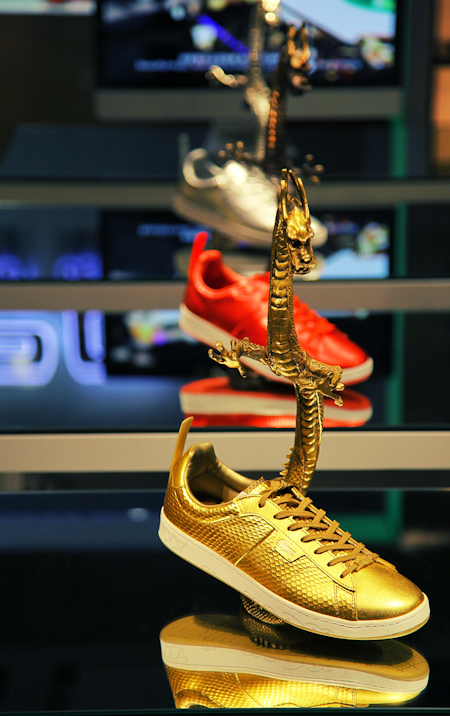 In collaboration with mainland street style boutique New Project Center (NPC), French apparel company Lacoste has released their take on the iconic Broadwick trainers to commemorate the year of the dragon. Aside from celebrating the mythical zodiac, it's also noteworthy that this is the first Mainland Chinese brand to partner with Lacoste. Shiny leather scales coat the shoe, while other dragon motifs decorate the in and outsole. The 500 limited edition pairs come in red, gold, and silver – traditionally auspicious colors in Chinese culture.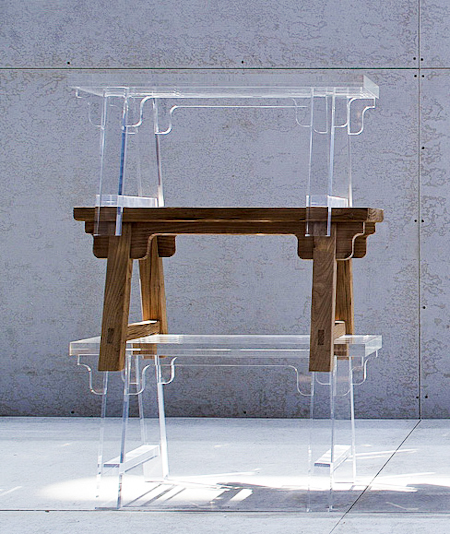 With China's design school churning out graduates and droves returning from the top schools abroad, the number of designers plying their trade has been increasing rapidly. Designer, curator, and entrepreneur Song Tao – a true mover and shaper – champions a fresh, but distinctly Chinese, aesthetic. Known for his product and interior design, Song is perhaps even more famous for the work he has done on promoting his peers.
Armed with a master's degree in plastic arts from the Sorbonne, Song returned home to found Tao Gallery, a design space, in 1994. In 2002, he started ZI ZAO SHE, a brand that promotes his designs alongside those of other rising stars. This brand is known for its re-interpretations of classic Chinese shapes in contemporary materials like lucite. Subsequently in 2009, he spearheaded the China Furnishing Designer Brand Alliance and founded O Gallery in Beijing's 798, a one-stop destination for viewing the work of China's top designers as well as that of top international stars.
Song has curated shows from the Ullens Center to Art Beijing with a participant list that reads like a who's who of contemporary Chinese design: Shao Fan, Sun Wentao, Liu Feng, Jia Li, Chen Darui, Ma Xiaowei, Wang … Read More »
Looking for presents? Nuandao Curated Shop is hosting a Christmas market at Jam this Saturday from 2-6. This new curated shopping site will be showcasing original and quirky designs from Greater China as well as vintage items. There will also be a pop-up preview sale available this Saturday + Sunday on Nuandao.com for those unable to attend Saturday's event in Beijing.
Posted on November 21st, by stylites in
Stylitems
.
Comments Off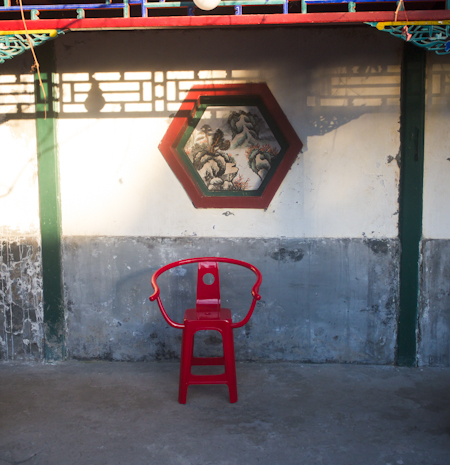 Beijingers will know that this comes late. Wuhao, the premier concept shop in the city, has already been open for a year. Wallpaper already described it as one of the top twenty reasons to visit China now and Stylites has featured the Wuhao Tea Shop pop-up at Beijing Design Week.
But, strangely I have never spoken much about what must be the world's most beautiful retail setting. In a garden owned by the family of the last emperor's wife, Wuhao Curated Shop is tucked behind an barely marked door in one of Beijing's best preserved hutong areas. Installations change by the season with themes based on the elements and drawing heavily on the Yiqing or Book of Changes. The focus is young Chinese fashion and furniture designers, many of whom produce special lines or items for Wuhao. More pictures of the yard can be seen on the website.
---