Nels Frye | 费志远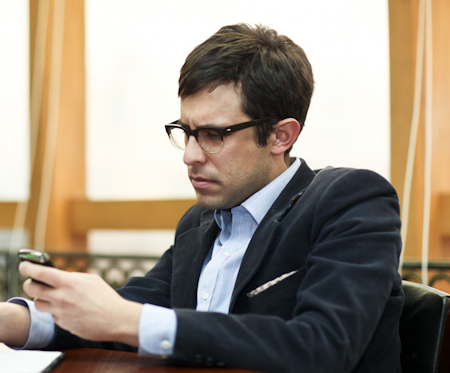 China, popular culture, media and the fashion business have become the driving forces in my professional life since I left business consulting (2005-2008 Kamsky Associates Inc., KAI, Beijing/New York) to focus on magazine publishing and writing. Even while working at KAI my fascination with the transitions taking place on the streets around me led me to Stylites.net, which documents what Beijing pedestrians wear, think, and do. The site remains active and a source of information for readers across the globe and a wonderful source of feedback for me on what excites observers about style and pop culture in China today.
Photographs from Stylites have appeared in exhibits from Arles to Harvard University, in books, and on other websites and countless print media. I have monthly columns in China's National Geographic Traveler (《时尚旅游》- in Chinese) and China International Business and a weekly column in Modern Weekly (《周末画报》- in Chinese). Photographs from Stylites.net have appeared in these and Chinese Vogue (《VOGUE服饰与美容》), Grazia (《红秀GRAZIA》), Beijing Walk (《北京漫步》 – yes, it's the magazine in every taxi), The Beijinger, and many other publications. I have also traveled to Paris to advise Lacoste on style, art and the China fashion scene and to Berlin to work with ESMOD Deutschland on opportunities for European fashion design students in China.
Since March 2009, I have been Editor-in-Chief of LifeStyle Magazine, China's leading bilingual Chinese/English monthly publication focusing on architecture, inner space, decor, luxury goods, travel, and other popular culture topics. The magazine is distributed in all the five-star hotels in the country as well as at golf courses, membership clubs, restaurants, and the like. As you probably can tell from the LifeStyle website, much work needs to be done to transform this magazine into a world-class publication. In the process of thinking through the future of media, fashion and culture in the exciting place that China has become, I am searching for ways to improve the print magazine.
How did I get to Beiing and who am I professionally now?
It is a story that begins with the video game version of the Romance of the Three Kingdoms, one of China's major historical novels. The video game inspired me to pick up the English translation, a lengthy tome indeed, which in turn piqued my interest in Chinese history.
Born in Boston, USA, I grew up in Brimfield, Massachusetts, and the Boston area (Somerville, Cambridge, and Arlington), but have lived in Dushanbe, Berlin, Taipei, Hong Kong, Hangzhou, Chengdu and in Beijing since May 2005. I prepped at Phillips Academy –Andover – and got my BA in history at the University of Chicago. As a business consultant, I helped develop market entry strategies for US corporations and financial groups in the magazine publishing, aviation, steel, packaging and copyright protection industries. My parental background is Assyrian and Swedish.
Contact Information:
Email: nels [at] stylites [dot] net.
My Published Writings
(this is an incomplete list that will be updated asap)
Foreign Policy: "Men in Black" (2012)
The Ritz-Carlton Magazine: "The Chinese Cosmopolis" (2011)
Surface Asia: "Talking Shop", "The Art of Branding", "Designing China" (2011)
Dwell Asia: "Detour: Shanghai" (2011)
LifeStyle Magazine: Editor's Note: "Red Ages Well" – October 2009
Earlier pieces will be added from LifeStyle soon! Please contact me to request for hard copies of the magazine.
China International Business: "A Cut Above", "Keep your Cool", "Befuddling Business Casual", "Black Tie, Carte Blanche", "Coat Couture", "The Color Code", "Tough Times in Tie City", "Watching your Style", "A Link to Old Traditions", "A Day on the Green", "A Pocketful of Style", "The Women's Business Suit", "How to Buy Chinese style clothes without looking like you just came from the countryside", "Holiday Styles That You Won't Come to Regret", "Hoi An's Chinese Charm", "Christmas Gifts: Near and Far", "Luxury Travel", "Cool for Cats", "A Brief Story", "Fountain of Beauty and Gravity", "Inventing the Chinese Dandy" (2008-2010)
Modern Weekly: (2009-2011) Weekly Column: "Stylist in Beijing"
The Beijinger: "Trouser Press" (2007-2008) and "Stylites" (2007- 2009)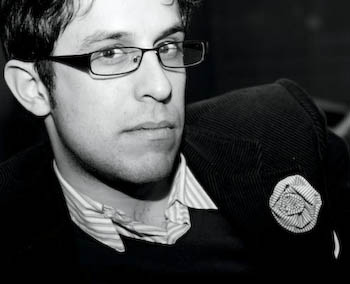 图片: Anne Li
费志远在波士顿出生,毕业于芝加哥大学。他开始学习中文是因为喜欢看三国演义 — 当时最喜欢的人物是诸葛亮,现在是周瑜。费志远第一次来北京是在1996年,之后从2005年起长期住在北京。 搬到北京以后,他在一家美国咨询公司工作过3年。2007年他建立了自己的街拍网站stylites.net,拍摄北京街头的时尚潮人。 费志远现在是《LifeStyle》杂志的主编。同时,他也为《周末画报》、《虹Madame Figaro》、《红秀GRAZIA》和《China International Business》等杂志撰写专栏。
联系方式:
Email: nels [at] stylites [dot] net.