Wukang Mansion (The Normandie Apartments)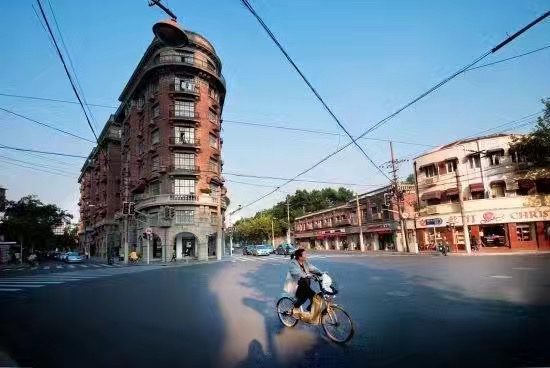 The Wukang Mansion, formerly called the Normandie Apartments, is probably one of the most recognizable buildings of Shanghai's French Concession.  Built to commemorate the Normandie, a World War I-era battleship, the building is supposed to look like a ship and it seems to sail triumphantly toward drivers approaching down Huaihai Road from the West. When the building was completed around 1924, this would have been near the very Western edge of the city – practically in the suburbs.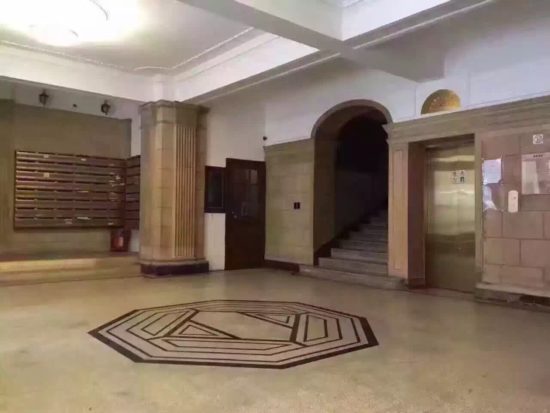 The architect Laszlo Hudec is the most famous foreign architect who was active in Shanghai in the 1920s and 30s and is probably the only one who is well-known to the average well-informed local.  You can read more about him here and also more about the building and the various suicides that occurred here on Wikipedia.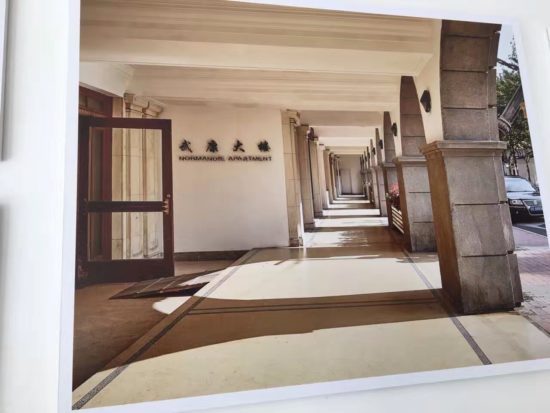 There is a covered shopping arcade on the ground floor.
Shanghai has done an excellent job of protecting its pre-liberation architecture.  The plaques can be seen everywhere.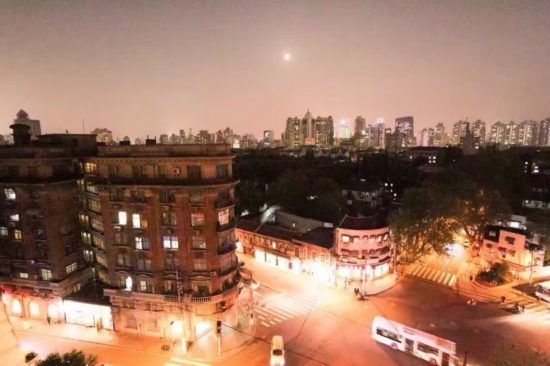 And here's a piece from CNN travel on this haunted site.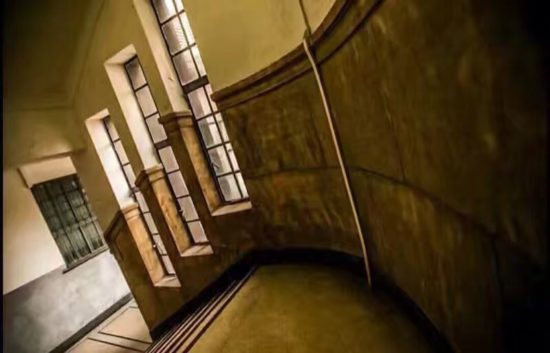 Like in most historic Shanghai properties, the outside facades are maintained by the government, but the inner public spaces are generally poorly maintained due to excessively low maintenance fees.  It's hard to get into the whole structure here, but to this day, the vast majority of residents have never paid the extremely high price for Shanghai real estate to live where they do. They remain tenants to the government – usually in horribly renovated and subdivided spaces – with the ability to sell usage rights. This is a complicated discussion.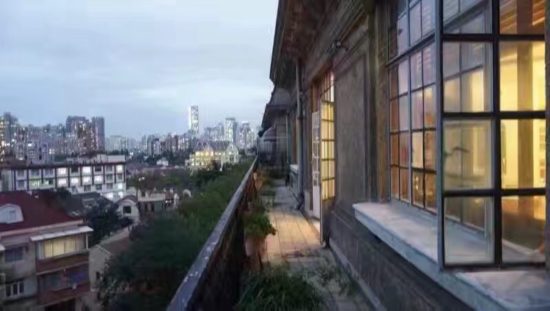 The views from the top level are particularly good because there are fewer obstructions than anywhere else in Shanghai within the French Concession.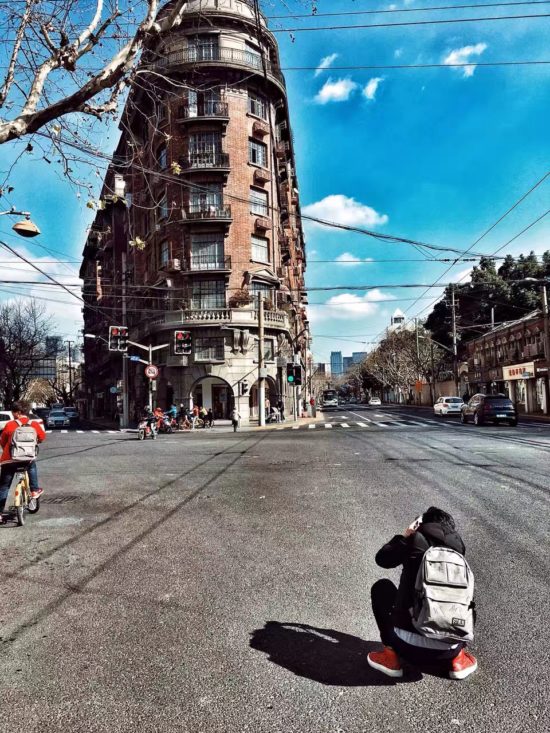 The Wukang Mansion stands at a very prominent six-way intersection that includes Huaihai and Wukang Roads – as such its very special shape attracts a good deal of attention from tourists.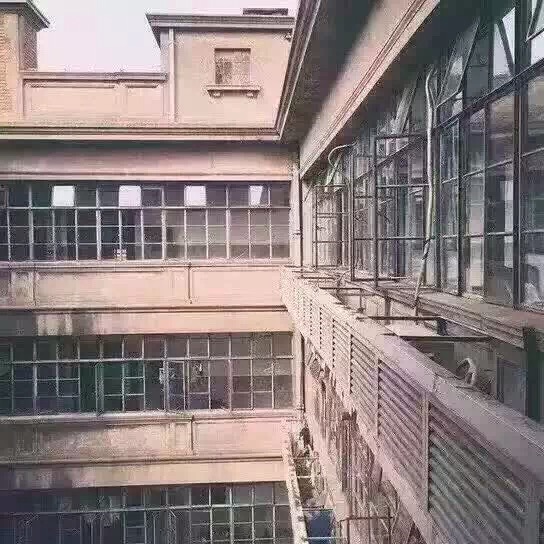 The part of the building facing Wukang Road has these more utilitarian looking windows that seem to allow light into the corridors.  These look they may be the result of a later renovation though I'm not sure.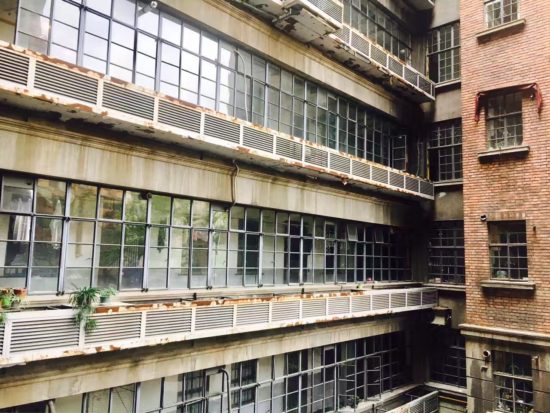 Foreigners who live in Shanghai and are interested in inhabiting apartments with higher ceilings and generally more gracious spaces often express a desire to live in the Wukang Mansion. As a result, well-renovated apartments in the building come at an even greater premium than one might normally expect in the highly-desired pre-Liberation buildings.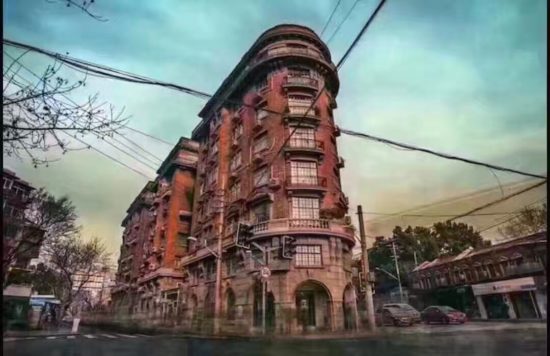 Writer and urbanist Jacob Dreyer recently described the Wukang Mansion as "the most beautiful building in Shanghai, perhaps the world" – which seems like a mild exaggeration. Nonetheless, it shows the kind of passions that the ship-shaped Normandie and Shanghai's historic architecture can inspire.
Here are some of Jacob Dreyer's writings at the Calvert Journal and Citylab.