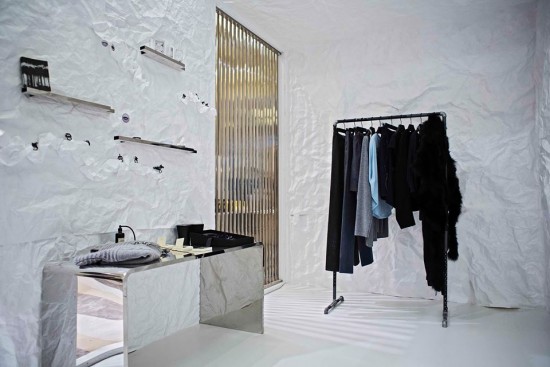 Above is the inside of Wuhao's Curio Box at the Four Seasons Hotel Beijing.  The Pop-up program at the hotel has received a great deal of publicity and praise over the last year.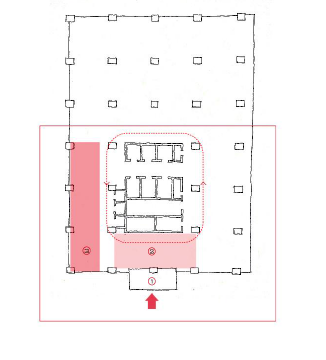 The giant size of the lobby – something that I initially saw as a flaw in the hotel's layout – has been turned into a great advantage that has made the hotel a focal point for the design and fashion crowds.  Major magazines agree.  More below.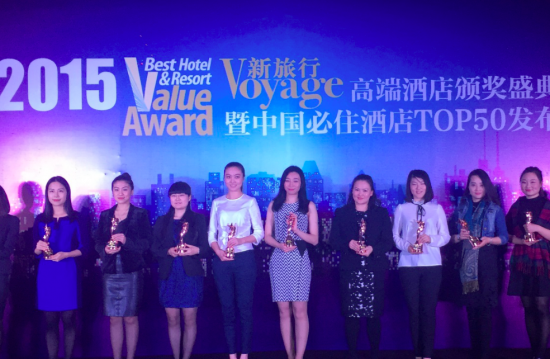 The Four Seasons Hotel Beijing was declared the "Best Creative Service Hotel" at the 7th annual Best Hotel & Resort Value Award ceremony of Voyage Magazine, held on Dec. 15.
This is the Award.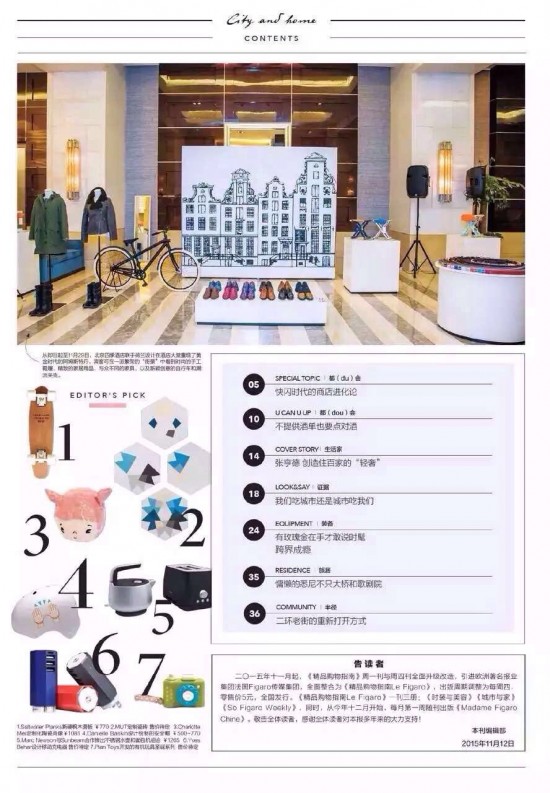 Recently, the Dutch Design II pop-up was also featured in Lifestyle (精品购物指南), one of the widest circulating newzines in China.
Four Seasons GM Andrew Debrito also got some nice quotes into the magazine.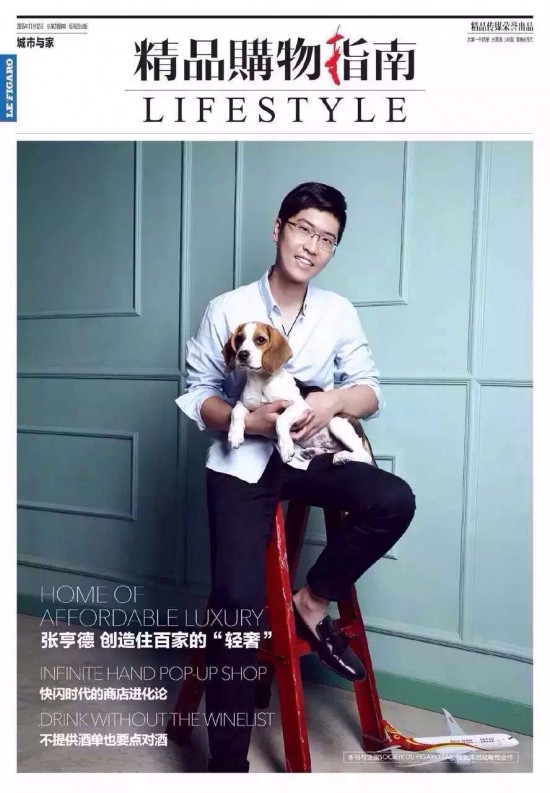 The overall feature was on pop-up shops.  Above is the cover of that issue.
Following are some photos of some of the pop-ups that have graced the Four Seasons Hotel Beijing lobby over the last year.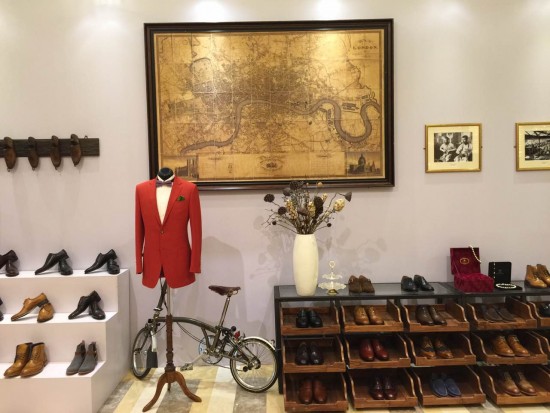 De Jue featured flamboyant menswear and British shoes.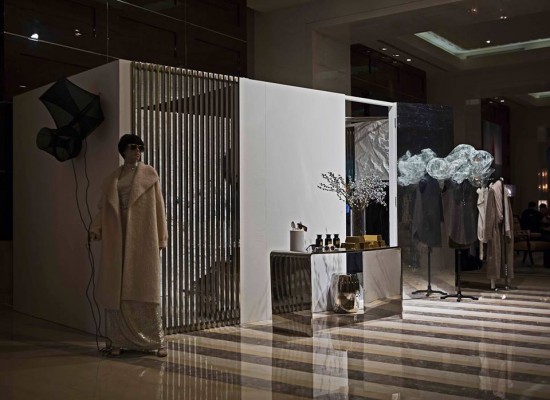 The Curio Box by Wuhao is a classic that I hope will appear elsewhere in China in the near future.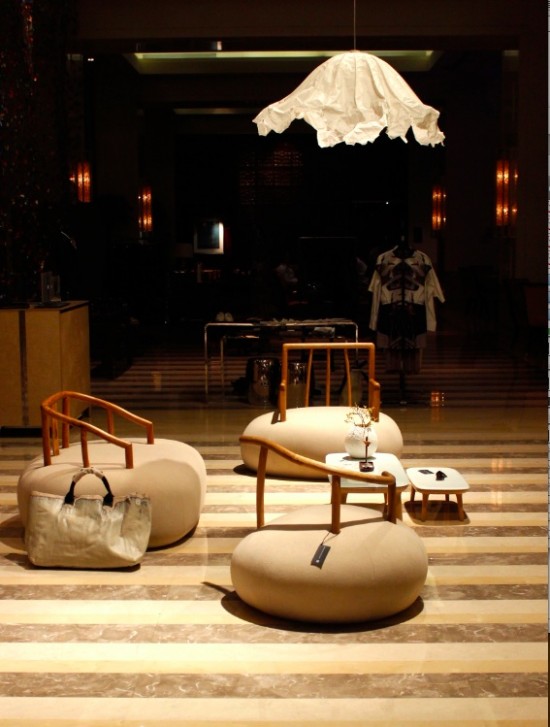 And here is the tea house area from the first Wuhao pop-up.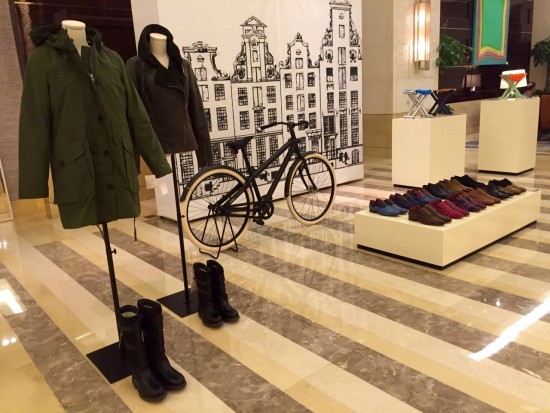 Dutch Design II brought in some of the bicycles for which the country is best known.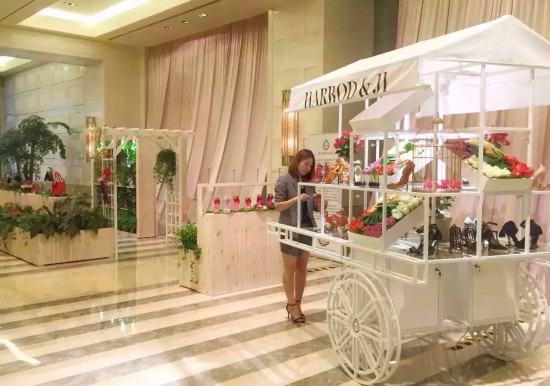 Harrod and Ji worked with landscape designer Ryan Carter to fuse dramatic shoes and clutches with floral.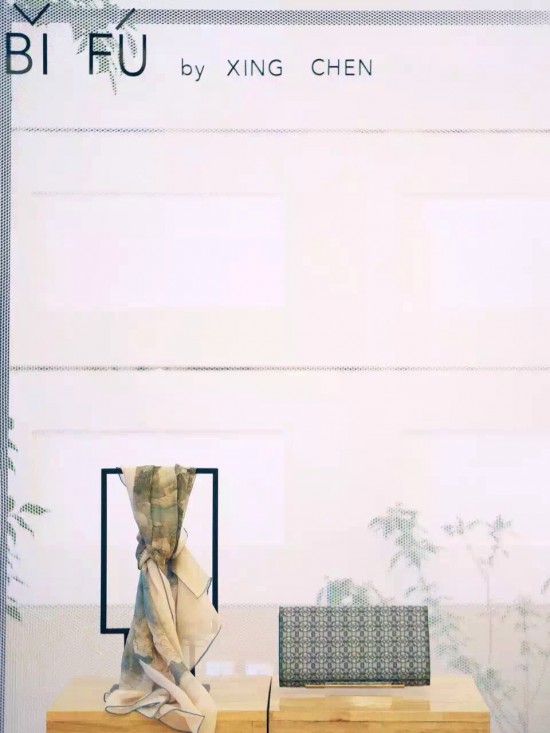 Bi Fu by Chen Fu blended cutting edge technology with traditional Chinese culture.
These and more pop-ups can be seen by scrolling down, selecting the category "Stylites Projects" or searching on stylites.