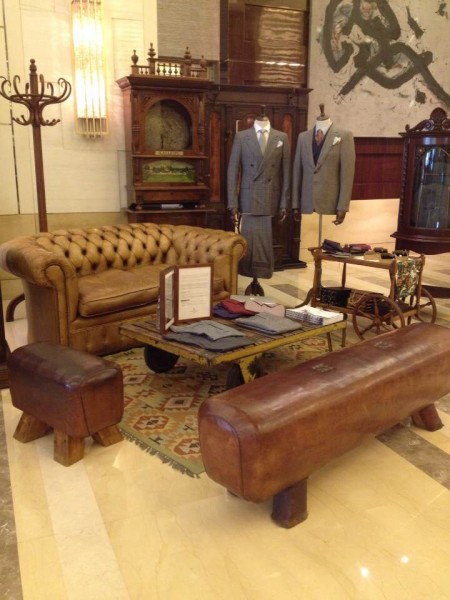 Here are more photos of the Principle M x Radiance Blue x Four Seasons Hotel Beijing pop-up in Opus Lounge.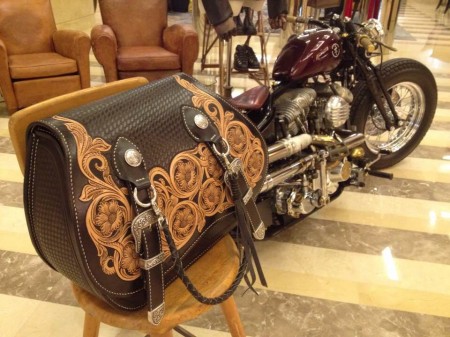 This is a custom-tooled bag from a Tianjin based leather master.
This Japanese-designed motorcycle has been one of the highlights of the display.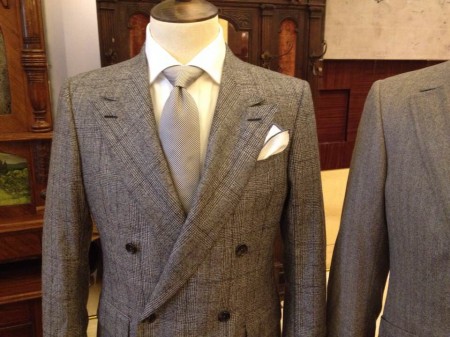 Here is some suiting from Principle M.  More information on them from Chiara.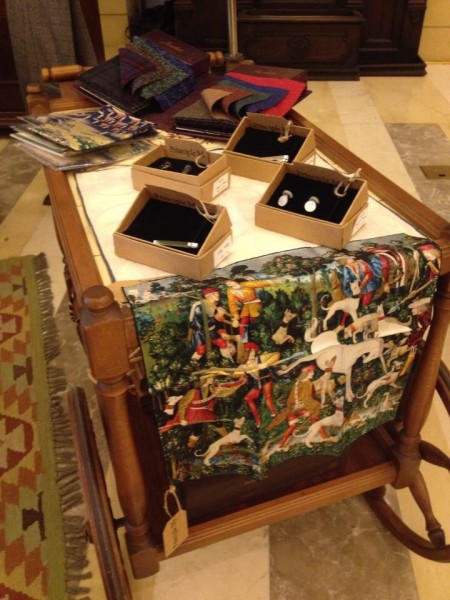 Also, I love the pocket squares from Kent Wang.  The one in this photo depicts a hunting scene.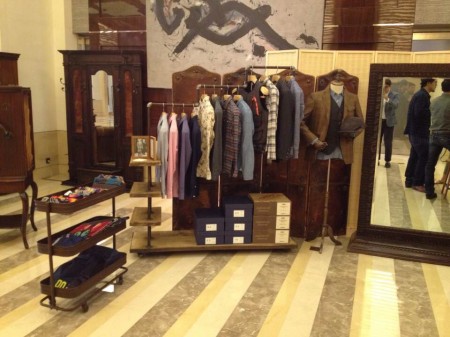 Principle M shirting is another highlight.  There are a lot of rather nice patterns.
Suiting materials are from Scabal and other top mills.  That's a Kent Wang tie.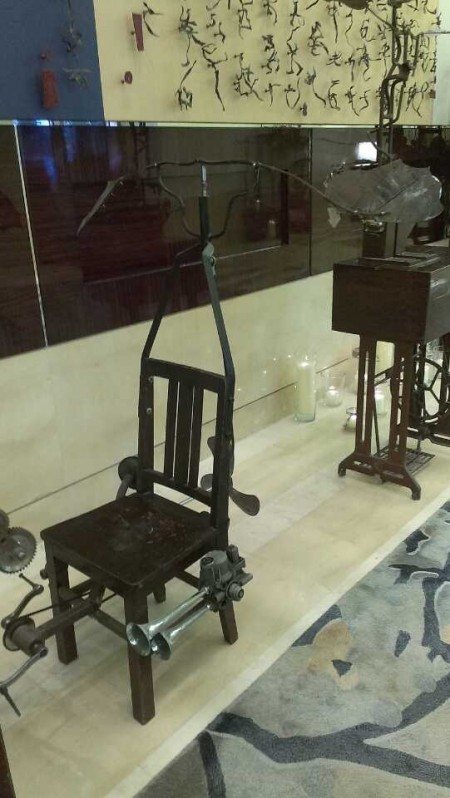 As part of the pop-up, we got the artist Wang Congyi to let us use one of his pieces.
Wang Congyi's works speak of a dream of postindustrial nostalgia. In this information age, we are immersed in an ocean of images and footage from a past, that becomes an abstract, bygone world that no one has really experienced and is hence in a sense, new.  The same applies to style. The information age sartorialist recycles styles from the 30/50/70s that might have been considered dated until recently, mixing and matching formalwear, biker style…etc drawing together pieces that may have been worlds apart to form a vintage fashion that is old yet completely new.
Similarly, Wang Congyi also utilizes pieces from the past to create works very much of the moment.  He collects items from the industrial age, and installs mechanical devices that signify rationalism, which together show the waning of the age of industrial rationality. In the meantime, the mechanism was done in such a whimsical way, so that it no longer points to a particular time-space of the past, but rather evokes a general idea of nostalgia that fits with the exhibit.