The Wealthiest Town on Earth
Some readers have commented that my posts of Beijing street fashion have been less frequent in recent months. Thanks to my valued collaborator in this blog, Suzy, this hasn't brought down the number of photos appearing here by too much.
In fact, these days I spend a good portion of my time outside of Beijing and am often outside of China as well. A recent trip that I found particularly interesting was to Huaxi, in Jiangsu province. Huaxi was celebrating its 50th anniversary as a village and invited over ten-thousand people for the party.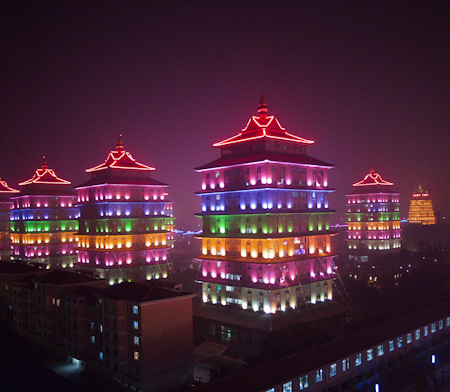 Here is a night view from my room of the "village". This is how I imagined Chinese cities would look when I was little.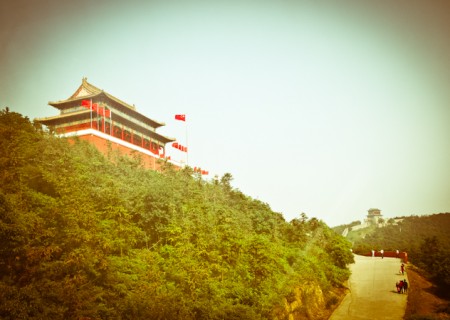 Huaxi even bosts its own version of Tiananmen. They did not reproduce the portrait of Chairman Mao. I suggested to several locals that the architect of the Huaxi dream, Wu Renbao, ought to be on the village's Tiananmen.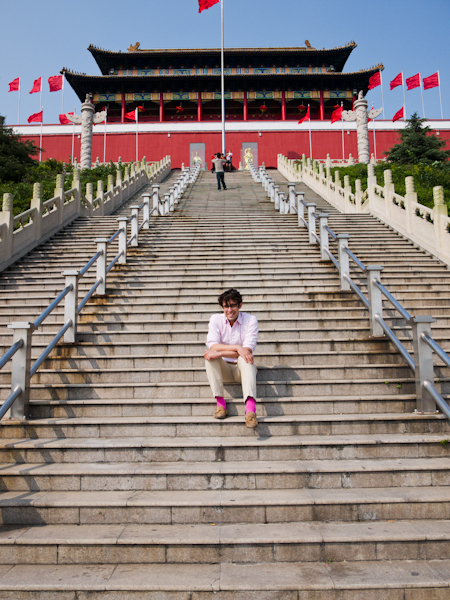 Here is an article from the Wall Street Journal blog on Huaxi's copies of famous landmarks.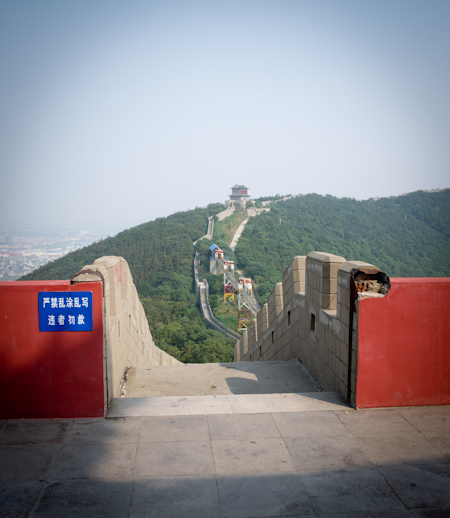 Huaxi's Great Wall and Tiananmen have a great advantage over Beijing: they connect to each other. There is no need for long treks outside of town if you want to hit all the major sites.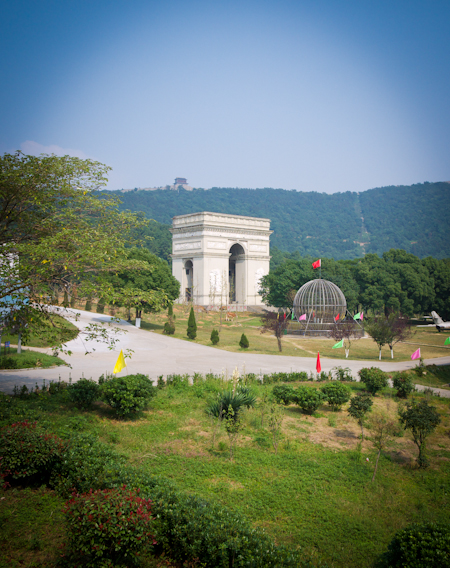 This replica of the Arc de Triomphe was not far from a structure that seemed like a cross between the White House, US Capital Building, and Statue of Liberty that I unfortunately was unable to photograph.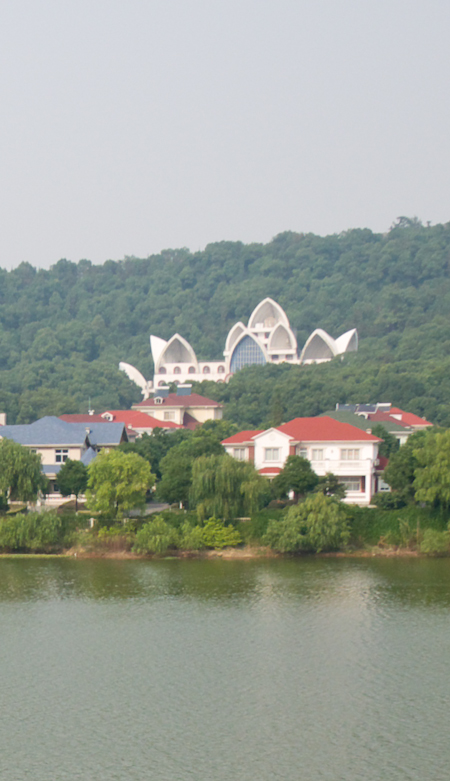 I think this actually works rather nicely in a way. Its good to be open to inspiration from all corners, I suppose.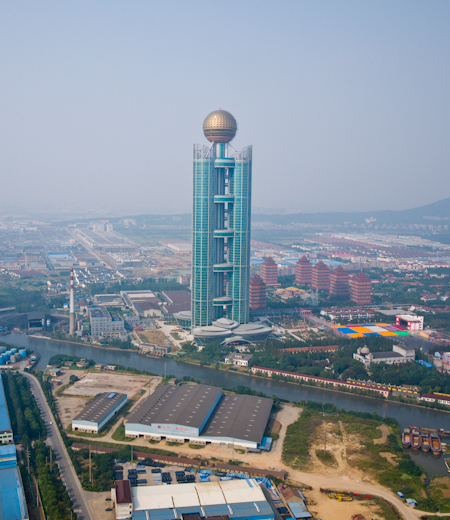 The centerpiece of Huaxi is a just-completed 328 meter high-rise. Here is more from the Guardian on the new high-rise. Writer John Watts mentions that this building is taller than any structure in Europe. It is also taller than the structures in all US cities aside from New York and Chicago.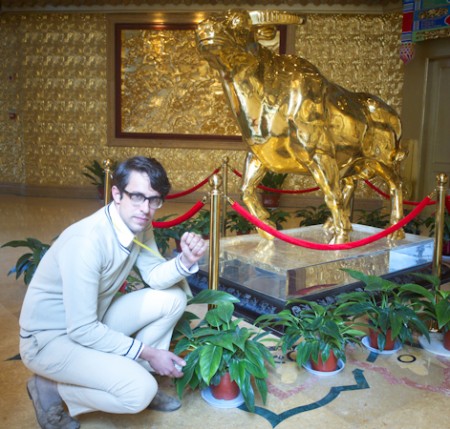 There are five different clubs in the high-rise named for the traditional Chinese elements – gold, wood, water, fire and earth – each with its own statue of a bull. The gold club has a one ton bull made of solid gold.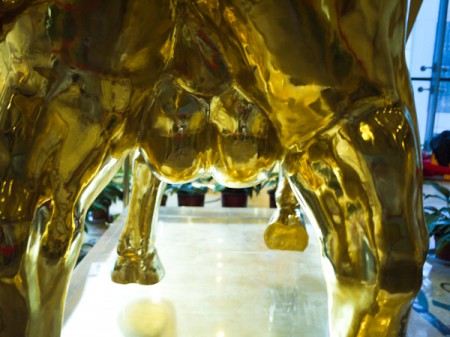 It is quite realistic.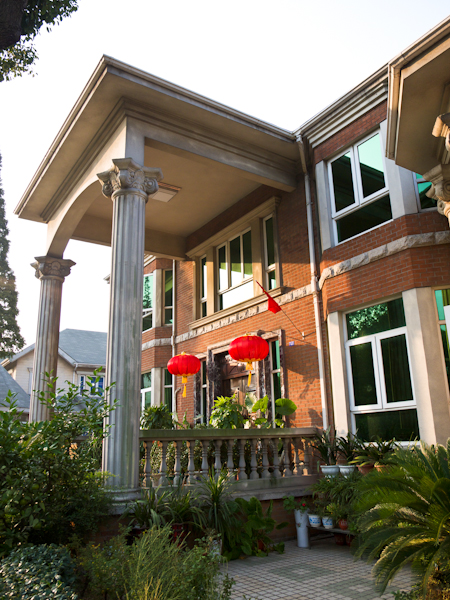 Huaxi people all live in Villas like this. They are quite impressive with high-ceilings and expensive furniture. One kind of amusing thing is that the residents all hang their drying laundry, including underwear, in the entryways for all to see. This was unsurprisingly explained as the traditional way of doing things, but it does seem somewhat at odds with all of the ostentation.