W Means Arrival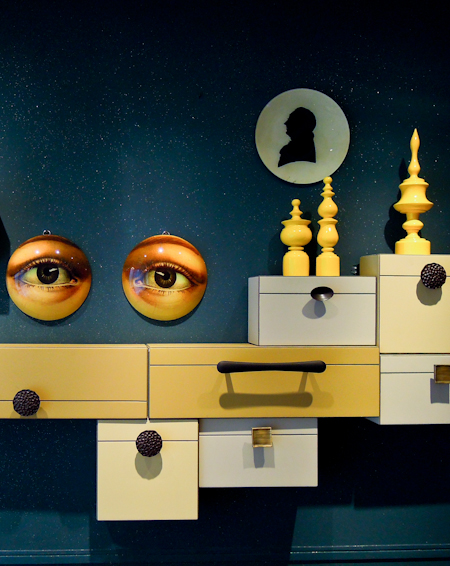 And here's another one from Guangzhou…The opening of the first W on the Mainland signifies that Guangzhou has graduated from industrial, commercial hub to ever-hipper, cosmopolitan metropolis.
The executive lounge is a hunting club for a posse of brawny Canadian postmodernists. Neon lips and eyes in the elevators scare little children. The global zeitgeist pours from the luminous walls, aggressive beats, and energetic, vibrant attitude of the staff. The W Guangzhou bar manager is even from Monte Carlo.
A city can host various athletic events, build some hyper towers, and conduct constant beautification campaigns, but few things suggest arrival on the global scene more than the opening of a W. This is more a test for the practical, all-business Guangzhouers than the W, in a way, because the city doesn't seem quite avant-garde enough. But then, the W is all about taking risks, according to Brian Segrave, the General Manager. A night in Wu Bar or the soon-to-open Fei ultralounge should convince locals that their city has reached the next level.
The W is more than just the very hippest place to stay and party in Guangzhou. It is also a patron of local designers, artists, and musicians, a platform on which local talent can shine. They will be working with fashion designers like Uma Wang and Exception and are also promoting local DJs. The dark glass structure by Rocco Yim, comfortable but hyper-modern interiors by Yabu Pushelberg, and 19 meter high Luminous Water Wall by WETDesign are all talking points for locals.
But the W is not a 24 hour shock to the system. Materials like skins, petrified wood, and metal are truly rarified and specially commissioned artwork matches both the chic of the hotel and the local culture. Guests can bring friends over to the exciting, eclectic, stylish living room – W lobbies are welcoming, fun and vibrant – but then escape to their rooms for some calm. The rooms are surprisingly understated and soothing with the very most convenient in high-tech including the newest toto toilets and music and TV that can be adjusted from the bath.
One thing for sure is that Guangzhou has never had so much glamour and eccentricity packed into one building. From scent to sound, the 43rd W of the world is a full body experience and its acolytes, the forever young cool kids who trot the globe imbibing the latest trends in all its corners, will be thrilled to enter this new property, the first of is brand on the Chinese Mainland.