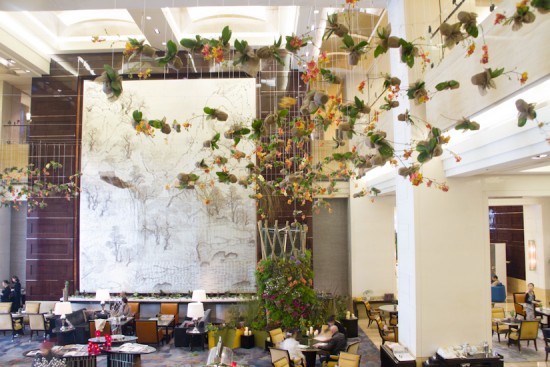 An incredible installation from Ryan Carter. Here is the press release:
Spring is the season of new life, of seeds bursting open beneath the ground to grow into gorgeous flowers or delicious vegetables, of a fresh energy that heightens the senses and excites the heart. At Four Seasons Hotel Beijing guests will find the ultimate spring art installation that captures the essence of spring, specially timed to coincide with the equinox, when the Earth's axis tips from one season to the next.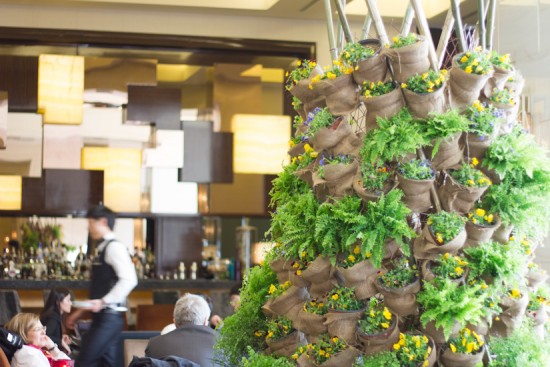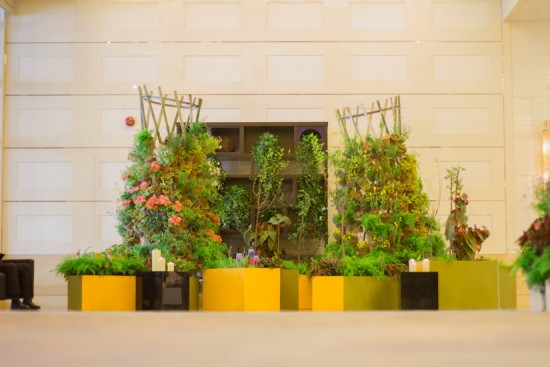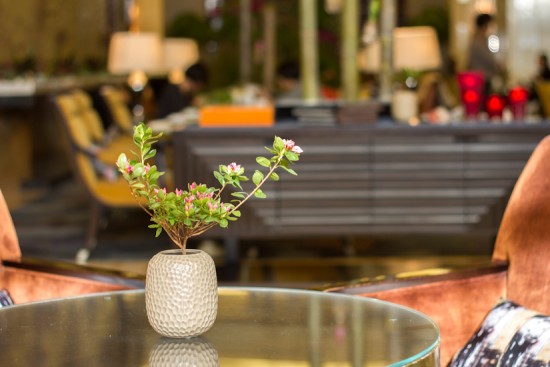 In the lobby of the hotel and in Opus Lounge, artist Ryan Carter will create a spring fantasy made real, a nascent garden suspended from the beams of a structural pavilion and a series of landscaped garden pavilions that erupt from the ground, which will embrace guests in a stunning atmosphere of living art. During the opening event for Spring Partition, or 春分 in Chinese, on March 21, guests will arrive to a casual dinner in a darkened room. But soon one candle will be lit, and then another, gradually suffusing the entire installation in a brilliantly soft light to the sounds of percussive music. A live painter will create the scene on canvas, as an historical record of this incredible installation.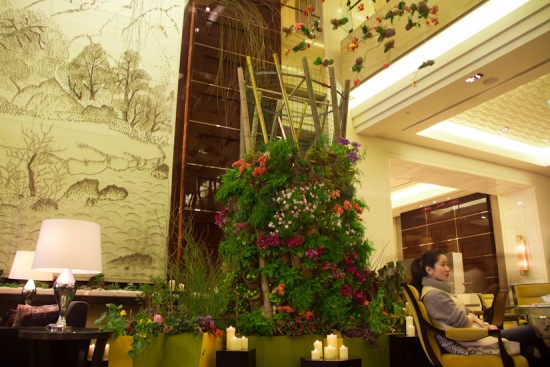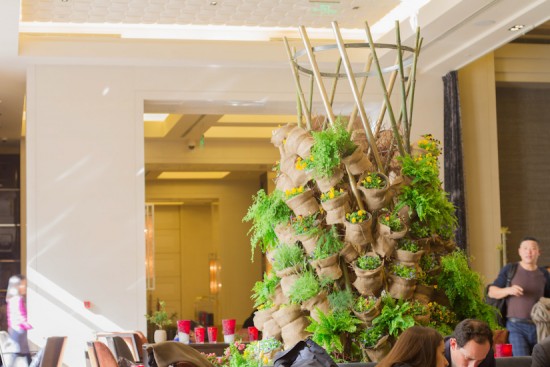 But spring is a process of rebirth, and doesn't happen in just one day. As guests return to the Four Seasons to indulge in the special spring menus at Cai Yi Xuan and Mio, the fresh and organic salad and noodle bar at the Farm to Table brunch at Opus Lounge or a Beijing Body Bar treatment at the Spa, they'll see the installation literally blossom as the plants grow, changing size, shape and color into something brand new, each and every time. Spring Partition will last until April 4.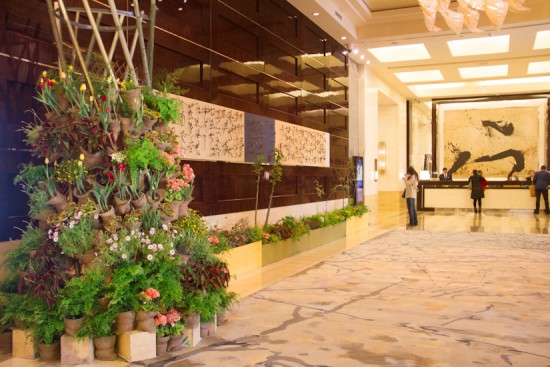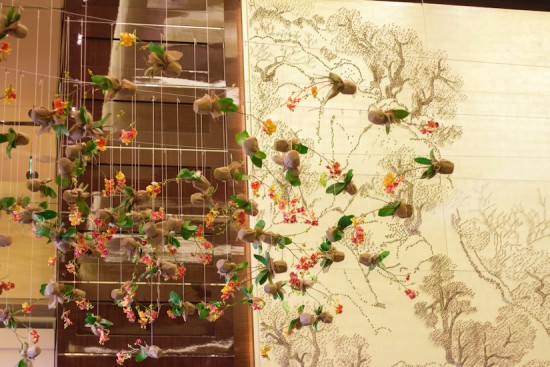 Four Seasons Hotel Beijing is proud to be a member of a city so full of life and art, and expresses this pride in an ongoing series of pop up shops and art program in the hotel lobby that bring guests one step closer to the beating heart of Beijing's art scene. Through careful curation Four Seasons Hotel Beijing has become a hotspot for showcasing the immense talent of local artists in an ever-changing collection. These pop up and art events are not only a chance for guests to experience top-notch art, they're also a way to support the most talented and innovative, eco-conscious independent designers and brands from China and abroad, a key value for Four Seasons Hotel Beijing.