Beautifully Handmade Evening & Cocktail Dresses from DressInElegance
The online store Dress in Elegance provides high quality cocktail and formal dresses. The store offers a wide selection of cocktail dresses in a variety of styles that are made with high quality fabrics. Traditional silhouettes and clean lines are combined with trendy pieces and handmade embellishments to create stylish and elegant cocktail wear. From fun and flirty to simple and sophisticated, the cocktail dresses collection has a frock for every occasion. Here are a few of the gorgeous dresses from the Dress in Elegance cocktail range.
Lilac Strapless and Sweetheart Tutu Knee Length Dress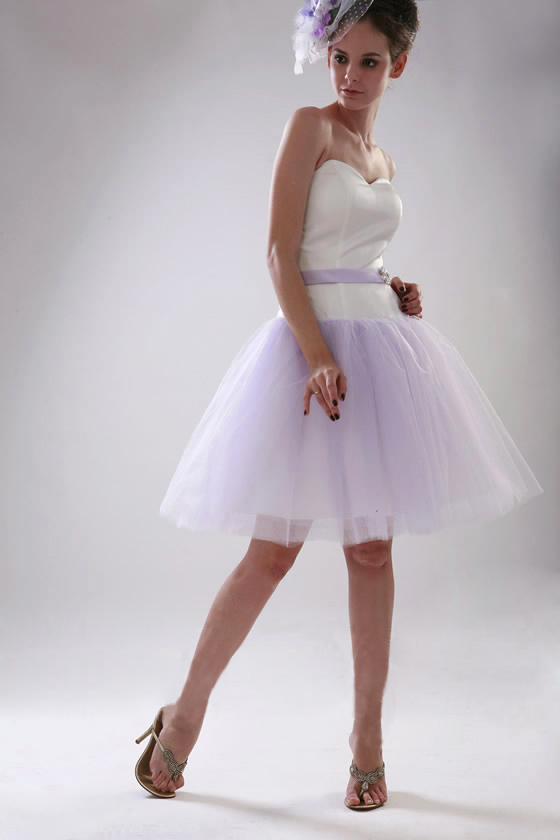 Feminine and fun, this white cocktail dress is perfect for parties. With a classic sweetheart neckline, the white satin bodice is tailored to fit. The knee length skirt is inspired by a tutu and is made with soft lilac tulle.
Red Peony Strapless Knee Length Dress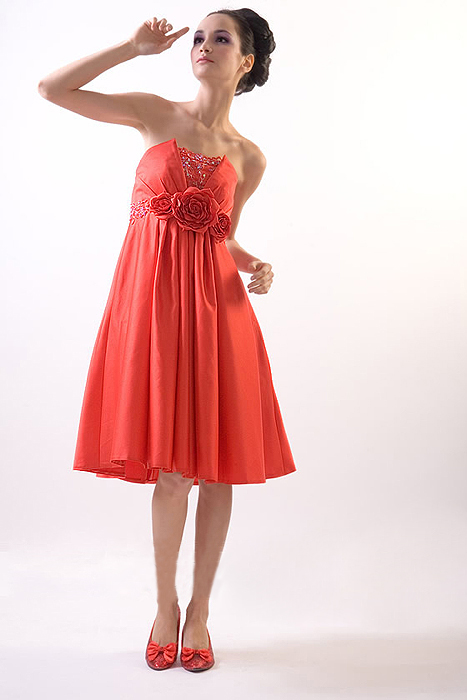 Red is always a popular choice for bold and confident women. Lace decorates the bust of this satin dress. Silver beads and sequins embellish the lace. A waistband is created with embellished lace and a trio of peonies. Intricately detailed, each peony is hand crafted. Gathering in the waist adds soft ruffles to the skirt, making it comfortable and flattering. This little red cocktail dress is appropriate for a hot date.
Short Black and Blue Vintage Lace Dress
Modern with a touch of vintage, this 1920s inspired vintage cocktail dress is perfect for a night out on the town. It is a double layer dress made with satin, lace and gauze. The blue satin adds a fun touch to this sophisticated cocktail frock. The blue layer has a sweetheart neckline and the top layer has a double v-neckline. A wide lace band with intricate black beading cinches and emphasizes the waist of this knee length dress.
Burnt Orange Strapless Knee Length Bubble Dress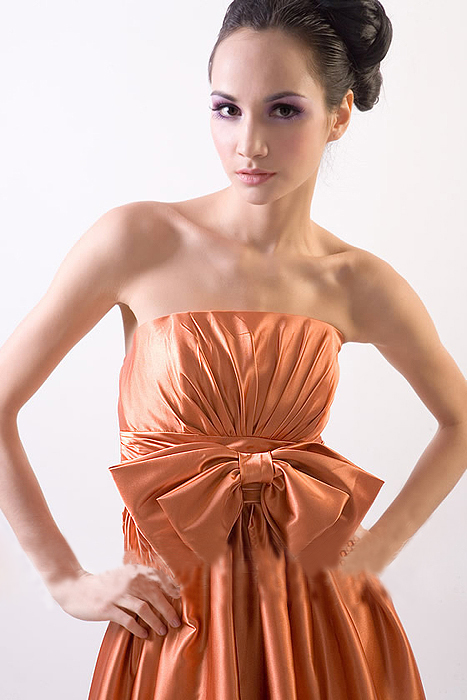 Golden rose satin is used to create this fun and flirty cocktail gown. It has a strapless neckline, which is a popular choice for cocktail attire. The trendy bubble skirt adds a volume to the skirt. The double bow adds a cute touch to this elegant cocktail dress.