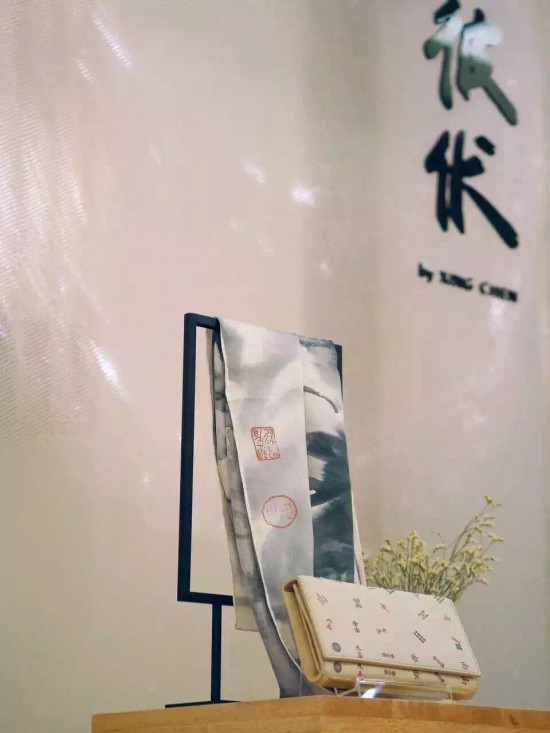 A young fashion brand based out of Beijing's ever hipper Dashilar neighborhood, Bi Fu by Chen Xing is a brand that appreciates Chinese history as well as cutting-edge technology and is not afraid to bring the two together.  Chen Xing's creations are on exhibit in the lobby of the Four Seasons Hotel Beijing from now until July 9.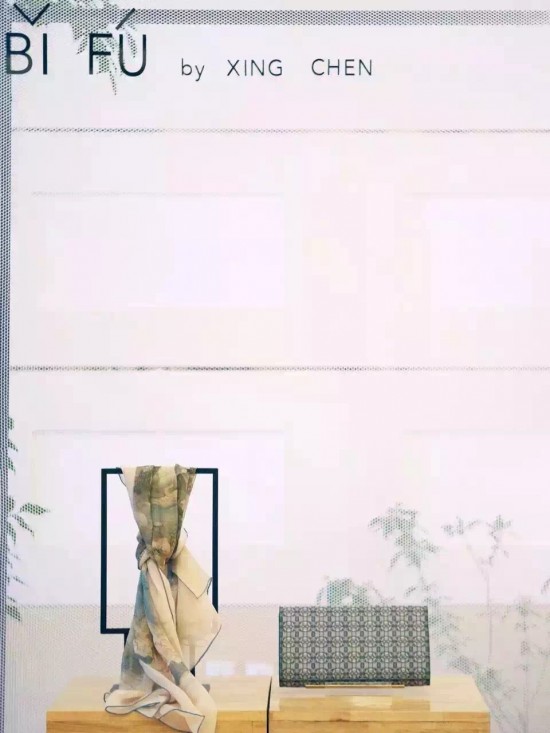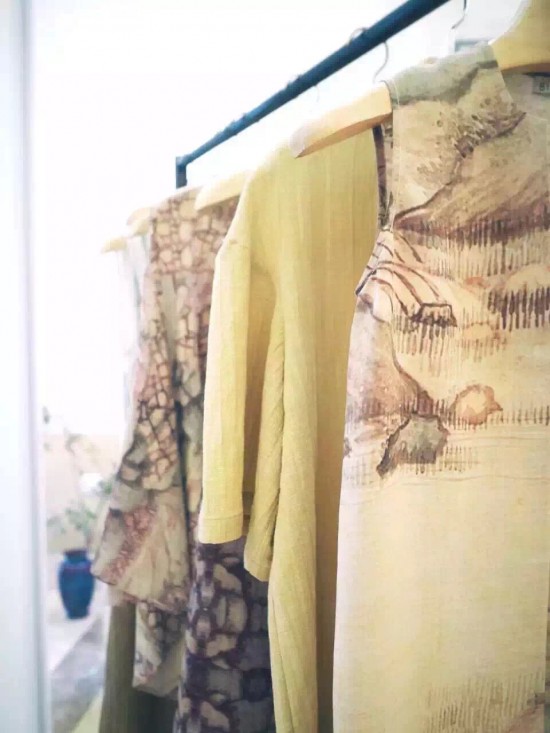 Ancient Chinese paintings are combined with modern influences to create the Bi Fu brand. Xing believes that technology has become a significant part of every day life, thus launching limited edition wireless charging clutches.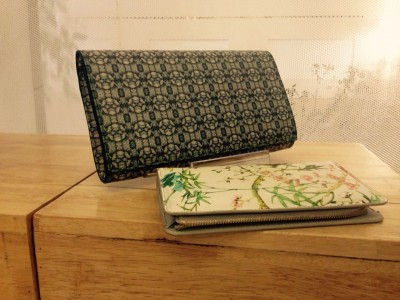 The installation at the Four Seasons is the official launch of Bifu's cellphone charging clutch series.  Above is a recharging clutch by Bifu next to one that uses the same technology by Vivienne Tam.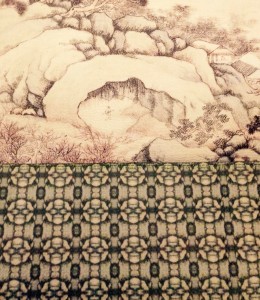 While the outside pattern is an original by Bifu, the interior of the bag uses a print of a section from the Garden of the Peaches of Immortality by Ming Dynasty painting Lu Zhi (ca. 1496-1576).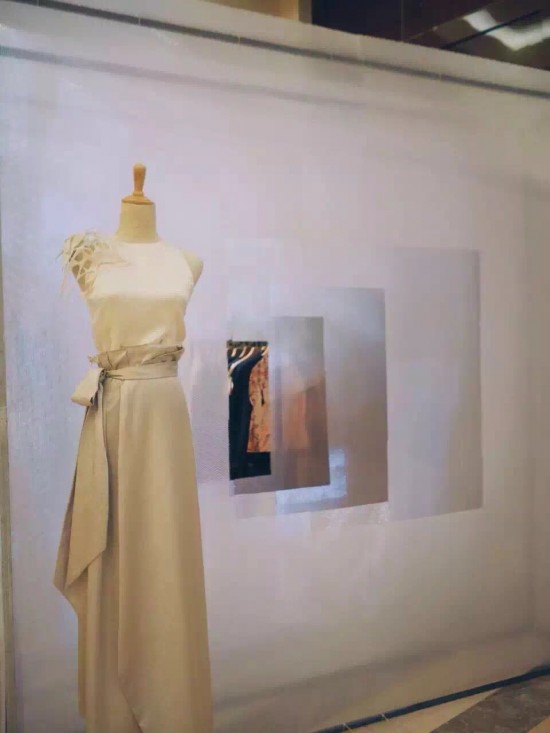 Designer Chen's interest in modern technology doesn't stop there: He is also using 3D printers to create accessories, one of which can be seen above in more detail below.  These items can be worn in a variety of ways and customized for clients.