Cartier Collection at the Forbidden City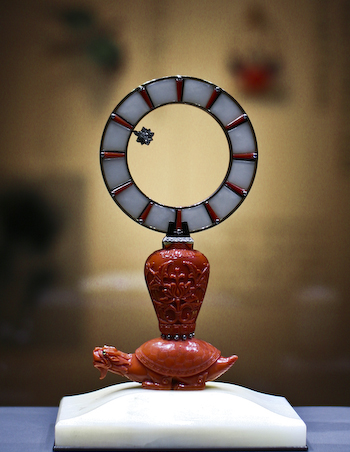 Catch this show (more at the Telegraph) in the Meridian Gate (午门)as soon as possible. It ends with November. The Chinese-influenced pieces, mainly from the 1920s, are beautiful and surprising. The rigor with which Cartier artisans studied and imitated the motifs and techniques of traditional Chinese jewelry is impressive. The object above joins a Chinese-style tortoise with Western horological genius.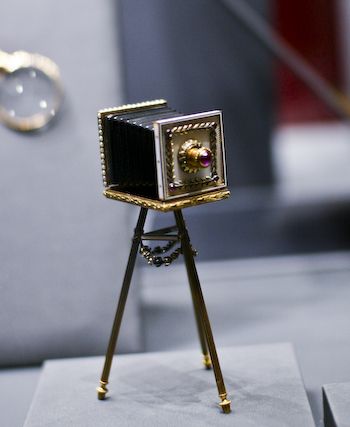 This was one of my other favorite things. It is a tiny picture frame in the shape of a camera. It is about four inches tall.