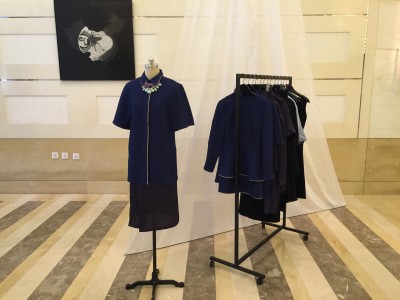 As summer begins, The Four Seasons Hotel Beijing collaborates with Wuhao a third time, this time to celebrate Wuhao's fifth anniversary.  The first Wuhao pop-up in the lobby area was in Spring of 2014 and the second one was in October.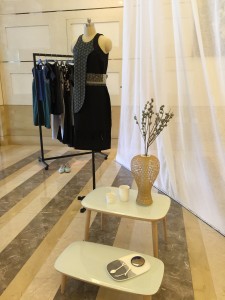 This exhibition has opened with a selection of new fashion and design brands, and will expand to unveil an art & fashion installation curated by designer Irakli Nasidze, a Paris-based designer and artist. This was his first showcase of his collection in Asia.
The Nature concept includes: Atelier Murmur, Benedetta Bruzziches, Camille Fournet, Cassey Gan, Etnia Barcelona, GCDK Design, Jun Li, MFP, MPMP, PoOtsh, Say My Name, Sozen, Tang'roulou, and Yifang Wan.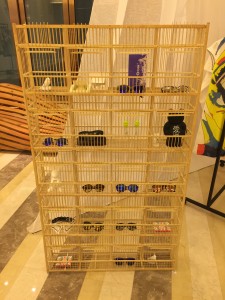 [ABOVE] Etnia Barcelona sunglasses and other accessories are displayed in bird cages.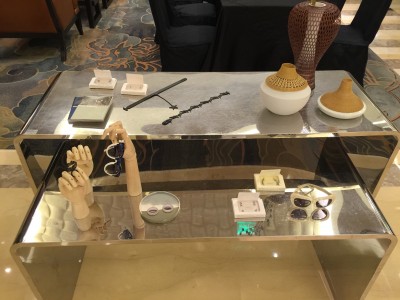 [ABOVE] A contemporary layout including ceramics from Atelier Murmur.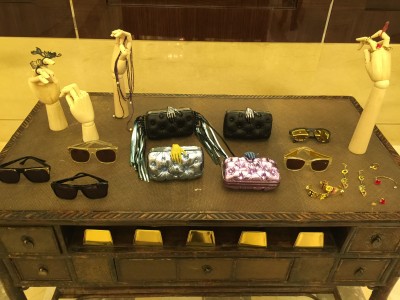 [ABOVE] Italian designer, Benedetta Bruzziches showcases these precious clutches.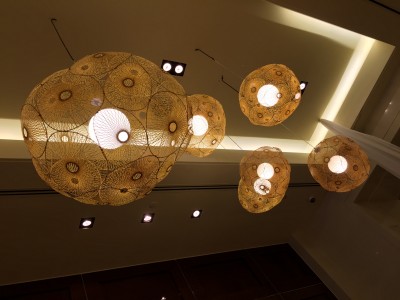 [ABOVE] This traditionally hand woven arrangement of lights by Chinese brand, Sozen.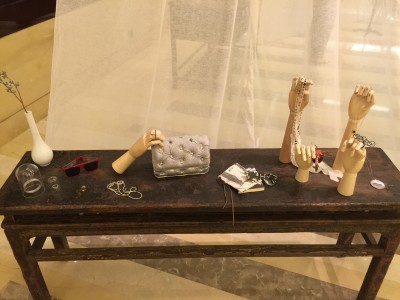 [ABOVE] An assortment of the curation by Wuhao.