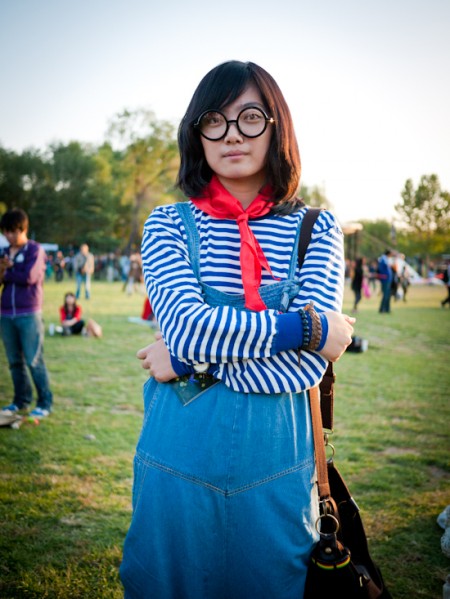 In Beijing, the most interesting fashion megatrend was Chinese products and styles. Several related trends occurring concurrently gave the impression that Beijingers wanted to find new ways of adding a Chinese touch to their own unique style of dress. Whether it was retro schooldays, Northeastern fabrics, incorporating traditional elements in modern ensembles, or wearing Chinese designers, the emphasis for young local hipsters and some resident foreigners was incorporating elements of China.
在北京,中国最有时尚气息的城市。街上会有各种风格的人出现,那是因为北京人要找到适合自己独特的衣着。无论是复古的学生时代,或者融合有传统色彩的东北面料,或者穿中国设计师的。。。。年轻的时尚人士和一些当地的外国人都会融入一些中国元素!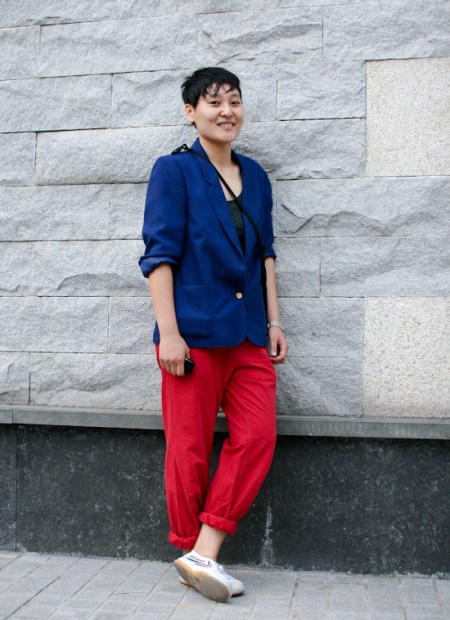 The red, the Feiyue shoes and even the haircut, somehow imply '80s China and patriotism. This type of retro has been big recently. Robin Peckham has a very analysis of the shoes and overall trend here.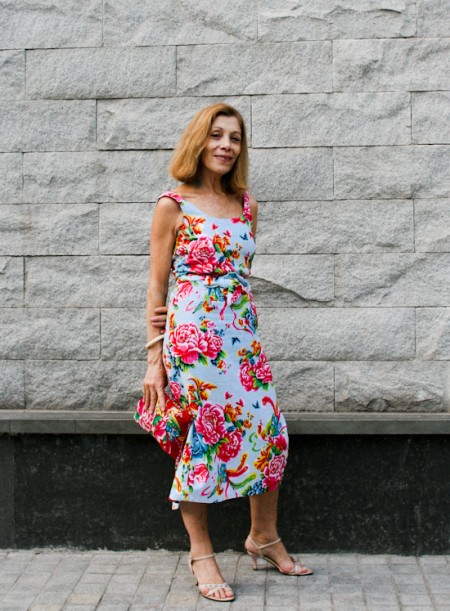 The Northeastern bedding print found its way everywhere this year, often in custom-made clothing.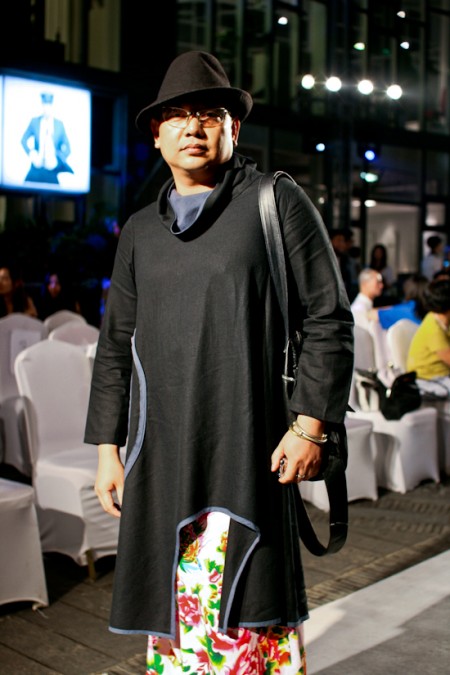 He is a major designer from Beijing but based in London.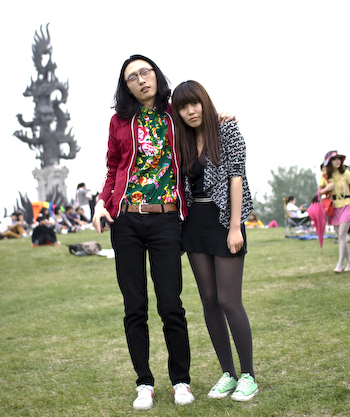 I had a shirt made quite like his.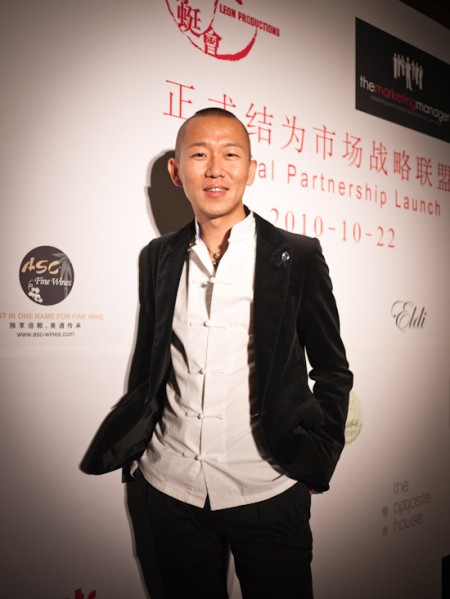 An elegant and subtle fusion of East and West.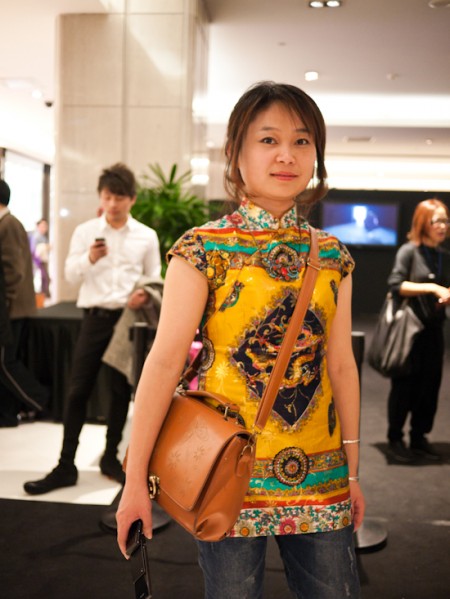 This custom piece is a bit more overwhelming.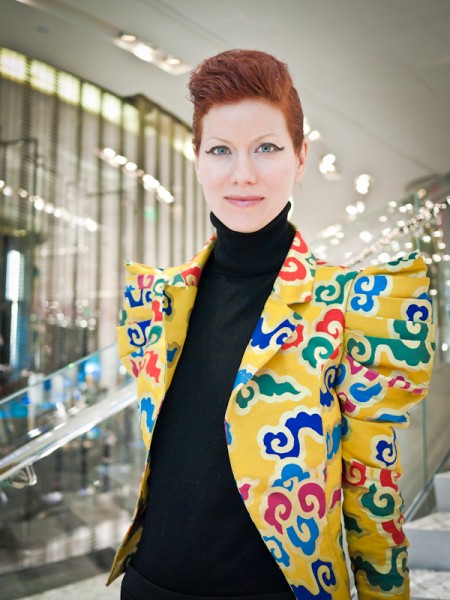 And here is something from local designer, Liu Lu.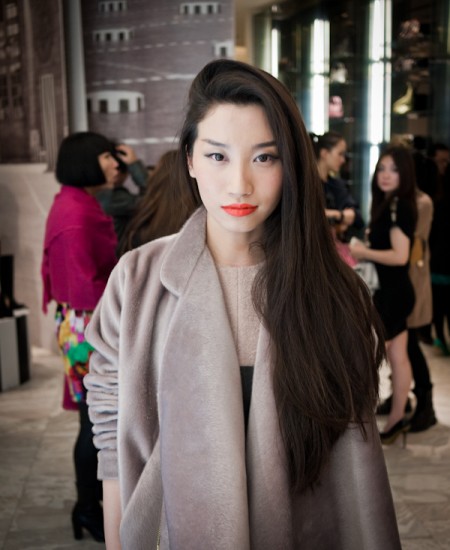 And Masha Ma.
And Zhang Chi.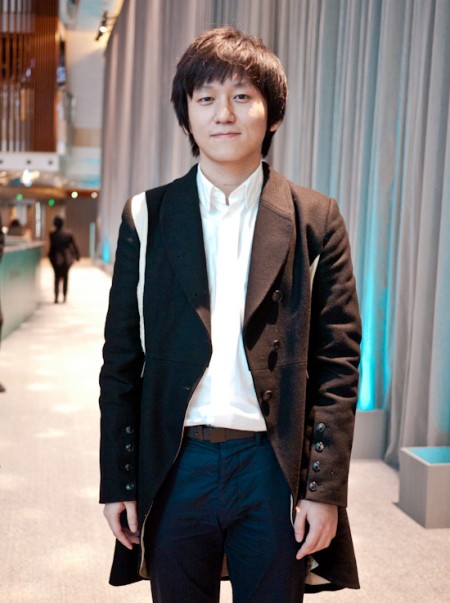 And Sankuanz. These are just a few examples of the many locally designed pieces I encountered over the course of this year. With the growth of retail outlets specializing in local independent designers, 2010 can be proclaimed the year that they gained widespread acceptance. I expect next year will see them become even more popular in Beijing and beyond.