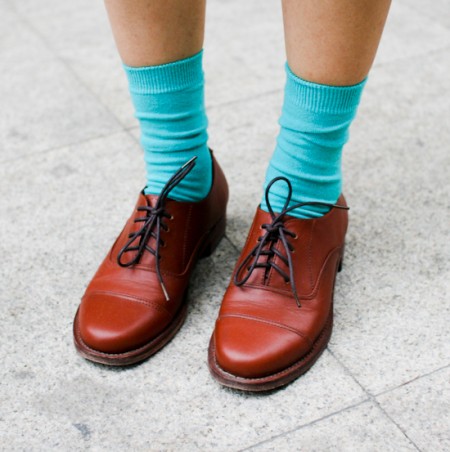 Trends that in the West are retro, alluding to a certain era in our shared experience or that of our parents, are often completely new to China. "Camel is back" or "we're stuck in the '80s again" doesn't really have the same resonance. Last time camel was popular, China might not have yet had fashion magazines (most are post-2000). So when girls all over Beijing start wearing cap toes, bi-tonals, tasseled loafers, and generally aspiring to be feminine dandies, it seems fresh. Sure, they are following a global trend that is already somewhat played out in the West, but in China it feels new because it is not retro and does not carry the same associations.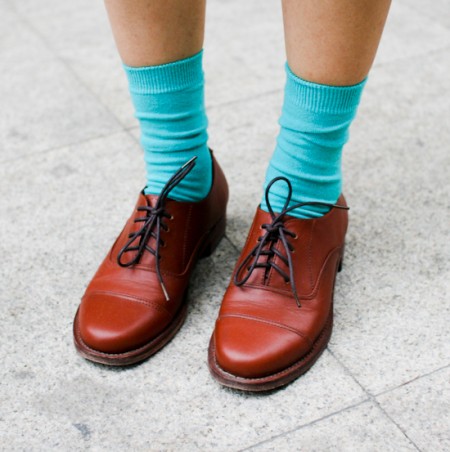 有些潮流的东西在西方会觉得很普通,但在中国我会觉得很新鲜,很特别。2010年很流行穿男式风格的皮鞋。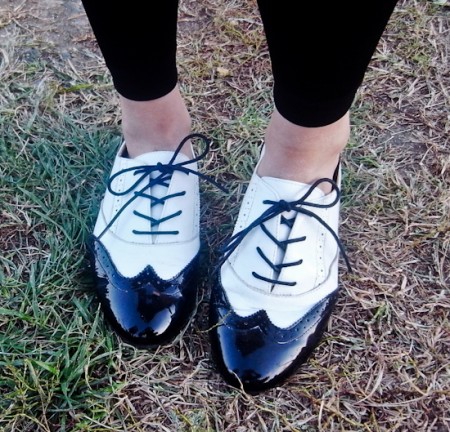 The modernized spectator was omnipresent.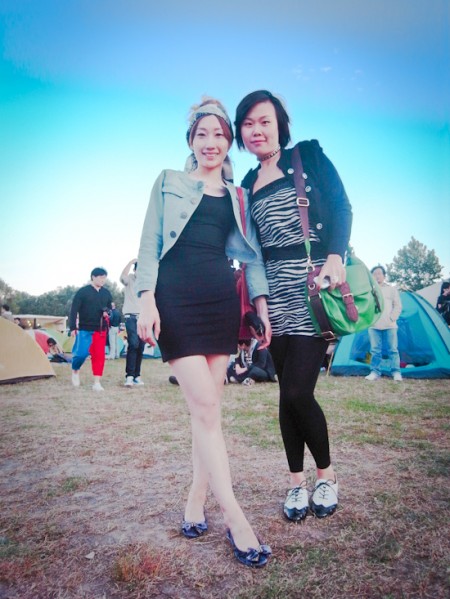 The pairings were often quite feminine.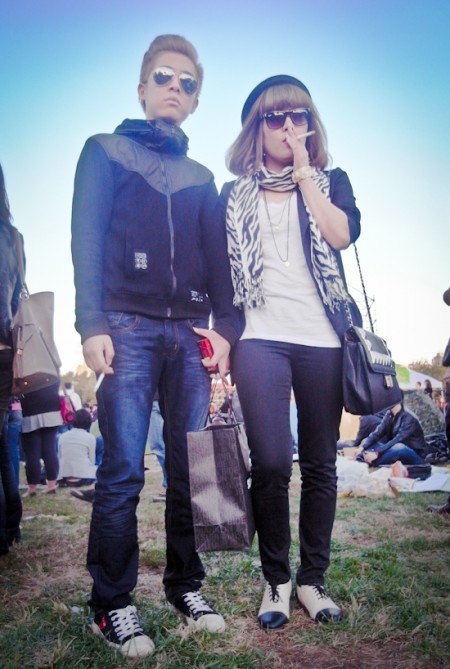 Or they could be a tad boyish.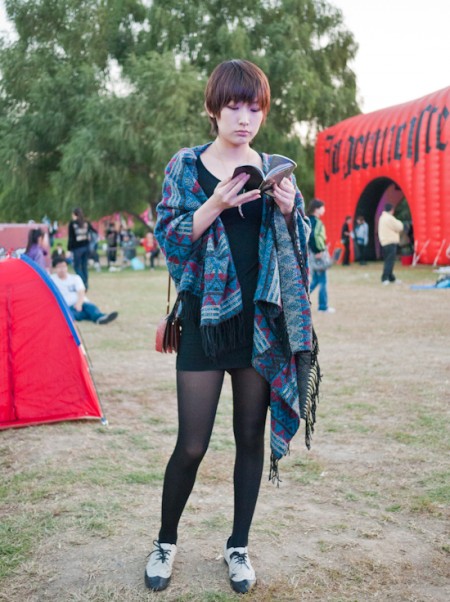 But thing certain was that they were everywhere.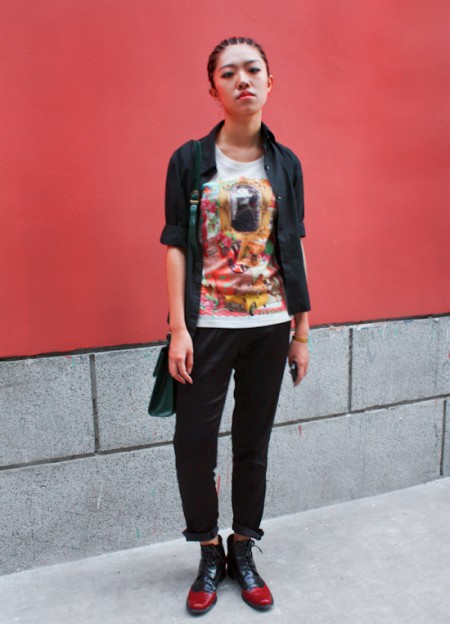 Of course there were tougher versions as well.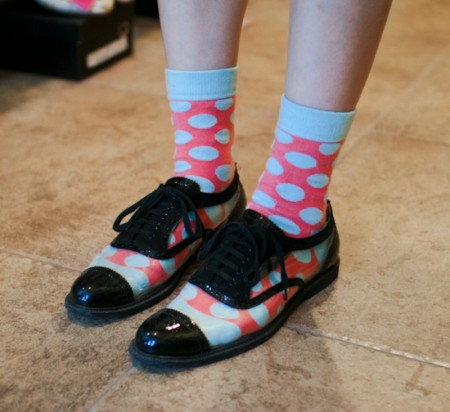 The more modernist shoe perfect for displaying socks.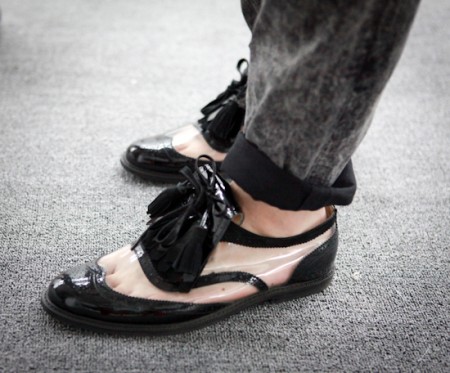 Or toe cleavage.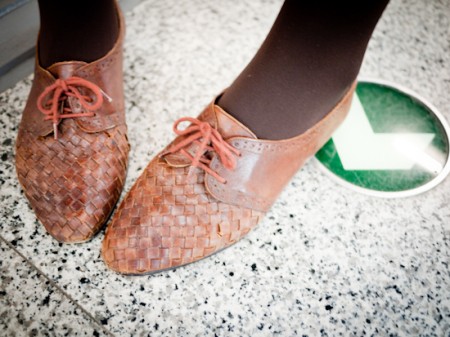 Cuter, more traditional feeling shoes that were real vintage abounded, too.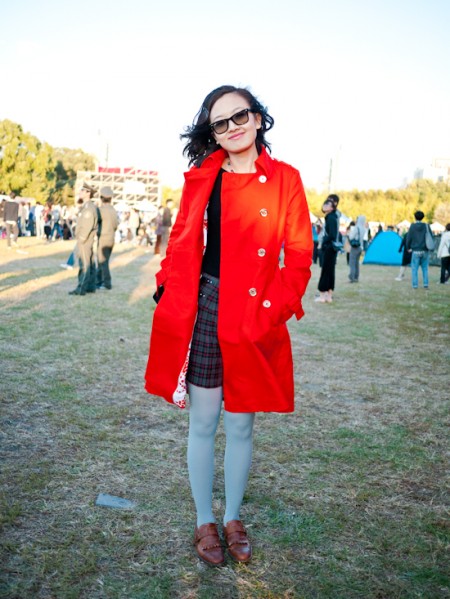 Combinations fit with the general style.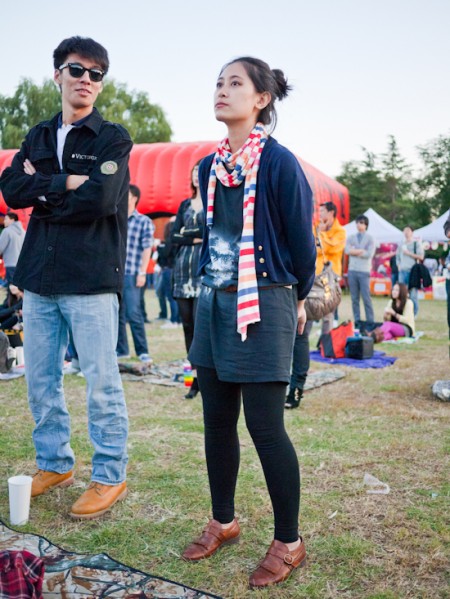 Pleating, tassels, and buckles in unexpected combinations were another feature.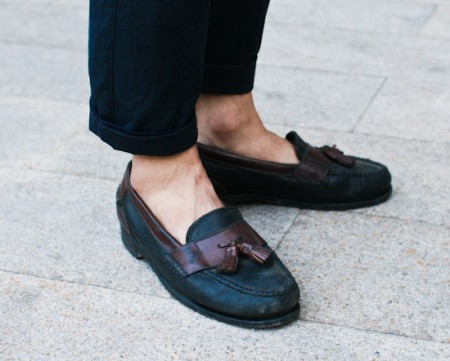 The tassel was perhaps most pleasing.
And girls could even pick them up at the Zoo Market.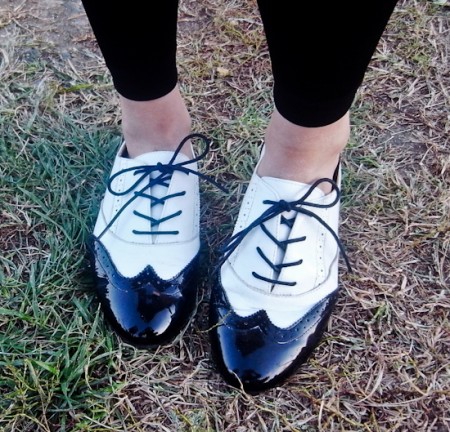 这种马戏团式的小丑鞋在2010年很流行,经典的设计,很容易就能穿出时髦感。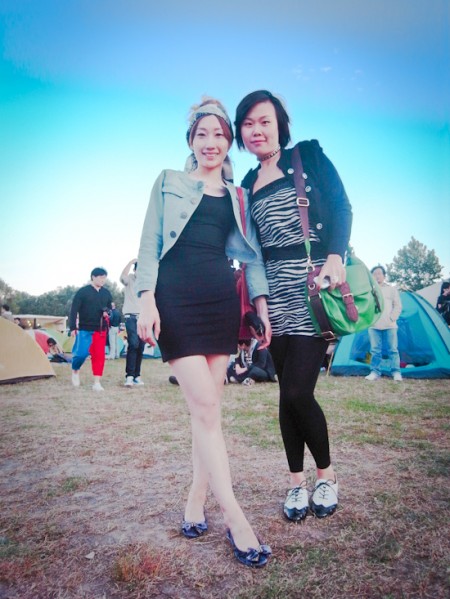 男生和女生都很爱穿这种类型的鞋,有的女生穿会穿出很有女人味。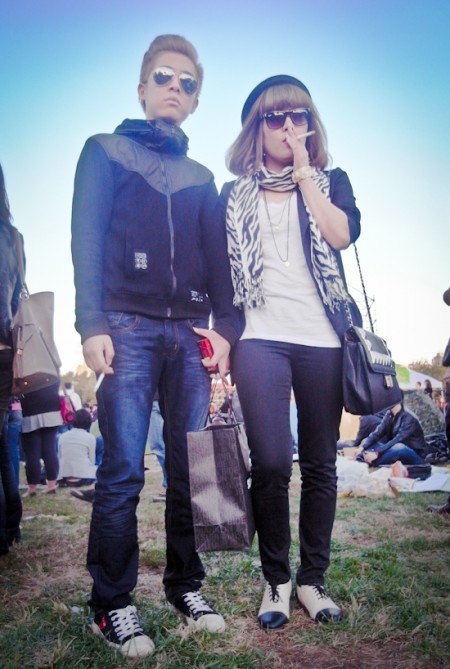 但有的女生会穿出有酷酷的男生味道。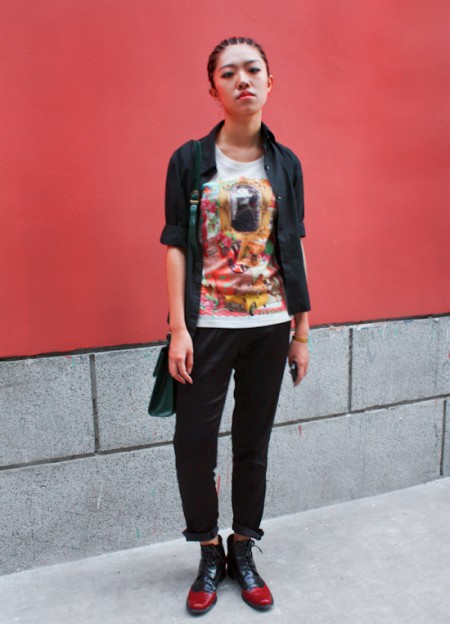 红与黑永远都是安全的配色,而且还会很时髦。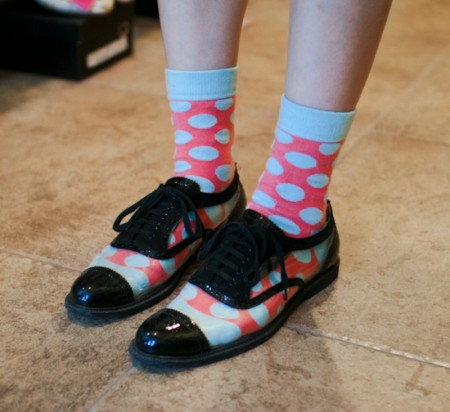 如果有好看的袜子,也可以尝试透明色的。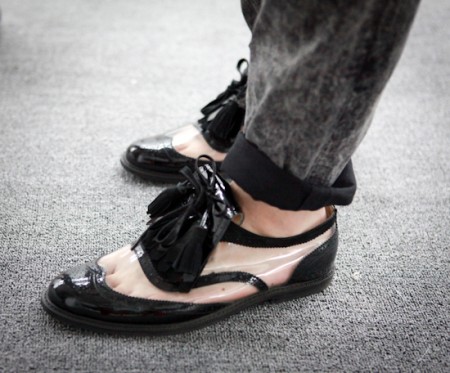 如果够大胆的话,可以直接露出脚指。但前提是脚真的很漂亮。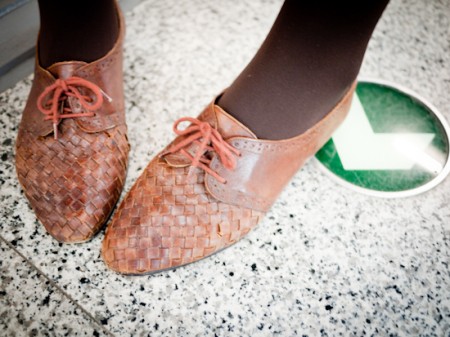 传统又可爱。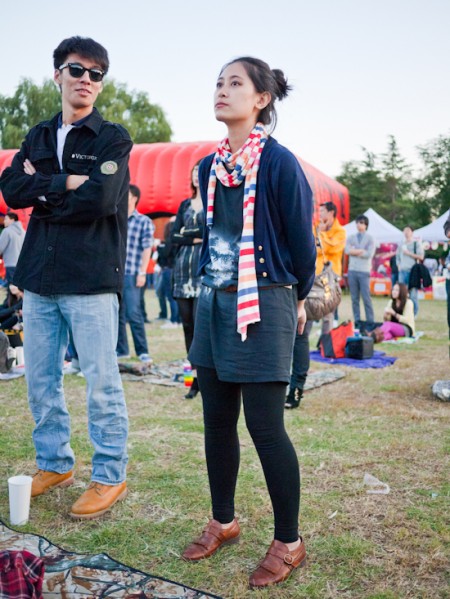 这种看起来很传统但估计男人买不到。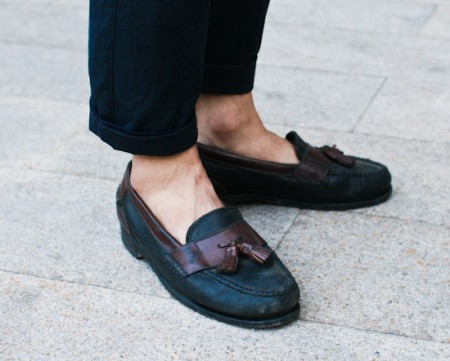 这双是在北京二手市场买到的。
这双是在动物园市场。