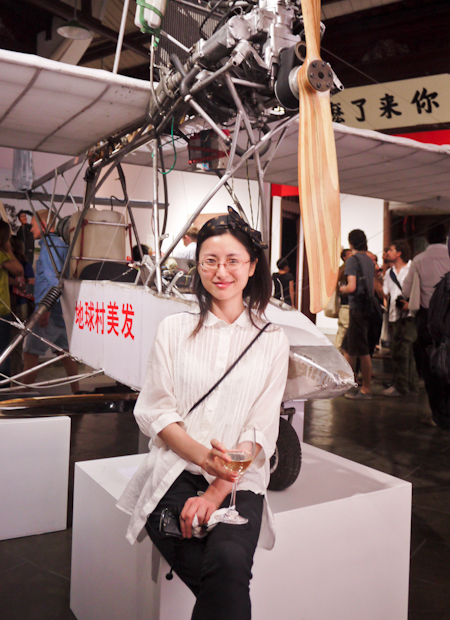 Magazine editor Juliette, who lived in Paris for quite a few years and has now returned to Shanghai, owns a Peugeot, but on most days, she rides the bus to get to work. She does, however, have a bike, but she usually uses it just for going to buy flowers.
Here I am with the creator of the plane. Wang Qiang used to be a hair stylist but he decided to pursue his true passion: flight. He has made a total of six planes and hopes that more Chinese will follow his example and make their own planes. Wang commented that in China a rich man would never build his own plane and attempt to fly it because his life is too valuable.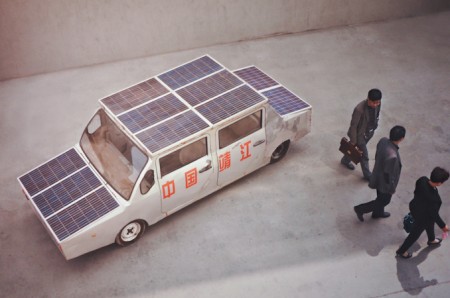 Juliette commented that her favorite vehicle was this solar one, also by a chinese inventor.